Pepsi Expands LaCroix Fight by Putting Sparkling Water on Campus
Pepsi Expands LaCroix Fight by Putting Sparkling Water on Campus
(Bloomberg) -- PepsiCo Inc. is broadening its attack on LaCroix, the upstart millennial favorite that dominates the surging U.S. market for sparkling water.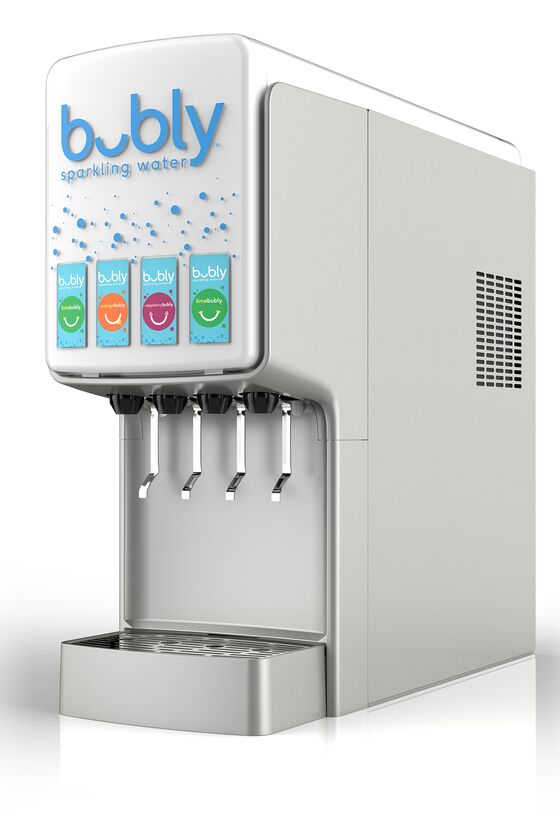 The beverage giant, trying to ignite growth as consumers cut back on sugary sodas, is installing dozens of fountain units that dispense its new brand, Bubly, across California and Nevada. The push into food service comes as the Pepsi's sparkling water is set to hit $100 million in sales its inaugural year.
The fountain units, which are being installed at San Diego State, the University of California-Berkeley and other schools, are also going into offices, convenience stores and Las Vegas hotels. It will help Pepsi track preferences and perhaps help develop its next set of flavors, according to Anne Fink, who runs the food service unit at the company.
"The insight allows us to learn a lot about consumer preferences," Fink said.
Getting into colleges is also a way for Pepsi to advertise its new brand, particularly with the captive consumers on campuses who are forming their buying habits, Fink said. Bubly was released in February as part of Pepsi's pivot to drinks with less sugar. The company put its marketing muscle behind the brand in a bid to compete with LaCroix, which is produced by National Beverage Corp.
The sparkling-water market has doubled over the past five years and is estimated to hit $2.6 billion this year, according to Euromonitor. LaCroix, the top-selling brand and a staple at Whole Foods, reached $562 million in sales in 2017, up more than 650 percent since 2012.
The Bubly push comes as Pepsi and its industry rivals struggle through a soda slump, and look outside the grocery store to boost sales. The company also created Bubly vending machines that have been installed at 150 high schools in the U.S., and is pitching a custom Aquafina water station for colleges that allows students to customize flavors.
"They're all chasing markets outside the traditional supermarket, which isn't delivering," said Ken Shea, an analyst at Bloomberg Intelligence.
To contact the reporter on this story: Craig Giammona in New York at cgiammona@bloomberg.net
To contact the editors responsible for this story: Anne Riley Moffat at ariley17@bloomberg.net, Mark Schoifet, Jonathan Roeder