October Home Loan Disbursals Second Highest In HDFC History, Says Keki Mistry
Three factors make this a great time to buy a home, according to HDFC Ltd's Keki Mistry.
Demand for home loans, which improved in the July-September quarter, held up well even in October. In fact, the country's largest home financier HDFC Ltd., saw the second-highest monthly disbursements in history, according to Vice Chairman and Managing Director Keki Mistry.
There are three reasons for this, Mistry explained in an interview with BloombergQuint.
Home loan rates are at historically low levels and are unlikely to come down further.
Some state governments like Maharashtra have lowered stamp duty charges.
Some of the pent up demand for home purchases from the initial parts of the lockdown, is returning now.
These factors, according to Mistry, make it a good time to buy a house. Real estate developers and customers are also realising this, which has led to an improvement in demand on the ground.
"In these pandemic times, if a person visits a site, it is someone who is definitely interested in buying the property. They (developers) would try to close the deal by giving them 3-5% discounts to the listed price," Mistry said.
For the July-September quarter, HDFC saw individual loan application rise 12% and approvals were up 9% compared to the year-ago quarter. Demand saw a bump up thereafter. Approvals for the month of October were up 58% as compared with the same period last year, while disbursals were up 35%.
Some part of this is due to weaker demand in October last year, said Mistry. Even so, the pick-up has been strong.
The disbursals in October rose 35% from last year. But last year, October was weak due to reasons like Diwali being in November. If you were to look at total approvals between October-December last year and take an average monthly disbursal, then this year the rise was 22% [in October]. But this is on a very large base so even 22% is very high.
Keki Mistry, Vice Chairman & Managing Director, HDFC Ltd.
HDFC is not alone in seeing a pick-up in demand for home loans. ICICI Bank Ltd., which reported its earnings over the weekend, also said demand for home loans is back at pre-Covid levels.
With some lenders offering home loan rates below 7% and realty firms stepping up on discounts, property purchases have picked up. Customers have also resorted to transferring loans from one lender to another to take advantage of the lowest rates, which could also be boosting loan growth for some lenders at the cost of others.
Across the banking system, housing loans grew 8.5% in September 2020 over a year ago. This remained lower than the 19.3% year-on-year growth seen in September 2019. Data for October is not yet available.
Mistry expects the short-term volatility in demand will eventually give way to long-term demand.
We would hope that this momentum continues. The structural demand for housing will always been strong. It may go up one quarter and come down in another. But if you take three- to five-year view, I would continue to say that the demand for housing will remain strong.
Keki Mistry, Vice Chairman & Managing Director, HDFC Ltd.
Bad Loans
The Covid-19 outbreak, which slowed home sales, led to a liquidity squeeze for some developers.
HDFC's gross bad-loan ratio fell 6 basis points from June 30 to 1.81% in the second quarter. Accounting for the Supreme Court's instructions on asset classification, the total gross NPA ratio would be at 1.83%, it said.
The company reported loans worth Rs 7,977 crore that received the asset classification benefit extended by the Reserve Bank of India in March. Adding this to the 1.83% gross NPA, the total pool of stressed assets for HDFC would be at 3.3%.
The gross NPA ratio in the non-individual loans category stood at 4.19%.
While the demand is coming back for homes, it will take about three to six quarters before real estate developers see an improvement in their financials and will move out of the non-performing category, said Mistry.
HDFC will continue to cautiously approach the non-individual loans for some more time.
We are being reasonably cautious, without being excessively cautious. Lot of people were worried that once the moratorium is lifted, borrowers will start defaulting and there will be a rise in NPLs (non-performing loans). Thankfully that has not been the case so far in September. We hope that this trend will continue.
Keki Mistry, Vice Chairman & Managing Director, HDFC Ltd.
According to Mistry, while the stressed asset portfolio has remained elevated, HDFC has been proactively providing against these accounts "in anticipation of problems".
As on Sept. 30, the lender had made provisions worth Rs 12,300 crore, as compared with the regulatory requirement of Rs 5,600 crore.
HDFC, like other non-bank lenders, classifies stressed accounts into three categories. Stage 1 are accounts where loans are overdue for up to 30 days. Stage 2 where the overdue is between 30-90 days and Stage 3, where loans are overdue for more than 90 days. For this classification, the lender uses exposure on default which includes the unpaid interest, rather than outstanding loans against the borrower.
As per disclosures for the July-September quarter, Rs 4.4 lakh crore worth loans are in Stage 1, carrying a provision coverage ratio of 0.3%, Rs 23,313 crore are in Stage 2, with a provision coverage ratio of 25%. Loans worth Rs 10,370 crore were in Stage 3 at the end of the second quarter, with a provision coverage ratio of 49%, the lender said.
Watch the full interview here:
WRITTEN BY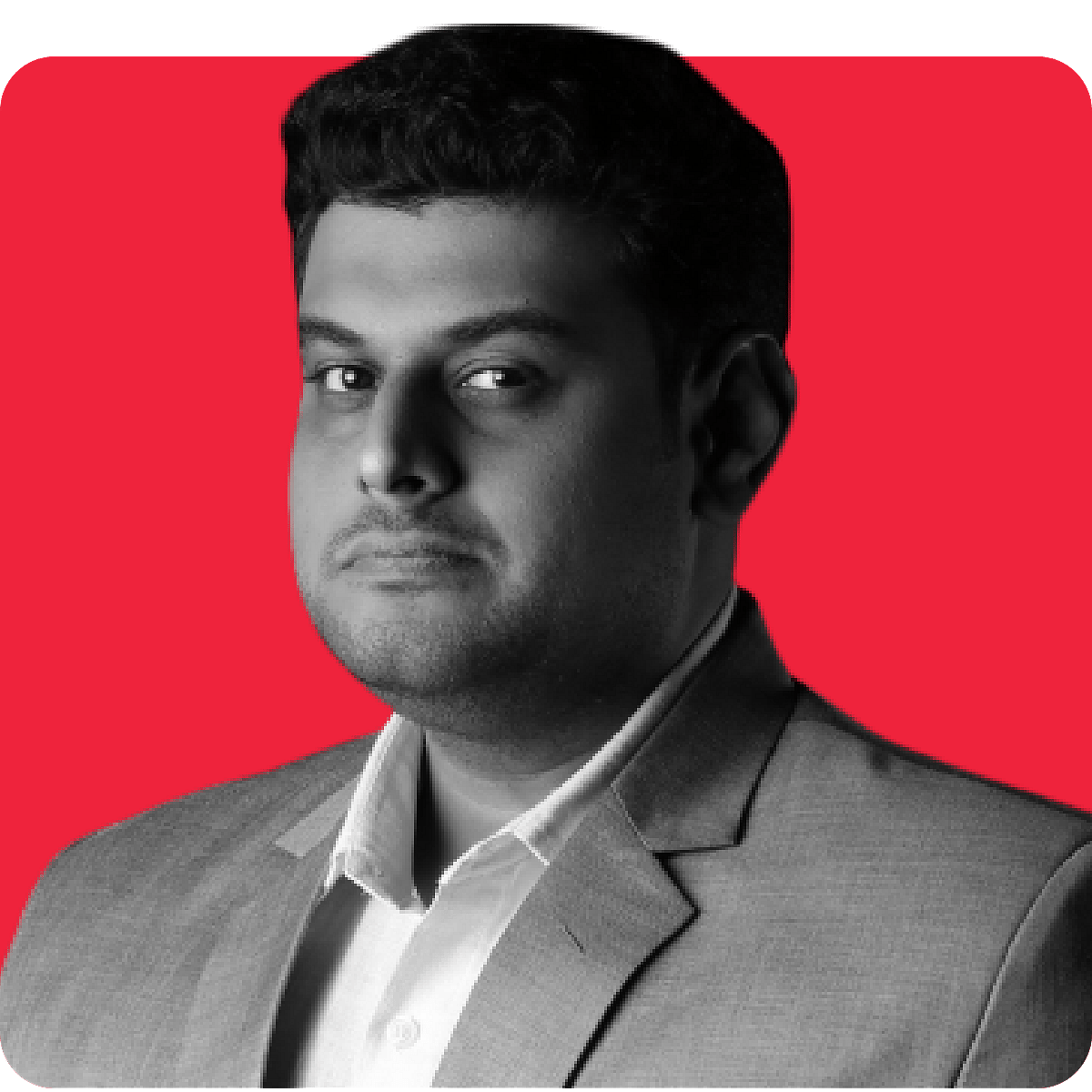 Vishwanath is Editor- Banking at BQ Prime. He started w...more