Occidental's Winding Path to Anadarko Bid Led to Buffett
Occidental's Winding Path to Anadarko Bid Led to Buffett's Door
(Bloomberg) -- Occidental Petroleum Corp.'s bombshell investment from Warren Buffett is the culmination of almost two years of on-and-off-again wrangling with Anadarko Petroleum Corp. -- a saga that's so far seen the company slip through its fingers several times.
With Buffett in its corner and a higher bid on the table, Occidental finally seems to have the upper hand over Chevron Corp.'s lower, but already agreed on, offer. Anadarko's board has decided to start talking to Occidental again, and said that its bid could result in a superior proposal.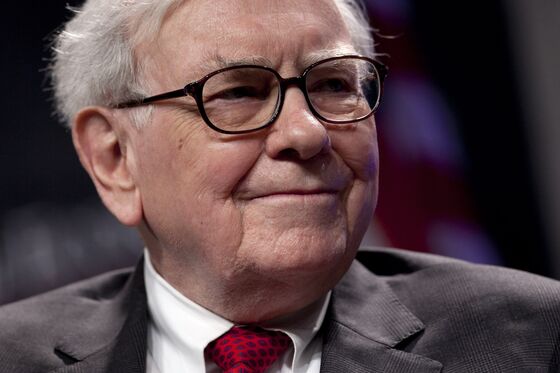 Occidental's engagement with Anadarko officially brings the two Texas-based explorers back to the negotiating table again after at least four separate rounds of communication since late 2017, according to people familiar with the matter, who asked not to be identified as the details of the discussions aren't public. As recently as December, an informal check-in by Occidental had met with a negative response from its potential target: We're not ready.
Just two months later, Chevron entered the fray and started talking to Anadarko, the people said. It was enough to pique Occidental's interest, and by March 23 the company had made a $76-per-share offer -- including $19 in cash, the people said. Representatives from Anadarko, Chevron and Occidental declined to comment on the talks.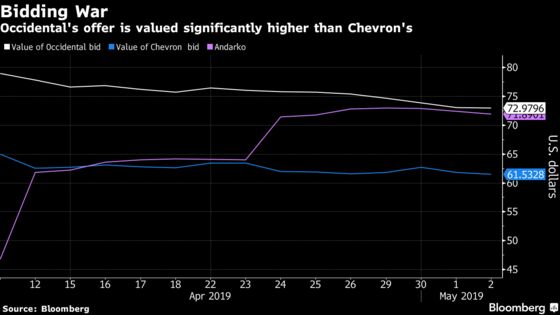 The battle for Anadarko is being keenly watched by the energy industry as it could kick-start a wave of consolidation in the fast-growing Permian Basin of West Texas and New Mexico, which in the past year has emerged as the world's largest oil patch. Whichever bidder prevails will become the leading Permian producer. Furthermore, for Occidental, a winning bid could mean it emerges from the ranks of smaller, independent U.S. players to become the country's third-biggest oil producer.
Occidental's March offer -- which led to exclusive talks between the companies for about two weeks -- came with complications: To issue the shares required for the deal, Occidental would need to get approval via a shareholder vote. While Anadarko had raised the vote as a potential sticking point during earlier discussions, Occidental was confident it wouldn't be an issue, the people said.
Anadarko also wanted its suitor to add a collar agreement to the offer -- a mechanism that would protect the stock component of the deal from any fluctuations in Occidental's share price, they said. Occidental was open to adding a collar, depending on how the deal was structured.
By April 8, just four days before the deal with Chevron was made public and after some more due diligence, Occidental lowered its offer to $72 per share, the people said, with a split of 60 percent stock to 40 cash. It didn't include the collar agreement that Anadarko had requested.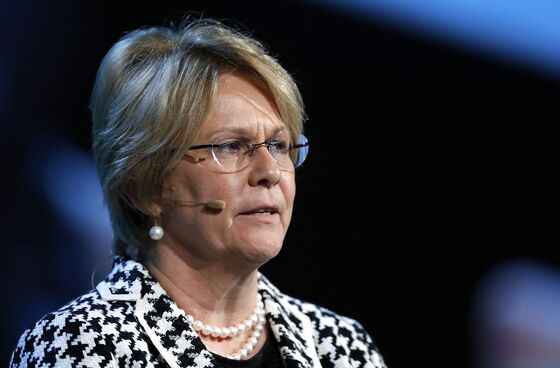 With Chevron's $65-per-share bid already on the table, Anadarko had a decision to make. At the 11th hour -- the day before the deal was announced -- Occidental Chief Executive Officer Vicki Hollub contacted her Anadarko counterpart Al Walker with a new proposal: She could go back to $76 per share, still at a 60-40 split, and would be able to pull a deal together by the following Monday, the people said.
Instead, concerned that Chevron might walk away if negotiations were put on ice, Anadarko chose a more certain path, and spent the day finalizing details of its deal with Chevron, while also changing compensation payouts for senior staff, including a vow to cover excise taxes on golden parachute payments.
It announced the $33 billion deal, approved by both boards of directors, on April 12, and said it expected the transaction to close by the second half of this year.
An acquisition of Anadarko would be the largest deal in the oil and gas since Royal Dutch Shell Plc bought BG Group Ltd. in 2016. Deals in the industry have declined since 2014, when crude prices suffered a major correction.
Blindsided by the decision and not ready to bow out, Occidental went on the offensive. The last two weeks of public courtship have seen Hollub hit the road to try to persuade investors in both companies that her offer is superior.
On April 26, Brian Moynihan, the CEO of Bank of America Corp., which is advising Occidental on its bid and helping to arrange the financing, called Buffett to convince him to take a meeting with Hollub, Buffett said in an interview aired Friday on CNBC. Buffett said he spoke with Hollub the next day.
The day after that, a Sunday, Occidental's corporate jet landed on the tarmac in Omaha, Nebraska. Hollub and the company's senior vice president of corporate strategy and development Oscar Brown met with Buffett to strike the deal that could, at least according to some shareholders, be the nail in the coffin for Chevron's pursuit.
--With assistance from Kevin Crowley.
To contact the reporters on this story: Kiel Porter in Chicago at kporter17@bloomberg.net;Rachel Adams-Heard in Houston at radamsheard@bloomberg.net
To contact the editors responsible for this story: Elizabeth Fournier at efournier5@bloomberg.net;Simon Casey at scasey4@bloomberg.net