Ocado Loses U.K. Injunction Bid Against Bitter Rival AutoStore
(Bloomberg) -- Ocado Group Plc lost the latest court clash with rival AutoStore Technology AG after a London judge refused to grant an injunction that would stop the use of certain information in a separate U.S. patent infringement case.
In an increasingly bitter dispute between the two companies that both provide automated grocery delivery systems, online grocer Ocado sought to restrain its Norwegian rival from referring to discussions they held regarding their patent disputes in 2018 at a key hearing at the U.S. International Trade Commission in August.
Judge Richard Hacon denied the interim injunction in the Wednesday ruling. The judge in Washington's ITC "is better placed to decide what evidence should be admitted in his own court than is an English judge in an interim hearing."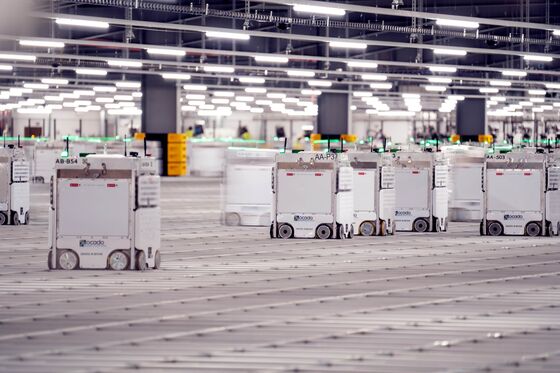 AutoStore and Ocado have been at loggerheads since October last year with a series of disputes over patent infringement in multiple jurisdictions. The heart of the matter is that AutoStore argues its warehouse system is the foundation of the technology used by Ocado and is attempting to block the British company's expansion in the U.S. and U.K.
The trade commission hearing will consider if Ocado's storage systems should be blocked at the U.S. border.
"Ocado's injunction application was another misconceived defensive tactic in response to the legal actions we've taken to protect our valuable proprietary technology," a spokesman for Autostore said in an emailed statement.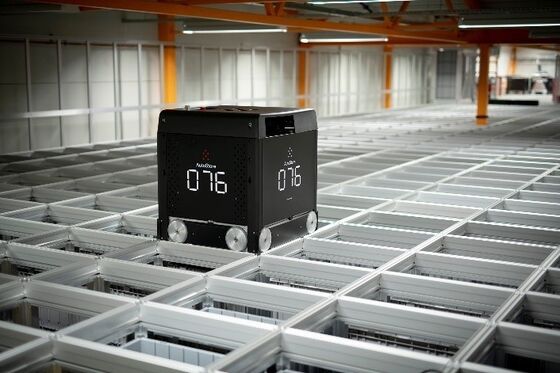 A spokeswoman for Ocado said the London judge is "wrong" and the company has already received permission to appeal the matter to the U.K. Court of Appeal.
"It is one of many preliminary matters being considered in advance of the ITC hearing in August, and we remain confident that at the full hearing we will be successful in our case," she said.
AutoStore, founded 1996, uses "cube storage automation" that involves storage bins stacked vertically in a grid, allowing robots positioned at the top to retrieve the bins when needed. Ocado, founded in 2000, uses a system where robots move around a vertical grid, which it calls a "Smart Platform." The U.K. company has soared in value in the past two years as it seeks to sell automated warehousing systems and software to retailers globally.
AutoStore says its first supplied technology to Ocado as early as 2012 and this is the foundation on which the Ocado Smart Platform was built. The company has claimed several patent infringements relating to the design and lifting mechanism of Ocado's robots.
Ocado denies all the claims saying its automated warehousing system has unique hardware and software. It has filed more than 40 patents for its system and its own patent-infringement lawsuits against AutoStore.
The British company claims AutoStore may unfairly gain monopoly power in the automated cube-based storage and retrieval market, where the Norwegian company has more than 500 installations worldwide compared to only a handful of active sites for Ocado. Ocado said it wants fair competition and to prevent AutoStore from interfering with sales of its systems.