New York City Chief Investment Officer Alex Doñé Is Stepping Down
(Bloomberg) -- Alex Doñé, the chief investment officer of New York City's $274 billion pension funds, will step down when a new city comptroller takes office in January.
Comptroller-elect Brad Lander on Friday said he'll undertake a nationwide search for a new CIO and appointed Mike Haddad, Doñé's deputy, as interim.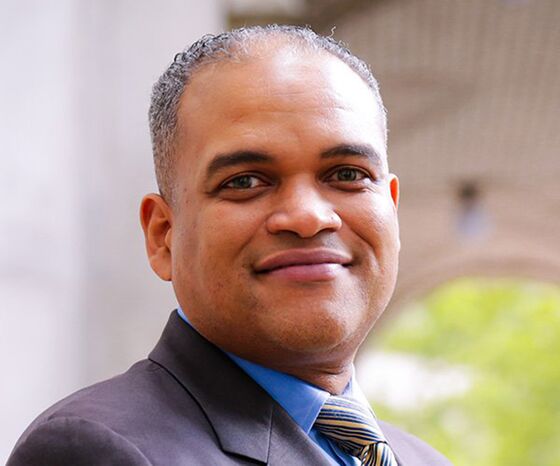 Current Comptroller Scott Stringer will leave office Dec. 31 after serving two terms. Stringer appointed Doñé CIO of the city's five pension funds in 2018. Doñé, who joined the comptroller's Bureau of Asset Management in 2012, previously served as an interim CIO and the executive director of private equity.  
"Alex Doñé has been an excellent steward for the New York City Retirement Systems, achieving historic returns for NYC's 700,000 members, retirees, and pension beneficiaries," Lander said in a statement.
Lander said he plans to continue reducing the city pensions' investments in fossil fuels and investing in renewable energy. Currently a City Council member who represents Brooklyn, Lander said he will also focus on remedying inequitable corporate governance practices, while seeking to maximize returns.
Doñé's tenure was marked by a stock market boom, fueled by record low interest rates and massive federal stimulus. The pensions returned 25.8% in the fiscal year that ended June 30. Returns were 4.4% in fiscal 2020 and 7.2% in fiscal 2019. New York City pensions' assumed rate of investment return is 7%.
Doñé also helped three of the pensions -- for teachers, civil servants and school administrators -- begin the process of divesting from fossil fuels.
"I have had no greater responsibility in my career than protecting the retirement security of the beneficiaries of the New York City pension funds," Doñé said in the news release. "I am confident that under the leadership of Comptroller-elect Brad Lander and Mike Haddad the New York City pension funds will continue to deliver strong risk-adjusted returns for hard-working New Yorkers." 
Haddad is a former senior portfolio manager at Soros Fund Management and has worked in financial markets for three decades, including at Morgan Stanley and Caxton Associates. He also served on the U.S. Treasury's Treasury Borrowing Advisory Committee.
Before joining the comptroller's office, Doñé served for two years in the Obama administration as an appointee to the Minority Business Development Agency. He was a consultant to a private equity firm and a director at KPMG Corporate Finance, where he worked on retail industry mergers. He also spent 11 years at Merrill Lynch as an investment banker.
Doñé's departure was reported earlier by Axios.