Mozambique President Wants Attackers in Gas Region 'Neutralized'
(Bloomberg) -- Mozambican President Filipe Nyusi condemned a spate of attacks on villages in the gas-rich north of the country and called for the perpetrators to be "neutralized."
The attacks have raised risks for investors developing more than $30 billion of gas projects off the coastal Cabo Delgado province. Researchers said the raids have been carried out by a group known as Ahlu Sunnah Wa-Jama, composed of local people as well as citizens of neighboring Tanzania, which wants Islamic law introduced in the region.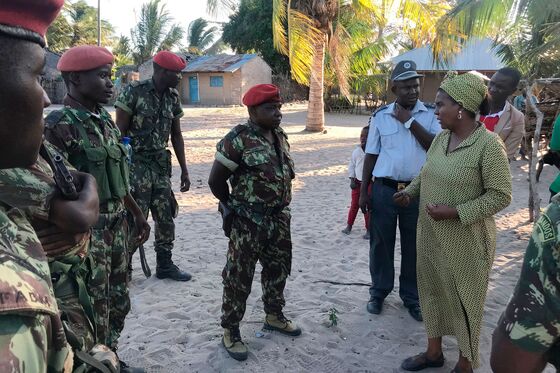 The insurgents are a "group of malefactors, allegedly with religious or social motivation," Nyusi said in his first public comments about the violence. Human Rights Watch, the New York-based advocacy group, says the attacks have left at least 39 people dead and forced more than 1,000 others to flee their homes since May.
"We vigorously condemn these acts and will not rest until their perpetrators and collaborators are neutralized and held accountable for their crimes," Nyusi said in a speech Monday at Independence Day celebrations in Maputo, the capital. "Any claims of sectors of the population, whether legitimate or not, should be presented to the appropriate venues via dialogue, which is the best way to achieve the desired objectives."
The Ahlu Sunnah Wa-Jama insurgency comes just as Nyusi is finalizing a permanent peace deal with the country's biggest opposition party, which has been delayed by the May death of Afonso Dhlakama, the leader of Resistência Nacional Moçambicana, or Renamo. The opposition's armed wing resumed attacks in 2013, and sporadic fighting continued until Nyusi and Dhlakama agreed to a truce in 2016.
Ossufo Momade, Renamo's interim head, has said he's committed to the peace process.
"Disarmament, demobilization and reintegration are the sine qua non for a democratic, stable and peaceful country," Nyusi said. "There is no alternative to disarmament, demobilization. And it should start already."
--With assistance from Matthew Hill.
To contact the reporter on this story: Borges Nhamire in Maputo at bnhamire@bloomberg.net
To contact the editors responsible for this story: Paul Richardson at pmrichardson@bloomberg.net, Helen Nyambura