Monday.com Jumps in Debut After Raising $574 Million in U.S. IPO
Monday.com Prices U.S. IPO Above Range at $155 a Share
(Bloomberg) -- Monday.com Ltd., the workplace management software maker, climbed in its U.S. trading debut after raising $574 million in an initial public offering.
Shares opened at $173.15 Thursday and traded as high as $182 apiece, or 17% above their IPO price of $155. The stock was trading at $171.48 at 1:39 p.m. in New York, giving Monday.com a market value of $7.5 billion.
The Tel Aviv-based company sold 3.7 million shares for $155 each on Wednesday. It had marketed them for $125 to $140.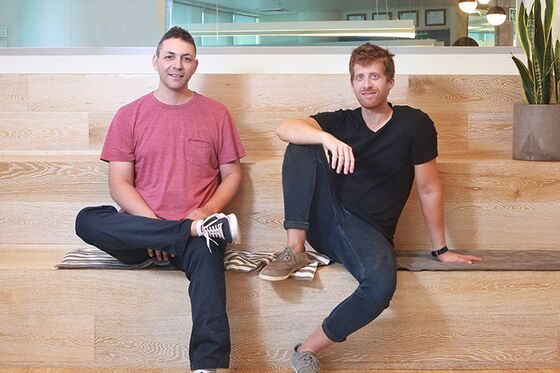 "Usually the software we use around work is what we call rigid software -- meaning you purchase a tool and you get a very specific way to use it," Eran Zinman, the co-founder and co-chief executive officer of Monday.com, said in an interview. "With our platform, we gave our users the ability to control their own software. So essentially they can fully customize it."
Salesforce.com Inc.'s venture arm and Zoom Video Communications Inc. each agreed to purchase $75 million the company's shares in a private placement at IPO price, according to Monday.com's filings.
Venture capital firms Insight Partners and Stripes, as well as Entree Capital, are among the biggest shareholders of Monday.com.
Zinman, who founded Monday.com with Roy Mann in 2012, said the pair are happy to keep growing the business as an independent company, for now.
"Both me and my partner, we don't plan to sell," he said. "We want to build a big company. That's our ambition."
The offering was led by Goldman Sachs Group Inc. and JPMorgan Chase & Co. Monday.com's shares trade on the Nasdaq Global Select Market under the symbol MNDY.