Live-Selling Provider CommentSold Gains Big Backer in Permira
Live-Selling Provider CommentSold Gains Big Backer in Permira
(Bloomberg) -- CommentSold, whose software is helping power the growth of so-called livestream e-commerce in the U.S., received an unspecified investment from Permira, the $50 billion private equity group.
Brandon Kruse, CommentSold's 31-year-old founder, will maintain his role as chief executive officer at the Huntsville, Alabama-based startup. The companies declined to disclose the size of the investment or CommentSold's valuation.
CommentSold is at the forefront of what many consider the next wave of e-commerce — one where a lot of shopping is done during live online events. This kind of purchasing is already widespread in Asia, but is just beginning to take hold in America. Sales via live selling are expected to almost double in the U.S. this year to $11 billion and hit $26 billion by 2023, according to Coresight Research. In China, the market is already headed toward $300 billion.
"We are in the early innings of live selling," said David Erlong, a principal at Permira. Live selling along with social media and influencer marketing is where e-commerce is headed, he said, and "CommentSold is very much in the middle of all those trends."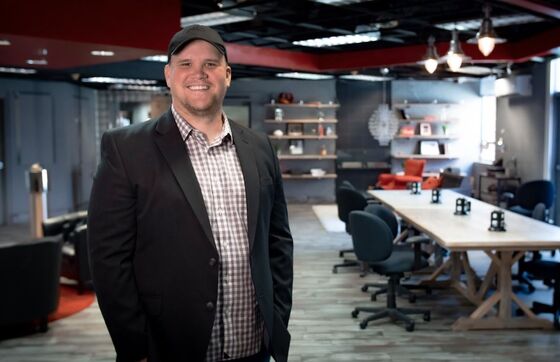 CommentSold, which has about 200 employees, makes money by selling a software subscription and gets a cut of about 3% of purchases. Its platform has more than 12 million registered users, and the value of goods sold on it more than tripled in 2020 to over $1 billion. The company declined to discuss its direct revenue.
Permira's investment, which coincides with ZMC Partners exiting its position, will be used to pursue growth on multiple fronts. CommentSold has about 6,000 active sellers on the platform, and Kruse said the potential market includes hundreds of thousands of boutiques and small businesses in the U.S. He also plans to keep expanding services, including supplying products to sellers and handling fulfilment.
Becoming a supplier is also part of the company's push to make getting started in live commerce as easy as possible. In Asia, social media influencers are already selling directly to their audiences via livestreams. But in the U.S., influencers mostly make their living by getting paid for marketing a product or generating ad revenue based on viewership.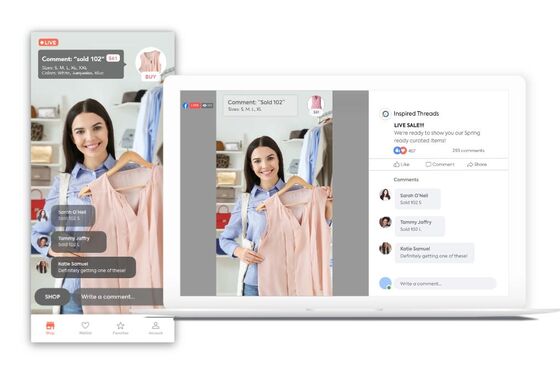 Kruse aims to bring Asia's model to the U.S., making a bet that a lot of influencers in America want to sell directly to their followers, too, but don't have the time or expertise to become an online retailer. He ultimately sees CommentSold filling that void by offering a full suite of services that would make becoming a seller potentially as easy as picking the products to offer during a livestream. The company would then take care of nearly everything else.
"There is a big disconnect now with an influencers's ability to monetize their audience," Kruse said. To really make a living as an influencer, you need a big audience, he said. Within CommentSold's customer base, there are sellers who have 1,000 people in their Facebook group and turn that into doing $10,000 in monthly sales. And many boutiques see a 10-fold increase in online sales once they start live selling, he said.
Kruse, a self-taught computer programmer who didn't go to college, founded CommentSold in 2017. He came to the idea of live selling after seeing his wife, Amanda, jump start sales for her online apparel brand, Discount Divas, with live Facebook video streams of trying on clothes. Later, the company added the ability for users to make a purchase with just a comment, which sped up transactions.
The next breakthrough for the company, which has been profitable since its first year, came when it started making mobile apps for customers. Kruse doubted the strategy would work because research showed that people didn't like downloading and using a lot of retail applications.
But the shoppers who had been watching livestreams of their favorite boutiques are a different breed, he said. Like in Asia, they shop more frequently—often a couple times a week—because they have a deeper connection to the retailer. Now more than 80% of sales on the platform are generated on the 2,400 mobile apps CommentSold powers.
"Companies like CommentSold have a huge opportunity to drive eyeballs and commerce, as they partner with the brands," said Deborah Weinswig, CEO of Coresight Research. Live selling has a "longer-term revenue opportunity in the U.S."