Jupiter Doesn't Want To Be A Neobank. But Then, What Is It?
Jupiter also appears to have plans to apply for a non-banking financial company (NBFC) license.
Since launching in June 2021, Jupiter has garnered 2.2 million users by layering a sleek interface onto good-old savings accounts from Federal Bank.
While the model has been labelled neo-banking globally, Jupiter's CEO Jitendra Gupta doesn't quite like using the tag.
"A digital financial services app" is his preferred name, Gupta said, on a video call with BQ Prime from his Bengaluru office. The somewhat clunky name is prompted by a lack of regulatory clarity on digital-only banks in India. Labels aside, about 50% of Jupiter's total users actively use its banking app on a monthly basis, Gupta said.
Beyond savings accounts and debit cards, Jupiter also offers investments in digital gold and mutual funds. More recently, the firm has also rolled out payday loans, titled "On Demand Salary", in partnership with peer-to-peer lending platform Liquiloans.
Jupiter also has plans to file an application get a non-banking financial company (NBFC) license, according to a person familiar with the firm, who spoke on condition of anonymity. The neobank's recent venture debt raise of Rs 100 crore from Alteria Capital was also geared towards this objective, the person mentioned above said.
"No comment," Gupta said, with a tacit smile on his face, when asked about Jupiter's plans to get its hands on an NBFC licence.
The long-term ambition is to build a super app for finance, Gupta said. But, despite its sizeable collection of users, marquee backers—including Tiger Global and Sequoia India—and sleek experience, Jupiter's revenue model is yet to crystallize. The fintech firm raked in revenues of Rs 19 crore in FY22 against expenses worth Rs 183 crore, according to Jupiter's latest public financials.
"We are way better than last year but profits are far off," Gupta said, referring to Jupiter's financial performance in FY23. He pegged the timeline for Jupiter's profitability at four to five years away.
To Build A Constellation
A gamut of products can attract users but costs a pretty penny. It also mixes up how the company tells users about itself.
It's very difficult for Jupiter to convey if they are a neobank, or are just providing an experience, or are like an investment tracking portal, according to a former Jupiter executive, who spoke with BQ Prime on the condition of anonymity. Because of the multiple products, Jupiter's marketing team has had difficulties conveying things to users, this person said.
For Gupta though, the addition of more products is part of widening Jupiter's relationship with its customers. The company sees bank accounts more like a utility that it needs to build to usher in customers, but value addition happens with other things, Gupta said. "Standalone, it does not generate value. But, it is a very integral part to offer financial services," he said.
"Neither the neobank nor the bank expects the savings bank account to be really sticky and flourishing," said Jaikrishnan G, head of financial services consulting at Grant Thornton Bharat.
Jupiter facilitated 1.3 lakh systematic investment plan transactions in February, up from 70,000 a year before, Gupta said, regarding the traction of Jupiter's mutual funds offering. Mutual funds have proven much less popular than digital gold, according to a second executive familiar with Jupiter, who spoke on condition of anonymity.
While neobanks may have cracked customer experience, getting customers to invest with you typically also requires good advice bundled with it. "If you are looking for an investment, product experience does matter but not as much as the data for an information diet," Jaikrishnan said.
But Jupiter has no plans to enter the advice business, Gupta said. "I think the research and advice, in my view, is still a 30+ [years of age] problem, not below 30. So, we are not getting in there," he said.
Beyond investments, Jupiter also offers short-term payday loans that allow users to get their salaries in advance as a loan. The loan is interest-free till the next salary cycle but overdue amounts carry an interest rate of 18% per annum for Jupiter's customers. For comparison, personal loans from a bank typically carry an annual interest rate of 10-12%.
In February—four months since the loans launched—Jupiter dispensed about 5,000 of them. "We thought it will take us seven to eight months to reach these numbers," Gupta said, noting that the firm was positively surprised by the uptake.
Although the firm had also built an offering to deliver credit over UPI—called Jupiter Edge—it was put on hold after regulators asked Jupiter to shelve it.
Jupiter demonstrated the product to the National Payments Corp. of India when it was launched and received positive feedback on it, Gupta said. But, after four months of it being live, NPCI recommended that Jupiter should pause it till NPCI gets formal approval for credit rails on UPI from Reserve Bank of India, he said.
But the RBI didn't feel comfortable with fintechs using credit rails on UPI and preferred to open those up via credit cards first, Gupta said. "We will relaunch it someday," Gupta said, when asked whether he feels the story should have played out differently.
In addition to lending, Jupiter is also focused towards growing its base of salary accounts and acquired human resources technology start-up sumHR in February to boost its offerings.
It is focusing on more mature customers—users between 25 to 30 years of age are the largest set of customers Jupiter currently acquires—as compared to users between the ages of 23 to 26 earlier.
Searching For Gravity
With 92 natural moons, the planet Jupiter holds the pole position for having the most moons. Coincidentally, it is also the largest planet in our solar system.
For its name analogue neobank, those moons are its value-add services that orbit its core planetary gravity of deposits. But standalone, those moons are yet to build their own weight.
About 5-6% of Jupiter's overall deposits, on a monthly basis, come from salary accounts, Gupta said. While he feels positively about this number and expects it to grow to 15-20% of overall deposits, the standing also indicates that most of Jupiter's users continue to use other primary bank accounts.
Jupiter doesn't have the luxury to solely grow liabilities or assets, the first person quoted above said. Because the primary offerings like bank accounts are commoditized, the value add—and margin earn—only happens in other products, this person said.
But Jupiter's value-added products appear to be on a long journey to deliver the gravity of margins. For his part, Gupta is not the least bit deterred by that. The money lying in the bank from Jupiter's previous fundraises also informs some of his optimism.
"Fortunately, we never lost the financial discipline," he said, noting that the firm has its entire $86 million from its Series C round in December 2021 lying in its bank account, in addition to a part of its $50 million Series B funding money. "I am not bothered that our revenue is lagging, it's not … next year is when we are actually gunning for revenue scale," Gupta said.
So far, Jupiter has raised a total of $167 million, according to Crunchbase. From a simplistic standpoint, the firm appears to have spent around half of it building a business of around 2.2 million users who are yet to deliver any profits.
The ambitions to build a super app for finance in India aren't unique and are yet to succeed for the likes of larger players such as Paytm and PhonePe. While Gupta is steadfast that the firm is on solid footing, Jupiter's eventual success might just come down to how well its orbital products are able to reach customers.
If they fail to build enough gravity of their own, they might just spin down home, also perhaps leaving a dent on the world of deposits they swirl around.
WRITTEN BY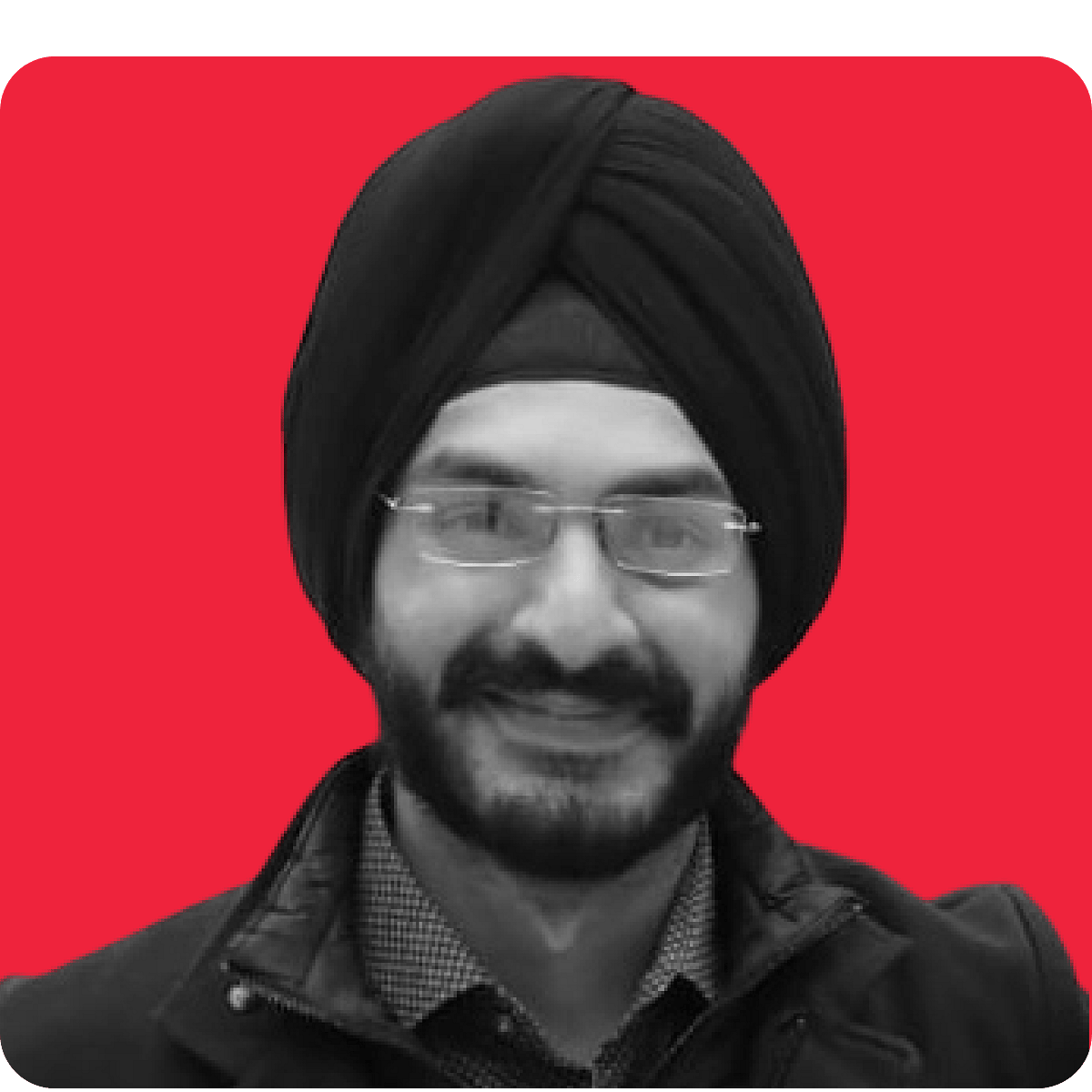 Jaspreet covers banking and finance for BQ Prime. He is...more