Health Firm Backed by 'India's Warren Buffett' Seeks Almost $1 Billion in IPO
(Bloomberg) -- India's Star Health and Allied Insurance Co. Ltd., backed by billionaire investor Rakesh Jhunjhunwala, and its holders are set to move ahead with their plan to raise almost $1 billion by selling shares, even after Paytm's brutal first-day slump following its initial public offering.
The company and its shareholders are selling as much as 81 million shares between 870 rupees and 900 rupees each, according to the terms of the deal obtained by Bloomberg News. The total proceeds could be as high as $975 million, with about 73% being offered to qualified institutional buyers.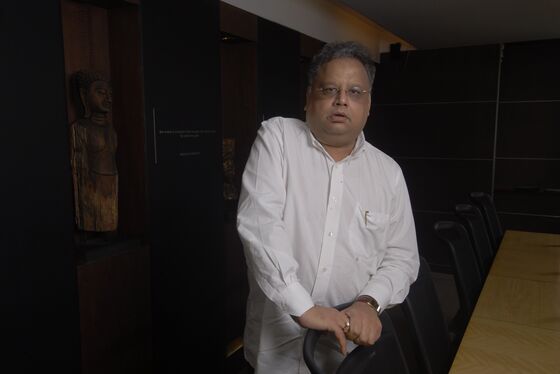 The offering in India's booming IPO market is set to test investors' appetite just as digital payments startup Paytm slumped more than 30% in the first three days of trade after raising $2.5 billion in India's biggest-ever IPO. Several expected listings in the nation are now under a close watch as investors question valuations for the country's startups.  
Star Health and Allied Insurance's offering is expected to allocate as much as $720 million to qualified institutional buyers, including about $432 million to anchor investors, according to the terms.
Read more: 
India Markets Regulator Approves Medplus Health and 5 Other IPOs
BlackRock Sees 'Continued Surge of IPO Listings' in India
Jhunjhunwala, locally known as India's Warren Buffett, is among the company's main holders. It has a share of about 16% in the Indian health insurance market, according to the prospectus.  
"The retail health market segment is expected to emerge as a key growth driver for the overall health insurance industry in India after the Covid-19 crisis" due to a low penetration of health insurance and high out-of-pocket expenses for healthcare costs, the document said. 
The expected listing date is Dec. 10. BofA Securities India, Kotak Mahindra Capital Company, ICICI Securities, Axis Capital, Citigroup Global Markets India Private, and KFin Technologies Private are its book running lead managers.
Watch IPO Adda with Star Health Insurance here: