It's Deja Vu for Wall Street With September Return Upended Again
It's Deja Vu for Wall Street With September Return Upended Again
(Bloomberg) -- For months, the biggest U.S. banks had pointed to September as when most employees would be back in the office and life would start to look more like normal. Then came the delta variant.
Many Wall Street firms are now hurriedly reworking their plans, either pushing back the date when they expect staffers to return or requiring workers to get vaccinated. Others have reinstated policies that require those employees who have been coming in to don masks.
The latest round of changes may be giving some bankers a feeling of deja vu: A year ago, lenders had also pinpointed the week after the U.S. Labor Day holiday as when they'd like to start seeing more workers in the office. While some did welcome a small portion of employees back, many lenders' plans were derailed by a resurgence in Covid-19 cases last fall as the colder weather pushed people indoors, making it easier for the virus to jump from person to person.
"All of us have missed our friends and colleagues, and my hope was that all of us could experience a fall reopening together," Capital One Financial Corp. Chief Executive Officer Richard Fairbank said in a memo to staff this month announcing that the bank's offices now won't reopen until November and workers would need to be vaccinated. "The highly contagious delta variant has put a damper on our aspirations."
Banks and other financial firms have been the staunchest advocates for restaffing towers in cities across America, even as other industries embrace a future with more remote work. As the delta variant shows its ability to hospitalize even vaccinated people, bank executives are struggling with how to respond.
Here's what the six biggest U.S. banks are doing:
The first major Wall Street bank to require employees to return to U.S. offices, Goldman Sachs Group Inc. is now considering asking staff to wear masks while at work and stepping up employee testing to spot infections before they can spread, according to people with knowledge of the discussions. Currently, only unvaccinated workers have to wear masks. Employees are also required to share their vaccination status, but the New York-based firm doesn't force workers to get the shot. 
The firm is barring unvaccinated employees from entering its offices in the New York area and is now requiring vaccinated staff to provide documentation of their shots by Oct. 1, after previously letting them attest to their vaccination status. Almost 90% of Morgan Stanley's workforce -- and nearly 95% of its employees in New York -- have promised that they're vaccinated after the bank rolled out that policy in June. Morgan Stanley doesn't require masks in the office.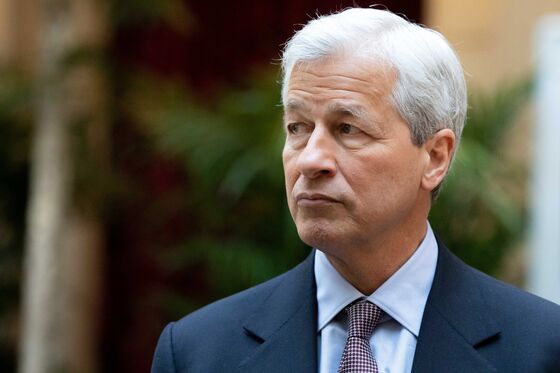 The country's biggest bank reinstated its mask requirement for all U.S. employees this month after easing those rules earlier this year. Staffers now must wear masks in common areas, including between desks and while walking around floors, JPMorgan Chase & Co. Chief Executive Officer Jamie Dimon and the firm's operating committee wrote in an Aug. 6 memo. The New York-based lender has also told employees who aren't vaccinated they can't attend indoor employee events with 25 or more people and must be tested twice a week. U.S. employees are required to share their vaccination status with the bank.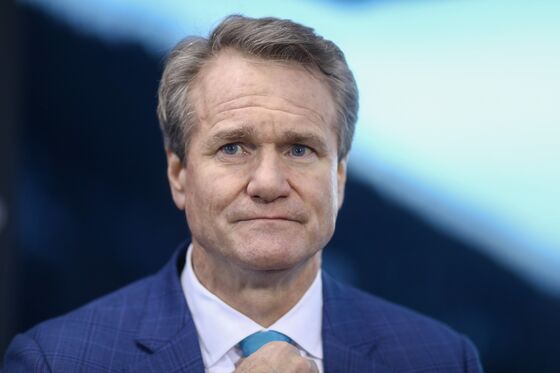 The Charlotte, North Carolina-based bank requires all employees to wear masks indoors, regardless of vaccination status, except while at their desks. The lender hasn't mandated vaccines, but is initially bringing back employees who told the company they've gotten the shots, according to a Bank of America Corp. representative. Most company employees are vaccinated, and the majority of workers are still expected to return after Labor Day, a deadline that CEO Brian Moynihan set earlier this year.
The San Francisco-based firm pushed back when staffers who have been working remotely would return to the office. Originally that date was Sept. 7, but the phased-in return is now set to begin Oct. 4 as Wells Fargo & Co. grapples with the delta variant's spread. All employees currently working in offices are required to wear masks regardless of their vaccination status. Shots aren't required for Wells Fargo employees, but are encouraged.
The bank this month told employees in the New York area as well as Chicago, Philadelphia, Boston and Washington, D.C., that they'll need to get vaccinated before they return to the office. Citigroup Inc. expects staff in those locations to begin coming in at least two days a week starting Sept. 13. The lender also reinstated a policy that office workers must wear masks when they're not at their desks or eating in the cafeteria. "These are our plans as of today, and I assure you if the facts change, we will too," Sara Wechter, head of the bank's human resources arm, said in an Aug. 10 LinkedIn post.