Inside Exxon's God Pod: Climate Suit Cites Emails, Tillerson
Inside Exxon's God Pod: Climate Suit Cites Emails, Tillerson
(Bloomberg) -- New York's climate suit against Exxon Mobil Corp. revealed a cache of emails the state claims show the oil giant has been lying to investors for years.
The accusation made Wednesday by state Attorney General Barbara Underwood focuses on forecasts the Irving, Texas-based company made as recently as 2016. Exxon called the allegations "baseless" and a result of "political opportunism and the attorney general's inability to admit that a three-year investigation has uncovered no wrongdoing."
When an Exxon manager pointed out that the company was using a lower estimate for the cost of greenhouse gas emissions than it stated publicly, he was rebuffed by a superior, the complaint alleges. The chief executive officer at the time, Rex Tillerson, was comfortable with the discrepancy, it says.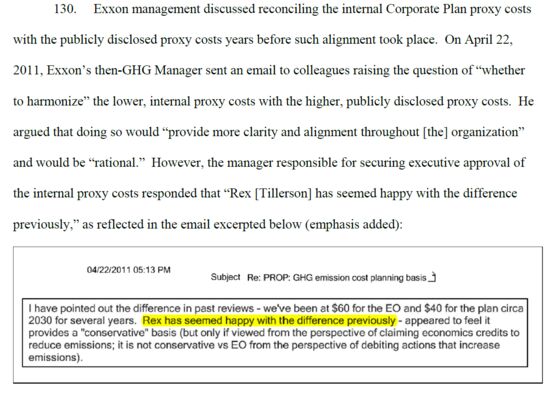 Tillerson, who stepped down as chief executive officer last year to become President Donald Trump's top diplomat, appears 23 times in the complaint. He's not named as a defendant. Requests for comment sent to his lawyer and assistant after office hours weren't immediately returned.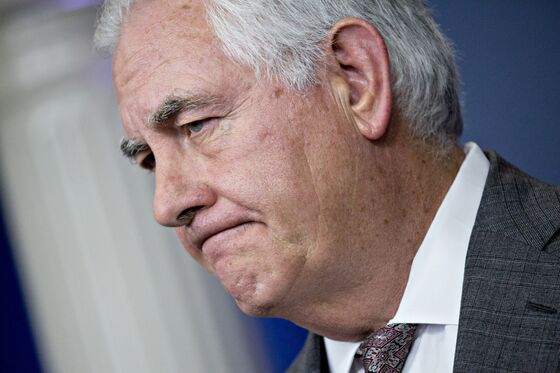 When it became clear that the cost of greenhouse gas emissions could be enormous, a new methodology was adopted, the suit alleges.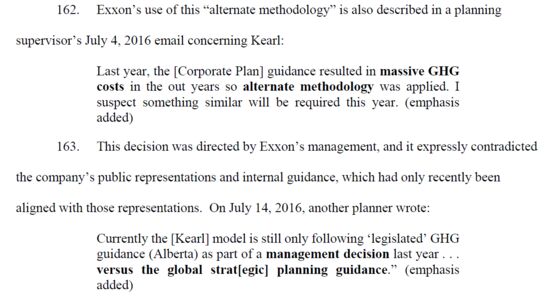 Exxon underestimated greenhouse gas costs for its massive $16 billion Kearl oil sands project in northern Alberta, thereby artificially brightening the investment's cash-flow outlook, according to the complaint. Still, by early 2017 low crude prices forced the company to remove Kearl from its reserves book.
According to the complaint, an internal meeting invitation from August 2016 that concerned company reserves assessments in Alberta said: "Last year, after initial guidance to use the EM [Exxon] corporate forecast (despite warnings it would result in large write-downs) we had to redo our calculations using legislated GHG taxes."
Despite having a team of experts analyzing long-term energy trends, Tillerson had final say -- perhaps not surprising in a company so famous for top-down micro-managing that the corporate inner sanctum outside Dallas is known as the "god pod."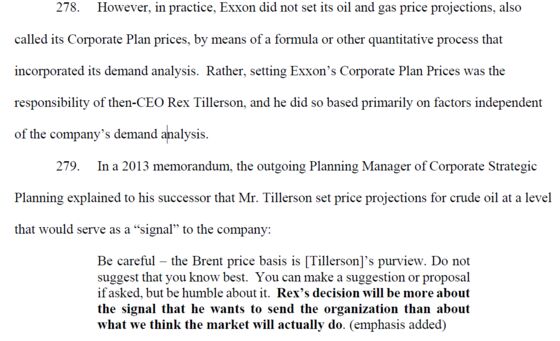 To contact the reporter on this story: Kevin Crowley in Houston at kcrowley1@bloomberg.net
To contact the editors responsible for this story: Simon Casey at scasey4@bloomberg.net, Joe Carroll