Inflation Pressures: Are The Government's Interventions Working?
The government has stepped in to control prices of oils and pulses. But is that enough?
As inflation pressures continue to lurk around the Indian economy, the government has been forced to intervene. But it has been selective. While it has stepped in to bring down costs across sensitive food items, it has refused to yield to calls for intervention on fuel prices.
How well is the government's strategy of selective intervention working? To assess this, BloombergQuint analyses the inflation contribution of items where the government has chosen to intervene and where it hasn't. We also look at month-on-month change in items where the government has intervened to see if at least the momentum of price changes in these categories has reduced.
The Consumer Price Index has risen 9.8% between March 2020—when the pandemic hit, and September this year. Since the start of this year alone, the inflation build-up is 5.2%.
Oils and fats, fuel and light, and transport and communication, have been the three largest contributors to the build-up in inflation.
Of these, the government has chosen to intervene in oils, but it has stubbornly stayed away from duty cuts on fuel and transportation.
"The government's supply-side interventions—most evident in case of oils and pulses, are important," said DK Joshi, chief economist at Crisil. "If one takes a simplistic view, these items, that the government has been targeting by way of duty cuts and stock limits, are more sensitive and constitute everyone's food basket," Joshi said. For instance, while pulses are a source of protein, edible oils are a core component to cook. If one looks at the consumption basket of the bottom 50% of the economy, these items tend to have more weight than most petroleum products would, he added.
Still, the petroleum products remain the gorilla in the room, Joshi said.
What Has The Government Acted On?
Oils & Fats
Oils and fats were found to be the single largest contributor to inflation in recent months.
Of a rise of 5.2% between January and September, 1.1% was from oils and fats alone, according to weighted average analysis by BloombergQuint.
In its latest bid to reduce edible oil prices, the government has imposed stock limits on inventories, scheduled to stay in place until March 31 next year, according to a release this week.
Earlier, India had cut the standard rate of duty on crude palm oil, crude soya bean oil and crude sunflower oil to 2.5% in September, after a cut in August and June.
Around 60% of the edible oil consumed in the country is met through imports. The standard rate of duty on refined oils was also reduced, along with revisions to import policy and facilitating speedy clearances of imports.
Oils and fats inflation remains high but the momentum of price rise has eased.
It rose to 34.2% on an annual basis in September, compared with 33% in August. On a monthly basis, prices rose by 2.2% in September, according to government data. This is lower than the pace of increase seen earlier in the year.
Pulses
Pulses is another category where the government has intervened. Higher prices in this category contributed 0.2% to the inflation build-up between January and September.
In efforts to reduce pulse prices, the government issued stock limits in July, along with measures to crack down on hoarding and faster clearances of consignments.
It has also tied up longer-term contracts for import of pulses.
Inflation in the pulses category was flat at 8.8% on an annual basis in September.
Prices rose 1% month-on-month in September and inflation in this category has remained volatile. However, it has trended lower.
Vegetables
The vegetables category has a negative contribution of 0.6% to inflation between January and September, but this is because of a recent fall in prices.
Of the key vegetables, where the government has gained the ability to intervene, is onions.
Currently, onion prices are being stabilised through offloading buffer stock by the government. The Department of Consumer Affairs has taken up calibrated and targeted release of onions from the buffer on First-in-First-Out principle commenced from last week of August, 2021, a press release by the Ministry of Consumer Affairs, Food & Public Distribution, published on Sunday said. This is being guided by the twin objectives of moderating prices and ensuring minimal storage loss.
Onion buffer stocks have been maintained under the price stabilisation fund with the objective of effective market intervention to moderate prices, the release said. Similarly efforts are being made to soften the prices of potato and tomato, it added.
Onion inflation showed signs of a reversal, falling by 9.6% annually in September, compared to a rise of 24% in August. However, Neelkanth Mishra, India Equity Strategist at Credit Suisse, cautioned that onion and tomato prices are rising once again as output has been hurt by heavy rains. If this lasts, they can add 60 basis points to food CPI in October, he said.
The month-on-month momentum in categories where the government has intervened shows that these steps have had some impact. However, a quarterly analysis of the key contributors to inflation also shows that these items are still the largest causes of inflation.
Abhishek Upadhyay, economist at ICICI Securities Primary Dealership, said that the government's actions on the supply side in case of food items have helped only on the margins. Food inflation is still very volatile and that keeps inflation expectations high, he said. This, in turn, can feed into realised inflation.
Lowering inflation expectations require getting macro policies right for a reasonably long period of time, and that could be particularly true for a large diverse economy like India.
Abhishek Upadhyay, Economist, ICICI Securities
What Has The Government Not Acted On?
The category that the government has stayed away from is fuel prices, which also feeds into the cost of transportation.
Transport and communication has been the second largest contributor to inflation so far this year. Of a rise of 5.2% in the index, 0.9% came from transport and communication.

Fuel and light was the third largest contributor. Of a rise of 5.2% in the headline index between January and September annually, 0.6% was from fuel and light.
In the absence of duty cuts, retail prices of petrol and LPG continue to rise. Petrol and diesel prices stand at Rs 104.4 and Rs 93.17 a litre, respectively, in Delhi, according to Bloomberg data.
Petrol has turned 24.7% (Rs 20.73 a litre) costlier so far this year, while diesel has surged 26.1% (Rs 19.3 a litre) year to date. For a consumer, an LPG refill has turned Rs 205 (or 29.5%) costlier since January.
A Rs 5 reduction in petrol and diesel excise duty will reduce retail prices by about 5-5.5% at current levels, according to estimates by Yuvika Singhal, economist at QuantEco Research.
This will have a direct impact of about 8-10 basis points of softening on both CPI and WPI inflation, and an equivalent amount of indirect or second order impact, the note said. As such, potentially a cumulative 15-20 basis points of moderation on both retail and wholesale inflation can be effected, she estimated.
Joshi also said that while petroleum products are a critical source of revenue, at the same time, the government can also gain by a cut in duty. The cut in duty and the consequent cascading effects would help in increasing GDP and, in turn, help shore up the government's tax collections, he said.
WRITTEN BY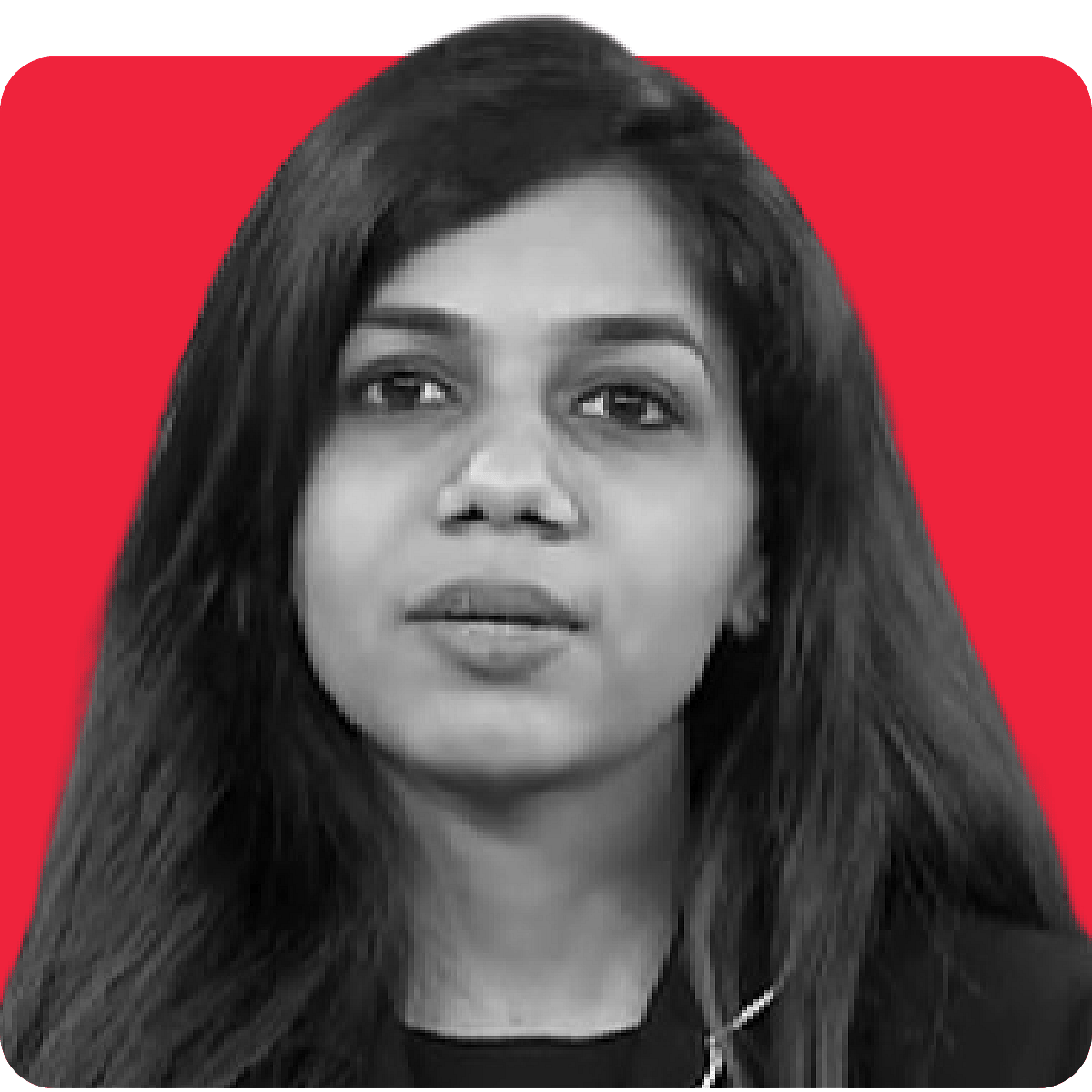 Pallavi is Associate Editor- Economy. She holds an M.Sc...more