India To Move Towards Four Public Sector Banks Over Time: CEA Krishnamurthy Subramanian
Sitharaman's proposal to privatise two public sector banks is just the beginning, says CEA Krishnamurthy Subramanian.
A little more than 51 years after Indira Gandhi, prime minister and finance minister at the time, nationalised 14 largest banks, the nation aims to reduce it to just four.
Bank Privatisation: How Should We Pick The Banks?
"While there have been many wins under bank nationalisation, we haven't done as well as we could have," Krishnamurthy Subramanian, chief economic adviser to the Government of India, told BloombergQuint's Ira Dugal in an interview.
Finance Minister Nirmala Sitharaman in her budget speech on Feb. 1 said two public sector banks would be privatised in the upcoming financial year. She, however, didn't name the lenders.
According to Subramanian, that's a welcome move. Private banks, on an average, have performed much better than public peers plagued by large corporate loan defaults and bad loans, he said. The objective of privatisation, he said, is to enhance quality and quantity of credit dolled out to the economy.
"Banking will be a strategic sector where there will be four or less PSBs, but the rest will slowly be unwound and put into the private sector," Subramanian said, adding the finance minister's announcement in the budget is only the beginning of this process.
Private Bad Bank
The finance minister also proposed a bad bank-like structure to clean up stressed assets in the financial sector. Just a day before this, Subramanian had pitched for a private-sector bad bank in the annual Economic Survey.
After months of conversation and deliberation with all stakeholders, the government has come to the conclusion that a private bad bank will be more efficient and better equipped to restructure assets financially and operationally, Subramanian said. While the capital will be provided by the private sector, the government will have a sponsorship role to assure trust, he said.
"The problem with creating it in the public sector would've been that the decision-making would have been a pain," he said.
Economic Survey 2021: Top 10 Highlights
Watch the full conversation here: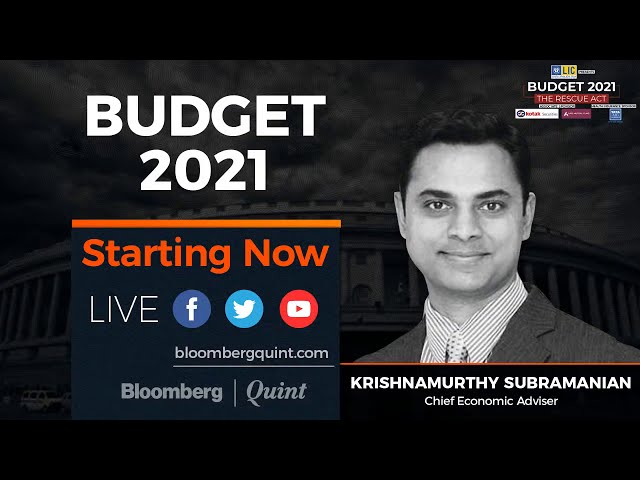 Get Your
Daily Newsletter
Get market moving news, top news & compelling perspectives
---