India Q1 GDP Preview: A Resilient Quarter
The gross domestic product is estimated to grow 15.5% in the April-June 2022 quarter.
The Indian economy continues to strengthen its recovery from the disruptions caused by the Covid-19 pandemic.
The gross domestic product is estimated to grow 15.5% in the April-June 2022 quarter, according to 34 economists polled by Bloomberg. Gross value added is expected to rise 14.0%.
The Reserve Bank of India forecasts the first-quarter GDP growth at 16.2%.
GDP grew 4.1% in the quarter ended March, and by 20.1% in the corresponding year-ago period.
The anticipated double-digit GDP expansion in Q1 FY23 benefits from the low base of the second wave of Covid-19 in India in Q1 FY22 as well as the robust recovery in the contact-intensive sectors following the widening vaccination coverage, Aditi Nayar, chief economist at ICRA, said.
Impact of the heat wave on wheat output, geopolitical issues and elevated commodity prices on demand/margins are likely to temper pace of growth, she said. GDP is expected to trail the 16.2% projected by the Monetary Policy Committee, according to Nayar's estimates, who forecasts growth at 13%.
Soumya Kanti Ghosh, group chief economic advisor at SBI, forecasts GDP grow 15.7% as per the now-casting model, with a large possibility of an upward bias. "If this materialises, we expect upside to RBI GDP projections at 7.2% for FY23," he said.
Several indicators suggest that the Indian economy is making resilient progress in Q1 FY23 in spite of the drag from global spillovers, elevated inflation and some slackening of external demand as geopolitical developments take their toll on world trade, Ghosh said.
Key Components Of GDP
In terms of the sectoral breakdown, agricultural production and demand for rural goods is expected to stay resilient despite some weather-related issues and higher costs, according to Rahul Bajoria, chief economist at Barclays, who forecasts agricultural growth at 3%.
Teresa John, economist at Nirmal Bang Institutional Equities, forecasts agriculture and allied sector growth to come in at 2% on lower wheat output, although prices have been supportive.
Industry, excluding construction, is likely to grow 2.2% annually in the quarter on a high base, according to John's estimates. The manufacturing sector's growth may decline 0.5% annually, weighed down by margin pressure, she said.
According to Bajoria, even the manufacturing and electricity segments are likely to witness double-digit growth as strong exports, coupled with an unusually hot summer added to demand for electricity. This expected jump in manufacturing, he said, comes despite relative underperformance in the auto sector, expected to continue to revive through H2 2022.
Services, including construction output, are likely to grow 17.4% annually during the quarter, with recovery in contact-intensive services being supported by a low base in Q1 FY22 on account of the second Covid wave, John said.
ICRA expects the growth in GVA of trade, hotels, transport, communication and services related to broadcasting to record a base-effect driven expansion of about 40-45% in Q1 FY23, while trailing the pre-Covid level of Q1 FY20 by a muted 2.5%.
The recovery in travel-related services has been upbeat since the onset of FY23, benefitting from pent-up demand related to corporate travel and increasing confidence for availing leisure services amid the decline in trajectory of Covid-19 infections, Nayar said. Moreover, within transportation, the railway and road sub-sectors are expected to post a healthy recovery in Q1 FY23, as indicated by the healthy annual growth in rail freight and GST e-way bills, she said.
The government's non-interest revenue expenditure recorded a mild annual growth of 3.5% in Q1 FY23. But the combined revenue expenditure of the 23 state governments, for which data is available, posted a considerable annual expansion of 13.1% in Q1 FY23. As a result, ICRA projects GVA growth of public administration, defence and other services at about 14% in Q1 FY23.
Sweet Spot 
Economic growth in FY23 has held up despite sequential momentum seeing some moderation. The recent moderation in commodity prices, if sustained, should help to ease inflationary as well as margin pressures and translate into improved demand for discretionary goods and higher value-added growth, respectively, Nayar said. As such, ICRA anticipates GDP growth in Q2 FY23 may print in the range of 6.5-7%, exceeding the MPC's forecast of 6.2% for that quarter.
Bajoria said, "Global externalities and higher input costs may create headwinds for the second half of the financial year's performance, but we expect GDP growth to create upside risks to our full-year GDP forecast." Barclays forecasts GDP growth of 7% for the full fiscal.
WRITTEN BY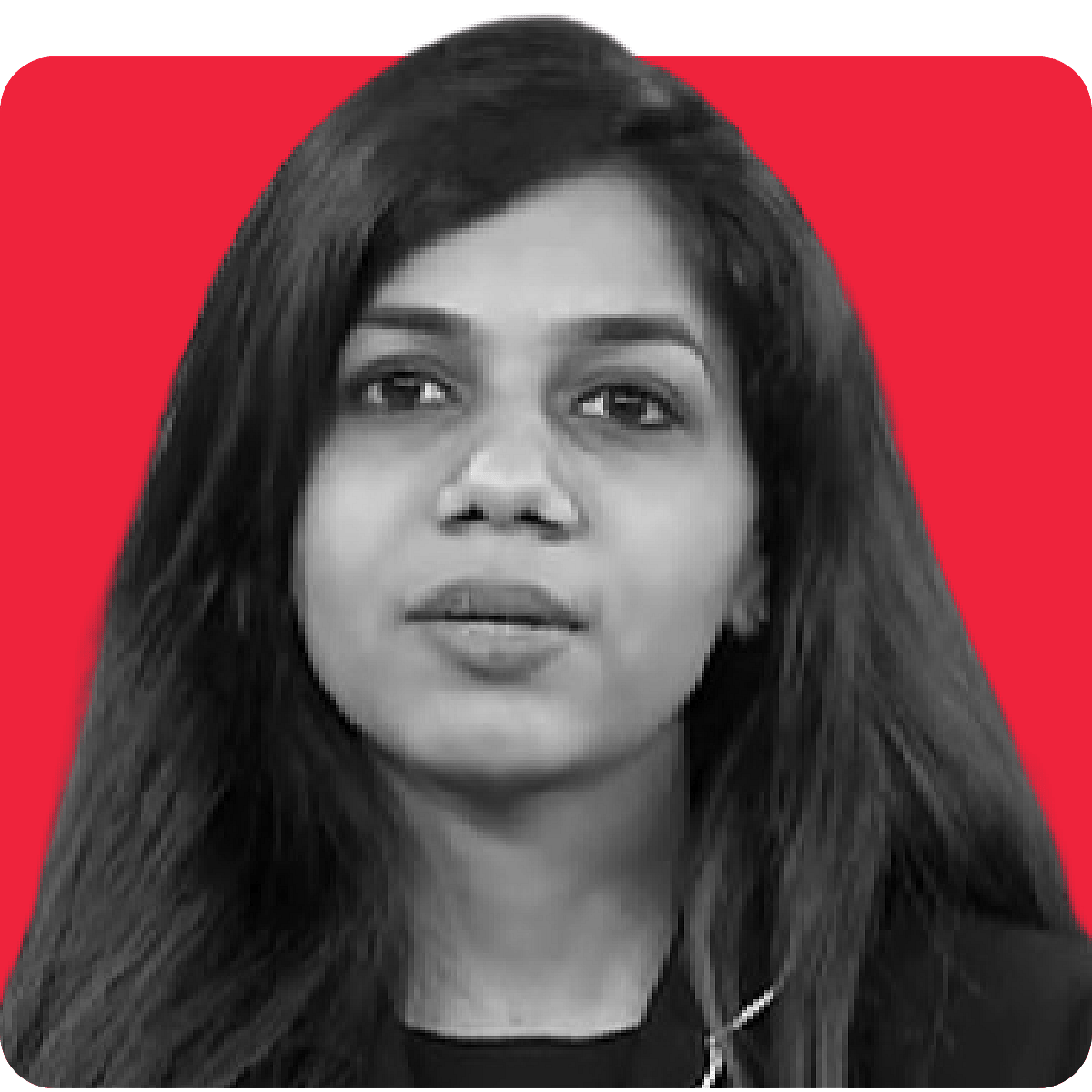 Pallavi is Associate Editor- Economy. She holds an M.Sc...more