Carl Icahn Moves to Block Dominion-Southwest Pipeline Deal
(Bloomberg) -- Carl Icahn is urging Southwest Gas Holdings Inc. to give up a potential natural gas pipeline acquisition and focus instead on boosting the U.S. utility's market value.
The billionaire investor disclosed Tuesday he took a 4.9% stake in the company, and said in a letter to its board that acquiring Questar Pipeline Co. from Dominion Energy Inc. for about $2 billion would be a mistake.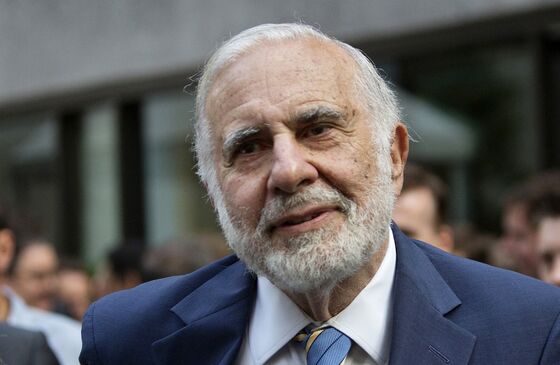 "During the past few years, management of SWX has made a number of egregious errors at the expense of shareholders," Icahn wrote in the letter, which was dated Monday. "The purchase of Questar you are currently being rumored to make at the price you are willing to pay will make all past errors pale in comparison." Icahn also slammed Southwest's "poor governance" and high costs. 
Dominion's talks with Southwest about a sale of Questar, reported by Reuters Monday, follow an aborted attempt to offload the pipeline to Warren Buffett's Berkshire Hathaway Inc. for about $1.7 billion. That deal, originally agreed upon last year, was scrapped in July amid opposition from antitrust regulators. Dominion said at the time it planned to find another buyer and close a sale by the end of the year.
Icahn, 85, tried to halt Occidental Petroleum Corp.'s $37 billion acquisition of Anadarko Petroleum Corp. in 2019. Despite taking a major stake in Occidental and pressing management to change course, that deal went ahead.
Southwest Gas shares rose as much as 8.9% in New York. They declined as much as 7.6% on Monday, a slump Icahn cited in his letter as evidence that other shareholders weren't thrilled with the idea of buying Questar either. Dominion Energy was little changed.
Representatives for Southwest and Dominion didn't immediately respond to requests for comment.
With assistance from Bloomberg