Huffington's Thrive Global Gets $700 Million-Plus Value
(Bloomberg) -- Arianna Huffington says her wellness startup is thriving after a year in which employers and their staff became concerned about burnout.
New York-based Thrive Global has raised an additional $80 million in a funding round that values it at more than $700 million, including new capital, according to people who asked to not be identified because the information isn't public.
The Huffington Post co-founder and former Uber Technologies Inc. board member launched Thrive as an employee wellness business in 2016. It works with more than 100 organizations across 40 countries -- including Walmart Inc. and Accenture Plc -- to help employees form wellness habits.
The coronavirus pandemic has accelerated the need for employees to find a new balance as they shift from the office to spending more time working from home. Thrive's customers have access to an app, which they can use to motivate themselves to take breaks, stretch and combat fatigue.
"This was really our mission meeting the moment," Huffington said in an interview. "Let's use this moment to actually reimagine work."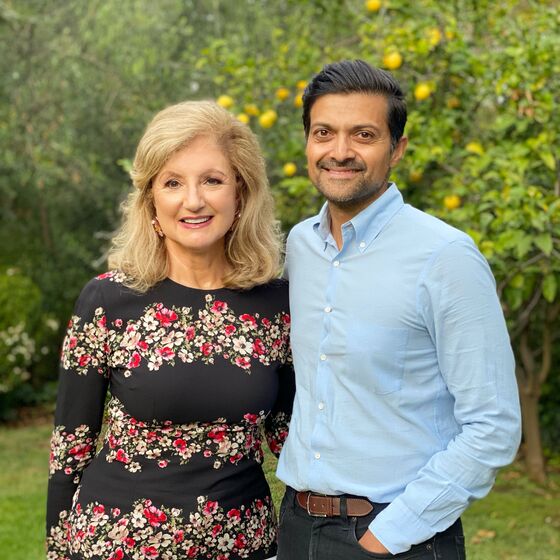 The funding round was led by Kleiner Perkins partner Mamoon Hamid and co-led by Owl Ventures's Ian Chiu. Both will join Thrive's board. A representative for Thrive declined to comment on the valuation.
Thrive helps employees "dealing with the blurring lines between work and our lives," according to Hamid.
"We don't want to build yet another app that increases burnout," he said.
Hamid invested because he is optimistic that Thrive can eventually go public. "The company will have a financial profile that will allow it to go public in a few years," he said.
Huffington, meanwhile, said the company is "definitely" open to being acquired.