The Greening of a City Built on Oil
The Greening of a City Built on Oil
(Bloomberg) -- Lara Cottingham was a few months into her tenure as Houston's chief sustainability officer in 2017 when Hurricane Harvey hit.
The storm, responsible for over 100 deaths and more than $125 billion in damage, was the devastating wake-up call the city needed to amp up the push toward a future powered by renewable fuels.
"Harvey really changed people's minds about climate change," Cottingham said recently. "It changed every single thing that I do in my role today."

Green energy probably isn't what springs to mind for people who don't know the Texas metropolis. The fourth-largest city in the U.S., it has a subtropical climate that makes air conditioning a necessity and a sprawl that means cars rule. Oil and gas companies and energy services suppliers helped put it on the map. More of them have headquarters there than anywhere else on the planet.
But Houston has been purposefully going green for more than a decade. The municipal government gets 92% of all the power it uses in the buildings it owns from wind and solar and has been on the U.S. Environmental Protection Agency's list of the largest renewable power users since 2016. The city is laying  1,800 miles of bike lanes. A light rail system that opened in 2004 runs for 23 miles. Voters approved plans for hundreds of millions to be spent to preserve and enlarge parks with grass and trees that can mitigate global warming.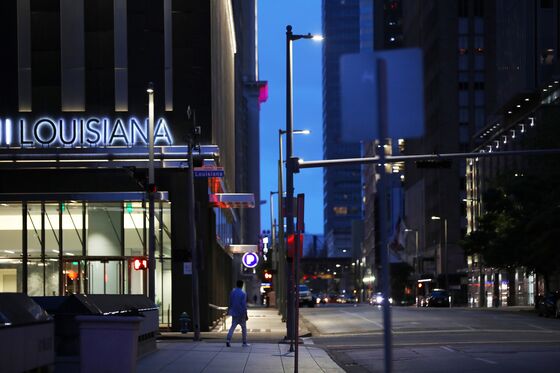 The big objective: carbon neutrality by 2050. Skeptics abound for such a tall order for a place that has one of the highest greenhouse-gas emissions rates in the country. The oil-price crash, and lower gasoline costs, certainly won't help.
Hitting the neutrality target will require city and county officials to be more aggressive in promoting urban density and keeping the green spaces that sequester carbon from being paved over, said Blake Hudson, a law professor at the University of Houston who helps run the school's Environment, Energy & Natural Resources Center. Houston's lack of zoning laws could make that challenging.
But Hudson said the city has a good shot, in large part because of the local abundance of wind power. "I do think that's a reachable goal."
Cottingham, of course, agrees.  "It's a big transition," she said, cautiously optimistic that 30 years is enough time. "It's not a light-switch kind of situation." 
The steps to get to 2050 are laid out in the 100-page Climate Action Plan, including having every car and truck on the roads be electric or hybrid, reducing the per-capita vehicle miles traveled, developing programs that boost energy efficiency in office buildings and planting more trees. 
Cottingham keeps the action plan on hand for meetings she has at the Starbucks where she spends many working hours, in one of the underground tunnels that allow people to avoid Houston's stifling humidity. She hosts community and business leaders and government officials there, in the middle of a bustling food court.
Many in the local energy industry back the plan. Apache Corp. is a supporter of reforestation, donating more than 10,000 trees for planting this year. The world's second-largest oil services company, Baker Hughes Co., powers its Texas operations with renewable energy. Royal Dutch Shell Plc is a founding member of  EVolve Houston, a coalition of civic, business, and academic leaders that's pushing for greater electric-driven transportation.

Read More: The Energy Elite Have Started Listening to Their Enemy No. 1 in Houston
Cottingham recently started coordinating more closely with BP Plc, whose chief executive officer, Bernard Looney, has pledged that the oil and gas producer will cut to "net zero" the carbon emissions from it operations by 2050 or earlier.
"They are a good example of that recent shift within the past couple of months," she said. "They reached out."
Chris Olson, Houston's director for trade and international affairs, stopped by Cottingham's table recently and mentioned how surprised people are when he tells them how much electricity is generated by renewable fuels.
"People look at me like I'm crazy," Olson said. "Yes, it's the oil and gas capital of the world, the energy capital because of the historic companies that are here. But that doesn't mean that is the brand that is Houston."
Bill White, who was mayor of Houston from 2004 to 2010, is widely seen as being the first to push in earnest for more environmentally friendly programs. A former U.S. deputy secretary for energy, White cracked down on polluting refineries and ramped up the no-emissions power purchases for city-owned properties.
His administration did that "before buying renewable power was cool," he said, "but there wasn't as much push-back as folks could have expected."
Laura Spanjian, who moved from San Francisco in 2010 to work as chief sustainability officer, said her team went after "low-hanging fruit" to build momentum during her nearly six-year tenure. The city added more bikes lanes, advocated for the installation of longer-lasting LED street lights and encouraged companies to make their buildings more energy efficient.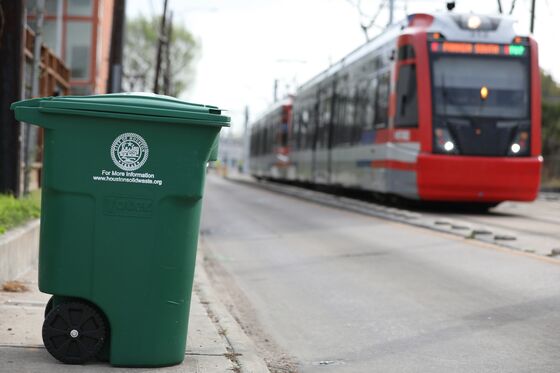 A big catalyst of the renewable advance was the wind. Texas, which spent more than $7 billion building out a wind-power transmission system, is by far the biggest producer of it, with the ability to produce as much electricity as 30 nuclear reactors. That's more than double the size of the next biggest market, in Iowa. Wind turbines supplied 20% of the state's electricity last year, surpassing coal in January.
Wind power becoming cost effective helped Houston on its trek to go green, said Cyrus Reed, interim director of the Sierra Club's Lone Star chapter.
And Hurricane Harvey persuaded the doubters, in Houston and beyond, he said. "People are telling city councils to act on climate."
Scientists linked the extraordinary rainfall Harvey unleashed to climate change; warmer air holds more moisture. Some meteorologists predict ever stronger and more frequent super storms as the planet continues to warm.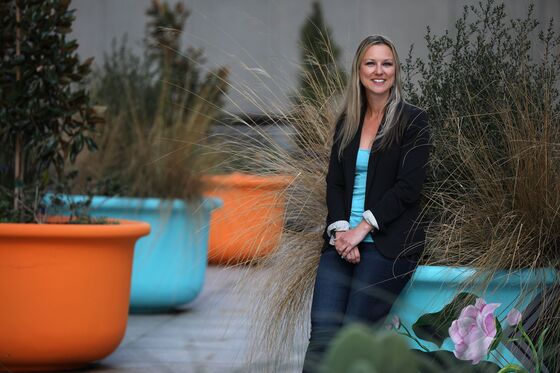 "There is fantastic business opportunity for us in this effort," Bobby Tudor, founder of investment bank Tudor Pickering Holt & Co., told the Greater Houston Partnership. "It's necessary and it's the right thing to do."
For Cottingham, "that was a milestone." She also saw progress when Jordan Thomas, chief of staff to Councilmember Letitia Plummer, announced that had given up his Dodge Ram 1500 pickup truck. These days he mostly gets around by bike, bus and light rail, even when it's hot and humid. 
Now Cottingham is setting her sights on other trucks, particularly the Ford F-150s that are so popular in Texas. She's actively courting Ford Motor Co., which may release its all-electric F-150 truck next year.
"Houston grew up in the highway era," she said. "We want Ford to launch their electric F-150 here." 
To contact the editor responsible for this story: Anne Reifenberg at areifenberg@bloomberg.net