Hope Turns to Doubt, Then Gunfire, as Saudi Megacity Emerges
(Bloomberg) -- When Saudi Arabia's Crown Prince Mohammed bin Salman unveiled plans for Neom, a futuristic megacity on the Red Sea coast, residents rejoiced. Jobs and investment would surely accompany the $500 billion development at the center of the young leader's plan to transform his conservative kingdom.
But as Neom pushed forward with plans to resettle thousands of people to make way for the project, optimism gave way to uncertainty, then resistance. Some members of the Huwaitat tribe that lives in the area refused to leave. Months of tensions culminated in a deadly shootout last week with security forces, sparking worries over the potential for unrest in a remote region where gun ownership is common.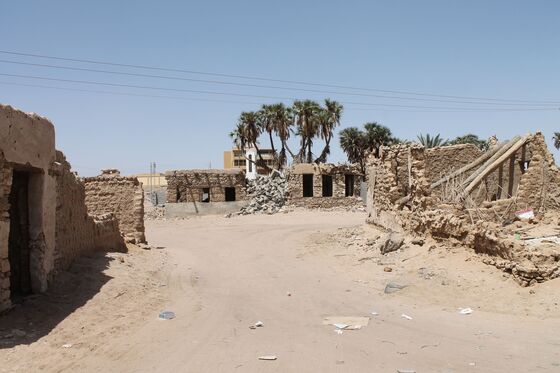 "People here have lost trust," said a Saudi with close ties to the area, speaking on condition of anonymity for fear of retribution. "They had high hopes for business, investment and compensation, but with time, doubt has seeped into their souls."
The troubles in Neom aren't expected to derail Prince Mohammed's signature project. Yet the rare pushback underlines the domestic challenges he faces at a time of global turmoil and collapsing oil prices, even as he presses on with changes that touch every aspect of life in the kingdom.
The 34-year-old heir to the throne has taken big steps to overhaul Saudi Arabia's economy and loosen social restrictions, convincing many Saudis that he's committed to bettering their country. But the prince has also gained a reputation for hubris and rashness: shattering delicate balances, shaking old alliances and burning bridges at home and abroad. Domestic and foreign investors have balked as he's detained critics and led a war in Yemen that's helped create the world's worst humanitarian crisis.

The story of Neom began in 2015, shortly after his father became king. The prince, then relatively unknown, was thinking about a new "commercial and economic capital," he later told Bloomberg. He already had a location in Saudi Arabia's northwest in mind.
He unveiled the plan in 2017, after pushing aside a cousin to become heir to the throne. A symbol of the prince's ambitions for life after oil, it was to be a metropolis unlike any other in the world, built from scratch and laced with artificial intelligence.
"You have no one there, so the regulations will be based on the needs of companies and the investors," he said at the time.
But there were people there. Located on a turquoise bay at the heart of the project, the fishing village of Khurayba is a cluster of concrete homes and spartan restaurants; electricity didn't arrive until the 1980s. During a visit by Bloomberg last summer, many residents said they were excited to be part of the project.
"We were forgotten people," Abdulaziz Al Huwaity, 40, said at the time. "This project came like a dream we couldn't have dreamed of -- more than we could imagine."
Even then, some people were worried by rumors they'd be relocated. The backlash didn't begin until January, however, when Prince Fahad bin Sultan -- governor of the Tabuk region where Neom is located -- told residents they'd need to hand over their property in exchange for compensation, three people familiar with the matter said.
Criticism on social media followed swiftly, with a hashtag spreading against resettlement.
"We were looking forward to good things, and then overnight the truth of this project came out," read one of the first posts on Twitter, made from an anonymous account. "Things became clear; they want the land without the people."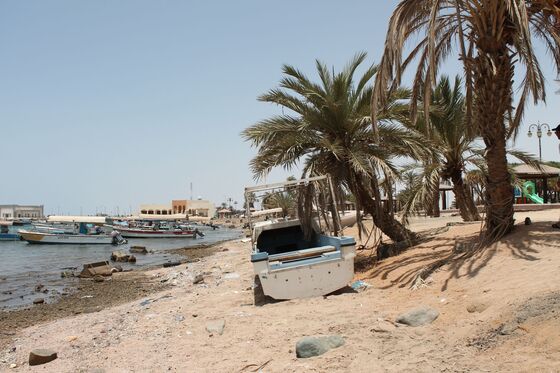 The government's National Program for Community Development in the Regions -- which manages the relocation process -- said in a statement that residents will be given fair compensation, have access to social and economic support programs and could share "inquiries and comments" at local centers.
But in mid-January, videos surfaced on social media of a confrontation between an unidentified official and dozens of residents, some shouting that they refused to be relocated. The state, they said, was potentially "uprooting an entire tribe" -- a contentious proposition in an area where honor is closely tied to concepts of homeland and tribal origin.
Expropriation notices were posted soon after in the kingdom's official gazette. Landowners in Khurayba and other towns were given a month to present their deeds to authorities. Several resettlement opponents were arrested over the following months, according to two of the people who spoke on condition of anonymity.
Matters took a turn for the worse this month when a team came to survey Abdelraheem Al Huwaity's property. A fierce opponent of relocation, he soon made a video assailing the government, dubbing its clerics "silent cowards" and mocking Prince Mohammed's leadership style as "rule by children."
In it, Huwaity predicted he'd be killed or detained but said he didn't care because his land was too precious to sell.
At dawn on April 13, his prophesy came true. Security forces arrived in the village and a clash ensued. Huwaity was killed and two security officers were injured after he resisted arrest and opened fire, the state security presidency said in a statement. Inside his home, officers found various weapons.
A local tribal leader condemned Huwaity, and hashtags on Twitter labeled him a terrorist. Some in Tabuk consider him a martyr.
No one has been relocated so far, and compensation packages haven't been determined yet, the three people cited earlier said. The relocations are scheduled to be completed this year to make way for construction, two of the people said.
In a statement this week, Neom said work continues on the project and that its first cities would be built by 2023. Last year, it said that more than 20,000 people would need to be resettled. The government program said the final number will be determined when they complete local surveys -- a step that's now finished, the official Saudi Press Agency reported on Thursday.
The half-a-trillion-dollar megacity is the most audacious example of the economic and social transformation Prince Mohammed envisions for his country. But its progress has been more fitful than other projects he's shepherded through, like allowing women to drive, easing restrictions on gender-mixing, and opening the country to tourism.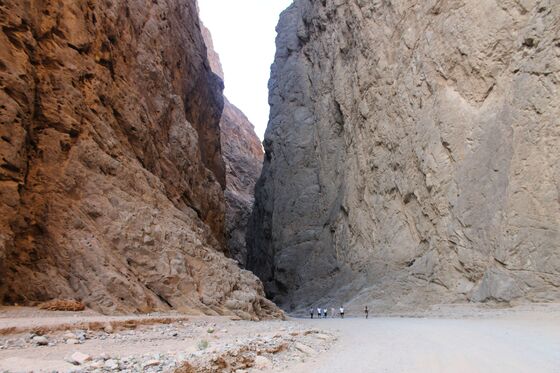 From the outset, critics have questioned Neom's viability; previous efforts to build economic and financial free zones struggled to take off. The murder in 2018 of Washington Post columnist Jamal Khashoggi by Saudi agents in Istanbul pushed several prominent figures to withdraw from Neom's advisory board.
Neom, in its statement, said progress had been made, including the award of contracts "to finance, build and operate three residential areas with the capacity to house 30,000 people." The government "is committed to supporting NEOM to ensure that this momentum is maintained," it said.
Recent global developments have made that challenge more formidable.
The prince's oil price war with Russia dragged global oil prices -- already battered by coronavirus lockdowns -- to historic lows. Still dependent on crude, the country trimmed its budget. Though there's no indication that Neom could face cuts, an impending global recession is likely to complicate efforts to secure finance and attract investors. The money to build it is to come from the government and local and international investors.
"MBS came to power dreaming about this place. He won't shelve this project despite the economic and political headwinds," said Kristin Diwan, senior resident scholar at the Arab Gulf States Institute in Washington, using a popular acronym for the prince.
Neither will he be deterred by domestic opposition, Diwan added.

"His main way of dealing with resistance is through intimidation -- and force if needed," she said. "I don't expect that to change. In fact, I expect it will get more pronounced as the kingdom faces more difficult times."