Heineken First-Half Earnings Miss Estimates on Higher Costs, Bad Weather
Heineken First-Half Earnings Miss Estimates on Higher Costs, Bad Weather
Heineken NV shares fell the most in almost four years after the world's second-largest brewer reported earnings growth that almost ground to a halt, held back by costs for aluminum cans and poor weather in Europe.
Adjusted operating profit rose 0.3% on an organic basis, the slowest pace for the first half in at least six years, the company reported Monday. The stock fell as much as 6.5% in Amsterdam.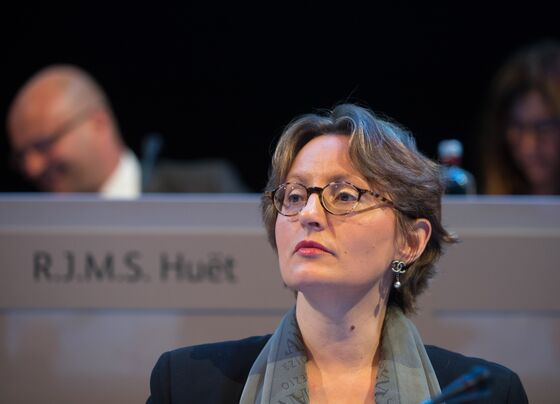 Heineken suffered from a rise in its cost of aluminum cans in Brazil, where it pays for the raw material in dollars, according to Chief Financial Officer Laurence Debroux. The prices rose when the Brazilian currency fell, hitting the brewer in one of its most important markets, where it acquired Kirin Holdings Co.'s local business two years ago.
Though aluminum prices declined 2.5% over the first half of the year on the London Metal Exchange, previously enacted hedges delayed the benefit. Debroux said Heineken sees the situation improving in the second half.
The pain is separate from the headaches brewers such as Anheuser-Busch InBev NV and Molson Coors Brewing Co. have faced in the U.S., where imports of the metal have been subject to a 10% tariff imposed by the Trump administration.
Investments in e-commerce and technology contributed to the higher costs. Heineken said it expects a 100 million-euro boost to operating profit from favorable currency shifts this year.
Heineken's Surprise 1H Miss Gets Investors Running: Street Wrap
"This does not leave room for error," wrote Olivier Nicolai, an analyst at Morgan Stanley. Heineken will need to accelerate to growth of 10% in the second half against a difficult comparison, he said.
Poor weather in Europe has been a theme for major consumer-goods companies reporting this quarter including Unilever and Danone. Investors have yet to see if Europe's record temperatures in July will boost demand in the third quarter. Until now brewers have only reported negative impacts from the weather this year.
Volume growth slowed in the second quarter, partly due to tough comparisons with the year-earlier period, which benefited from the World Cup soccer tournament. Shipments of the brewer's namesake brand fell in the Asia-Pacific region and Europe in the second quarter.
--With assistance from Lisa Pham and Mark Burton.
To contact the reporter on this story: Thomas Buckley in London at tbuckley25@bloomberg.net
To contact the editor responsible for this story: Eric Pfanner at epfanner1@bloomberg.net