HDFC Bank's Next CEO: Know The Contenders
A look at the three candidates vying for Aditya Puri's job at HDFC Bank
It's the most closely watched management transition in Indian banking in decades.
Who will replace Aditya Puri as the chief executive officer of HDFC Bank Ltd., now India's largest private sector lender. Puri has headed the lender since its inception in 1994. Come October, as he turns 70, Puri will end his 26-year tenure at the helm of the bank.
On Saturday, the board of HDFC Bank informed exchanges that it has finalised three candidates as potential candidates to replace Puri. Names have been sent to the Reserve Bank of India in order of preference. The candidates, according to a person familiar with the matter, include Sashidhar Jagdishan, Kaizad Bharucha and Sunil Garg. The bank did not comment on specific names.
While Jagdishan and Bharucha are both insiders, who have worked with HDFC Bank for long periods, Garg heads the global commercial banking business at Citibank. The insiders have been offered as the preferred choices, followed by Garg, said a person familiar with the matter, speaking on the condition of anonymity.
"The board has to submit its order of preference to the RBI, which duly considers the candidates in the same order. Sashidhar Jagdishan has had very diverse roles in the bank and would be a credible successor to Mr. Puri, in our view. In addition, the bank would be wary of not upsetting the stability (in top management) at this juncture due to the uncertainty caused by Covid-19," said Suresh Ganapathy, analyst at Macquarie Capital Securities in a note dated April 16.
Sashidhar Jagdishan
Jagdishan joined HDFC Bank back in 1996, two years into the lender's existence. A former HDFC Bank official, who spoke on conditions of anonymity, recalls that Jagdishan has always kept a low profile at the bank, in stark contrast to Puri's more boisterous personality. He has been part of the inner circle of top executives at the bank, who are seen as responsible for setting up the bank for an extended period of strong growth.
Till around August 2018, it was widely believed that Paresh Sukthankar, then deputy MD of the bank, would succeed Puri. However, Sukthankar's sudden exit from the bank left the succession question an open-ended one.
In August 2019, HDFC Bank's board asked Jagdishan to move away from his role as chief financial officer and appointed him 'change agent'. However, the finance function of the bank continued to remain with him. This was widely seen as Puri reposing faith in Jagdishan to be his successor.
As a change agent, Jagdishan has been at the forefront in making key strategy decisions. He has also been thrown into firefighting. For instance, he led the private bank's response during the severe technological problems it faced in December 2019. For three consecutive days, HDFC Bank's net banking and mobile banking services went down, severely affecting the bank's large base of salaried customers.
In November 2019, the bank's board decided that Jagdishan would be elevated to whole-time director status. However, earlier this month, the RBI asked the board to first complete the CEO transition process and then make future board appointments.
Kaizad Bharucha
Bharucha, who joined HDFC Bank in 1995 from SBI Commercial & International Bank, currently manages the private sector lender's wholesale banking business. While the bank is often seen as a retail focused lender, wholesale lending has been consistently gaining importance under Bharucha.
As on March 31, the bank's outstanding wholesale lending book stood at around Rs 4.87 lakh crore or 49 percent of total advances.
Under Bharucha, the bank has been increasing its focus on the mid-corporate lending business, which has risen to nearly a fourth of the corporate loan book currently. He is also in charge of growing HDFC Bank's business banking segment, which caters to small and medium enterprises.
According to a senior official at HDFC Bank, who spoke on the condition of anonymity, Bharucha is a very hands-on manager, who is well versed with the inner workings of the bank's operations. His focus continues to be to gain a major share of a company's total banking needs, rather than just lending to it. This has helped the bank grow its fee income.
The bank has been growing its corporate lending business over the last 12-18 months as some other lenders have ceded space. In the January-March quarter, the bank's wholesale loans grew 29 percent year-on-year, while retail loans rose a more modest 14 percent. Outstanding loan books in the personal loans and credit cards portfolios continued to report 20-25 percent growth from a year ago.
As the Indian banking system is grappling with the effects of a national lockdown owing to the novel coronavirus, Bharucha's business has seen a sudden change in environment. The current environment has not only affected the bank's loan origination, distribution of third-party products and payments products, but also affected its ability to collect loans. This has meant that the bank's fee income has dropped by Rs 450 crore quarter-on-quarter to Rs 4,200 crore. Currently, the wholesale lending team, under Bharucha, is trying to find ways to contain the fallout of the virus, the person quoted above said.
Sunil Garg
Garg was appointed as the head of Citibank's global commercial banking business in 2011, prior to which he was heading the U.S. operations. Citi Commercial Bank focusses on small and medium enterprises across the world.
According to a third banker, who is familiar with Garg and his business, Citibank has only increased its focus on small and medium enterprises in the last 5-10 years, much after its U.S.-based competitors such as JP Morgan and Wells Fargo. Under Garg, Citibank is trying to create a sustainable business in a highly competitive environment.
Garg has spent his entire 32-year-long career working for Citibank in its Singapore, Malaysia and U.S. offices, in various functions including investment banking, trade finance as well as overall commercial banking.
An economics graduate from New Delhi's St Stephen's College, Garg has a management degree from Indian Institute of Management, Ahmedabad.
WRITTEN BY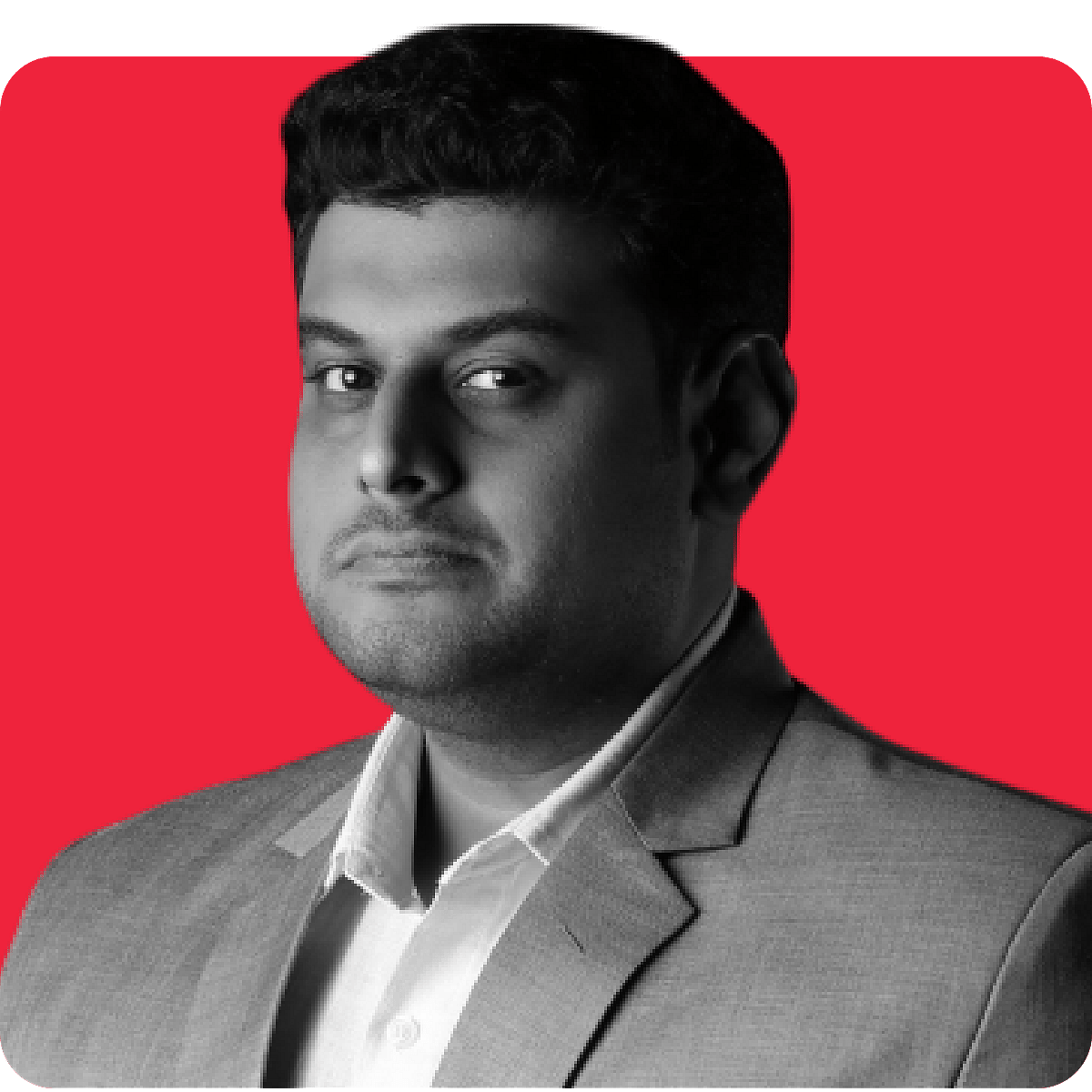 Vishwanath is Editor- Banking at BQ Prime. He started w...more