NCLT Allows Government To Take Over IL&FS
NCLT's Mumbai bench is hearing the government's plea against IL&FS and others under Sections 241 and 242 of the Companies Act.
The government will take over Infrastructure Leasing & Financial Services Ltd. as defaults by the infrastructure group and its subsidiaries triggered fears of a contagion in the financial markets.
The National Company Law Tribunal allowed the government's petition to replace all board members. IL&FS' suspended directors shall not represent the company anywhere, the NCLT ordered. The new board shall hold a meeting before Oct. 8 and submit a road map to the NCLT before the next haring on Oct. 31.
Here are the members of the new board:
Uday Kotak
Vineet Nayyar
GN Bajpai
GC Chaturvedi
Malini Shankar
Nand Kishore
The new board will elect a chairman among themselves.
Malini Shankar, while talking to BloombergQuint, said the challenge is very obvious. "It is to study the financial status of IL&FS, see where things went wrong, when things started going wrong, to study the documents and then collectively the board of directors would be responsible for ensuring that it can be brought back to good health and good governance," she said. The road map is something the entire board will have to sit down together to consult each other and arrive at, she added. "[Yet], the road map is still a road map. It is not a solution."
Watch the conversation with Shankar and Pallavi Shroff here.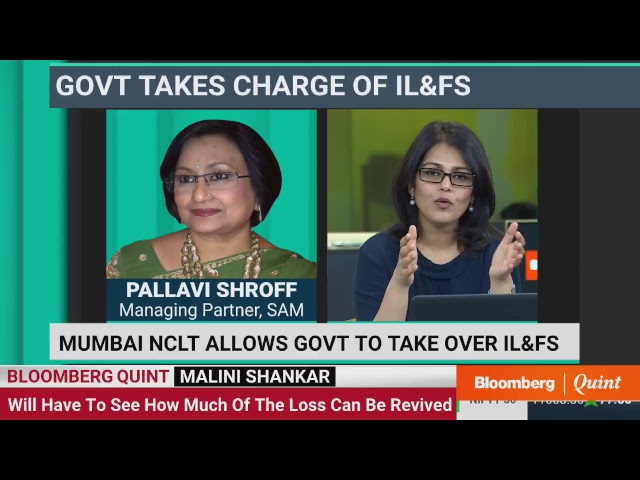 IL&FS and its subsidiaries, with a combined debt of more than Rs 91,000 crore, defaulted on obligations multiple times in the last couple of months. That led to concerns about non-bank lenders as fears spilled over to the equity markets.
This will be the first such rescue of a private company since 2009 when the government took control of the erstwhile Satyam Computer Services and subsidiaries following India's biggest accounting scandal. In fact, the government during its arguments cited the precedence of Satyam to press for immediate takeover of IL&FS.
"This is the largest bankruptcy that India has seen. This is a fairly decisive action and welcome at this stage," Amit Tandon, founder and managing director of Institutional Investor Advisory Services, told BloombergQuint in an interaction. "You now have a credible board that has come in and therefore there is no reason to second-guess decisions that people like Uday Kotak and Vineet Nayar, who have significant experience, take."
The Ministry of Corporate Affairs said in a statement later said the "extraordinary step" was taken to prevent further mismanagement in order to protect public interest. The fact that the company continued to pay dividends and huge managerial pay-outs regardless of looming liquidity crisis shows that the management had lost total credibility, it said. There have also been serious complaints on some of the companies for which an investigation by the Serious Fraud Investigation Office has been ordered.
The government had filed the petition under Sections 241 and 242 of the Companies Act, 2013, which grant NCLT powers to intervene in such cases.
On Saturday, IL&FS increased its authorised share capital and reiterated its plan to raise additional capital via a rights issue and fresh lines of credit. It also said that it would seek a moratorium under a provision of the Companies Act so that it can work out a revival plan that meets the needs of creditors and shareholders.
As on March 31, Life Insurance Corporation of India held 25.34 percent in IL&FS, while ORIX Corporation Japan held 23.54 percent. Other prominent shareholders include Abu Dhabi Investment Authority (12.56 percent), Housing Development Finance Corporation Ltd. (9.02 percent), Central Bank (7.67 percent) and State Bank of India (6.42 percent).
IL&FS AGM: Three-Pronged Strategy To Return To Solvency
The Story So Far
IL&FS is a conglomerate which boasts of providing services from "concept to execution" in the infrastructure segment. For decades, the firm was an AAA-rated entity.
However, over the last few years, the group has seen an increase in its debt levels at a consolidated level, due to which it saw a ratings downgrade in August. The situation has worsened over the course of the last two months with both the parent company and its subsidiaries defaulting on a number of repayment obligations.
IL&FS has over Rs 16,500 crore of standalone debt and Rs 91,000 crore of consolidated debt. Banks and insurance companies have the largest exposure to IL&FS.
IL&FS Lessons For PM Modi From Two Singhs, Manmohan And Jaswant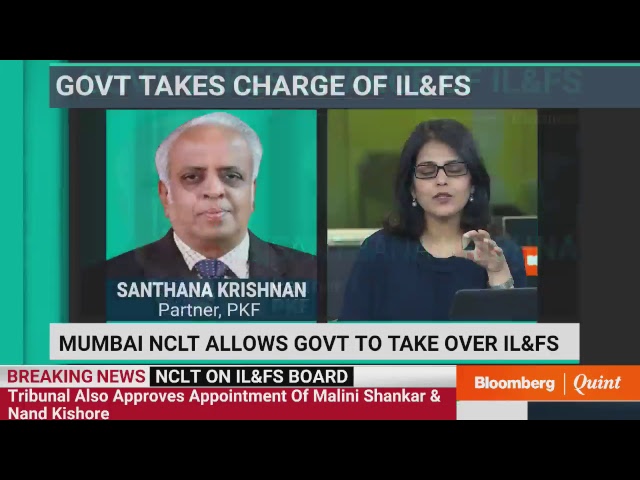 Get Your
Daily Newsletter
Get market moving news, top news & compelling perspectives
---