After Data Hack, Capital One Brings in Goldman's Cyber Chief For Cleanup
After Data Hack, Capital One Brings in Goldman's Cyber Chief For Cleanup
(Bloomberg) -- One of Wall Street's top cybersecurity czars is leaving Goldman Sachs Group Inc. to help take charge of the cleanup at Capital One Financial Corp., which was left reeling after one of the largest data breaches at a major U.S. bank.
Andy Ozment, previously a senior cyber official in President Barack Obama's administration, is leaving Goldman three years after becoming the firm's leading information-security executive. The 42-year-old is taking on a more expanded role at one of the country's top credit-card issuers, which announced last year that a hacker had illegally tapped into data on more than 100 million customers.
Capital One said Ozment will join in the fall as the firm's head of technology risk, reporting to the chief risk officer.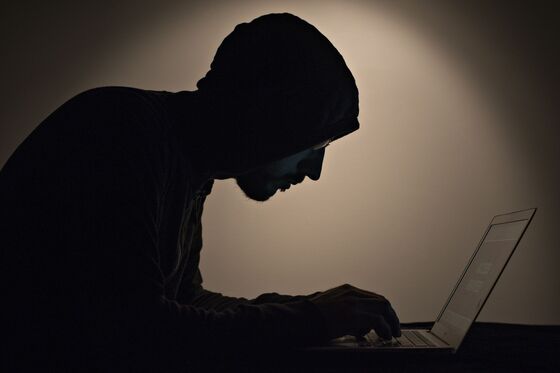 Cyberattacks rank among the top risks that keep Wall Street leaders up at night. Breaches can inflict sudden and severe damage to companies, and in some cases hackers have sought to extract payments or exposed sensitive internal communications.
Ozment's stint in the Obama administration came during the rapid rise of cyberweapons as a tool of conflict. The Georgia Tech alum dealt with high-profile incidents during his time in Washington, including one of the most daring data breaches of a U.S. agency, an assault on Ukraine's power grid and an attempt to undermine U.S. markets that the government blamed on Iran.
Ozment held posts in the White House and Department of Homeland Security before he jumped to Wall Street when President Donald Trump's administration moved in and installed new officials.
"Andy's extensive background in both the government and private sector provides a unique understanding of the cyber risks and challenges facing organizations today," Capital One said in an e-mailed statement.
In July, Capital One revealed a breach that affected more than 100 million people, compromising personal information including names, addresses and some financial data, such as self-reported income and credit scores, as well as 140,000 social security numbers. It had been stored on servers rented from Amazon Web Services.
The credit-card company also recently hired Chris Betz from CenturyLink as chief information security officer.
At Goldman Sachs, veteran Phil Venables, who served as head of technology risk for 17 years, will take over as interim chief information security officer until a replacement is found for Ozment, according to a memo from the bank.