Gold Got A Digital Facelift. How's That Going?
The lockdown and more digitalisation have accelerated digital gold's growth. Is that a problem?
You may no longer be able to buy candy for a rupee but you can buy gold. That pitch has been enough to draw a country besotted with the precious metal to its digital avatar. Sales have risen, particularly as the pandemic accelerated the move towards all things digital.
The rising interest promoted India's capital markets regulator to warn that these products are unregulated and shouldn't be offered by registered investment advisors. While that may dull the sheen of digital gold, enough new age financial firms continue to push the product.
Data on the offtake of the product isn't readily available, but, anecdotally, we hear that business has increased twofold post the pandemic's onset, said Somasundaram PR, managing director at the World Gold Council. To be sure, this is on a very low base, he said.
The product has been around for about four to five years, but the lockdown and more digitalisation have accelerated its growth, Somasundaram said. "And it's not just a one-time spurt. Changing preferences underpinning long-term interest for the product is unmissable."
Vikas Singh, managing director and chief executive officer of MMTC-PAMP, a custodian for gold, agrees. The customer base and volumes of digital gold sold have both grown significantly, he said.
Offtake of the product has likely grown about 50-60% on a low base, said Deepak Abbot, co-founder at Indiagold. This season, in particular, growth has been strong for digital gold, he said. Gold prices are lower than they were last year and they're stable. "People refrain from buying when gold prices are too volatile and move up or down too drastically."
Companies offering digital gold range from payment platforms like PhonePe, Google Pay, Paytm to jewellery firms like Tanishq and CaratLane.
How It Works
You can buy digital gold of a fixed value or weight across multiple platforms at prevailing market rates. GST of 3% is charged. The attraction is that you can buy it in the smallest of denominations.
One rupee can fetch you about 0.0001 gram of gold at current rates. For Rs 10 you can buy about 0.0019 grams.
You can either resell at the prevailing market rate or take delivery of the gold in physical form for which additional fees are applicable.
A custodian- such as Augmont, MMTC-PAMP or SafeGold stores the gold in a vault under the customer's ownership. A trustee, such as IDBI Trusteeship Services Ltd., ensures the quality of gold and that the gold sold to investors is segregated and available in the vaults.
The structure currently adopted by existing players, has the digital gold product provider, an independent reputed custodian and a trustee for oversight, Somasundaram said.
Digital gold, on purchase, instantly becomes the property of the investor and is physically held—even if fractionally owned—in the vaults by the independent custodian. It is insolvency proof unlike accumulation schemes where there is a counterparty risk for the saver.
Somasundaram PR, Managing Director, World Gold Council
At the custodian's end, the process plays out on a daily basis, explained Singh.
The custodian receives a daily summary of the purchase and sales of gold from each of its partners and adjusts the holding in that platform's vault as per the net movement, he said. Every time a purchase takes place, behind the scenes, an equivalent quantity of gold that the customer has bought, is moved to a safe and secure vault by the custodian, said Singh.
What's The Market Segment
According to Abbot, customers are mostly male and those who may not yet be using other investment options like equities. The average ticket size of purchases is about Rs 400, while conversion rate to physical gold is at just 3-4%.
To accumulate takes time and people who purchase digital gold are usually youngsters. Customers tend to be mostly males, who may not be savvy with investments and may not yet have a demat account.
Deepak Abbot, Co-Founder, Indiagold
A typical customer is 20 to 40 years of age and is digitally savvy, Singh said.
"The companies in this market are trying to tap the middle of the pyramid where they sense a bigger opportunity," Abbot said. Normally, this segment has been ignored because the cost of acquisition is high and margin is low, he explained.
Somasundaram said that the prominent channels that distribute digital gold, such as wallets, are accessed more for relatively low-ticket transactions. The number of people who make a small ticket purchase is very large. With huge increase in price of gold over the years, not everyone can afford to purchase gold with lump-sum and digital gold promotes micro savings in gold, he said.
Avnish Anand, chief operating office at CaratLane, agreed that the customer segment is dominated by 30-35-year-old male buyers. Real interest in jewellery and awareness on it, usually begins at about the age of 30, he said.
SEBI Advisory: Party Spoiler?
Amid this rising interest in digital gold, the Securities and Exchange Board of India, via an advisory on Oct. 21, cautioned that registered investment advisors should not offer to buy, sell or deal in unregulated products, including digital gold.
Undertaking such unregulated activity including dealing- advisory, distribution and execution, implementation of services in digital gold by investment advisors, is not in accordance with the SEBI regulations, it said. "...investment advisors are, hereby, advised to refrain from undertaking such unregulated activities."
Earlier, in August, SEBI had barred stock brokers from dealing in digital gold.
Unregulated products being sold by regulated players seems to have been the reason for SEBI's advisory, said Abbot. For instance, if a product is not regulated by them and a customer happens to lose money, the customer can write to SEBI, which will not have any control over the situation, Abbot said. "It can be an administrative war for them to manage."
SEBI's advisories have affected the market, Somasundaram said, particularly as this is a peak season. "The impact, however, is not large as SEBI-regulated entities are not the biggest participants in this segment."
For instance, if GooglePay, PhonePe or Paytm stop the service, the impact will be bigger, he said.
Still, concerns remain.
Harsh Roongta, founder at Fee Only Investment Advisors, said that the unregulated nature of the product warrants caution. "What's the regulatory oversight? None. It is prone to misuse," he said.
Apart from concerns around oversight of the product, Roongta argued that gold is not a great investment in its physical or digital form. Buyers have to pay 3% GST as well as making charges. Even an ingot has a making charge to it, he said.
"While it's being sold as an investment product, it's not," Abbot said. "It's a savings product."
Still Shining
Regulation, if it comes, will be good for the segment, said Abbot. "People will feel more comfortable."
In the interim, product providers are attempting to self-regulate.
The World Gold Council has published product provider and investor guidance for internet investment gold. There is, however, no compulsion to adhere to these guidelines.
Digital gold remains unregulated in most parts of the world, Somasundaram said. In India, we should see some regulations, he said.
One way or another, the expectation is that the segment will grow.
Carat Lane's Anand expects sharp growth over the coming year. As does MMTC-PAMP's Singh.
Every product goes through a life cycle, said Singh. The pandemic has established that economic volatility will remain a part of life and financialisation of gold will bring much to the table, he said.
From Pillow To Productive Asset — Can The Gold Exchange Make A Difference?
WRITTEN BY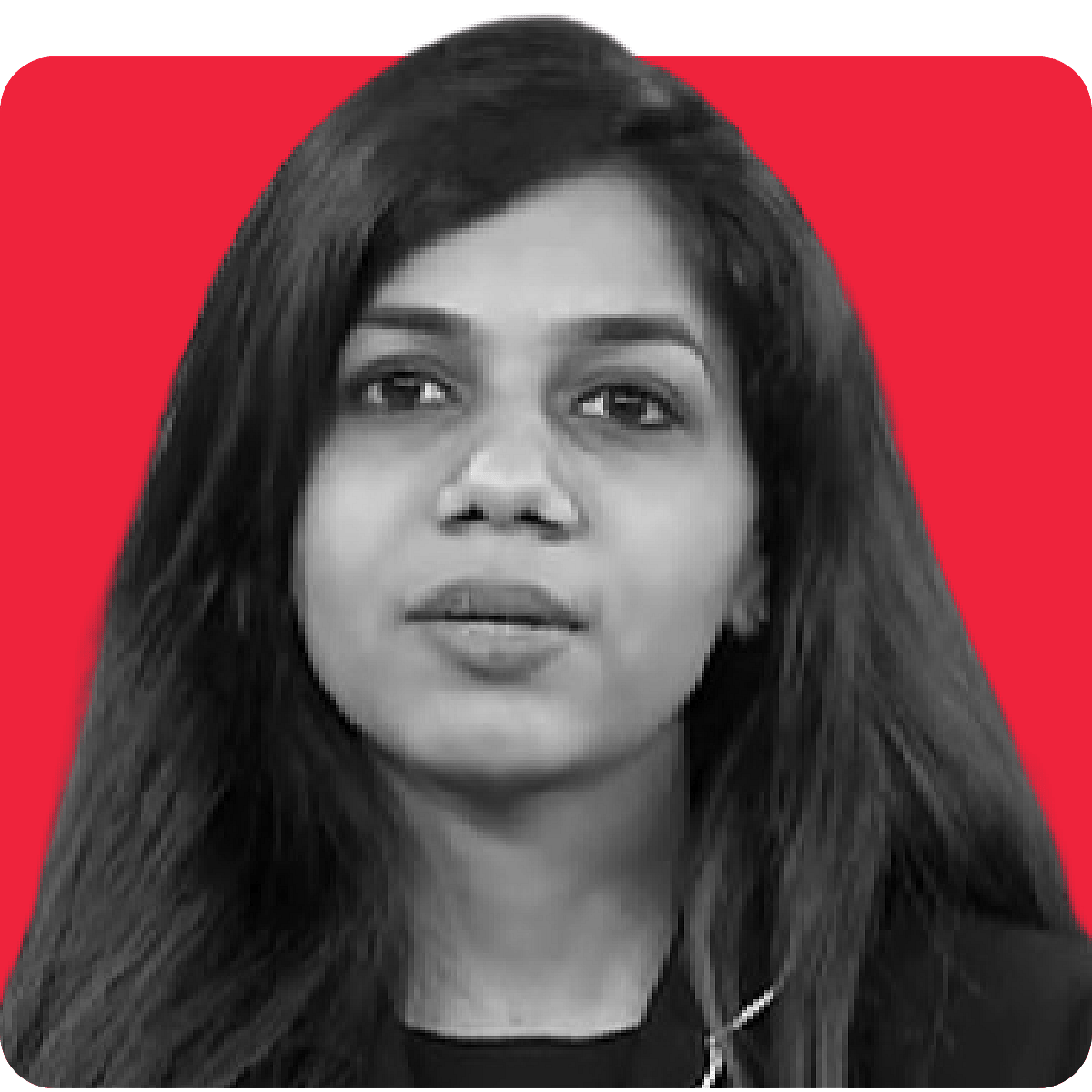 Pallavi is Associate Editor- Economy. She holds an M.Sc...more