Germany Opens Farmland to Solar Power to Quadruple Capacity
Germany Opens Farmland to Solar Power to Quadruple Capacity
(Bloomberg) -- Germany is encouraging farmers to install solar panels alongside crops in a bid to accelerate the expansion of renewable power. 
The government will support farmers in setting aside as much as 15% of their fields for solar power. The initiative could create some 200 gigawatts of additional solar capacity, compared with almost 60-GW now, the Economy Ministry said in a statement on Thursday. 
"This advances climate protection and at the same time keeps an eye on the interests of agriculture and nature conservation," Economy Minister Robert Habeck said.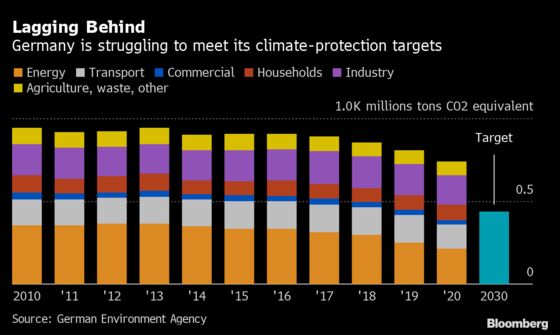 The plan will be part of a so-called Easter Package of proposals to advance Germany's goal of generating at least 80% of its power from renewable sources in less than nine years. The share was about 45% in 2020.  
Swamplands that were drained for agriculture can also be used for solar projects as long as the area is restored to help absorb carbon dioxide.