Cruise Operator Genting Hong Kong Files to Wind Up Company
(Bloomberg) -- Genting Hong Kong Ltd. has filed to wind up the company in one of the biggest stumbles by a cruise operator globally after the pandemic ravaged the industry and drove its German shipbuilding subsidiary into insolvency.
The filing with the Supreme Court of Bermuda to appoint provisional liquidators comes after the firm "exhausted all reasonable efforts" to negotiate with its creditors and stakeholders, it said in a statement to the Hong Kong stock exchange Wednesday. 
Covid-19 has wiped out travel demand and cruise operations globally were among the first to be halted at the start of the pandemic in early 2020. Travel restrictions since then have led to a string of restructurings and insolvencies in the hospitality industry. Genting Hong Kong, which has offered "seacations" amid a broader trend of cruises-to-nowhere, reported a record loss of $1.7 billion in May. The latest developments come just as Hong Kong reimposes some of its strictest virus curbs since the pandemic began.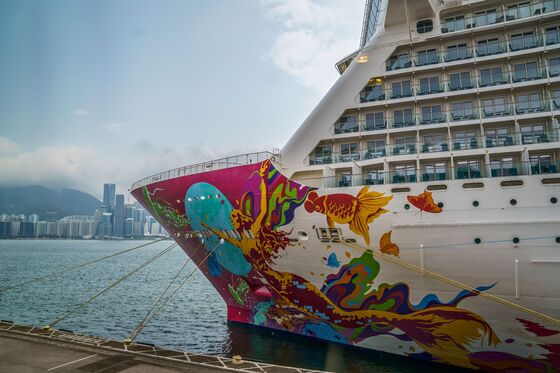 The biggest cruise operators, including Carnival Corp. and Royal Caribbean Cruises Ltd., have been able to raise enough liquidity to get through the worst of the pandemic, even if some may need additional financing. Still, a handful of smaller operators have sought bankruptcy. Spanish cruise line Pullmantur, partly owned by Royal Caribbean, filed in 2020, while Jalesh Cruises became the first operator in Asia to shut down the same year.
Genting Hong Kong's indirect wholly-owned shipbuilding subsidiary, MV Werften, filed for insolvency in a local court in Germany last week. That came after salvage talks fizzled amid a dispute between German authorities and Genting, as both parties blamed the other for MV Werften's collapse. The Hong Kong cruise firm warned investors that cross defaults amounting to $2.78 billion may follow. The company already halted payments to creditors totaling $3.4 billion in August 2020 and was in default of that amount as of Dec. 31 that year.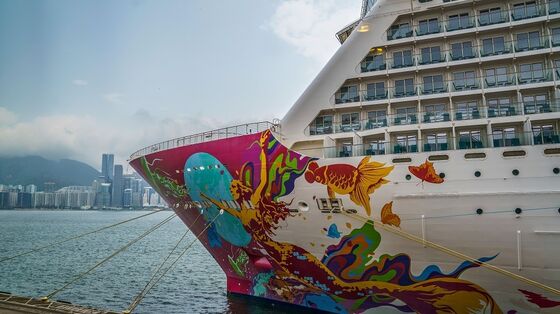 Genting Hong Kong has asked the Bermuda court to appoint Hong Kong-based Alvarez & Marsal Asia Ltd. and Bermuda-based R&H Services Ltd. as joint provisional liquidators, to negotiate a debt restructuring to allow it to continue as a going concern. 
The majority of operations by Genting Hong Kong and its subsidiaries will likely cease, though certain ones including operations of cruise lines by Dream Cruises Holding Ltd. will continue in order to preserve core assets, according to the filing.
Genting Hong Kong's shares, which slumped almost 50% this month before being halted from trading on Tuesday, will remain suspended until further notice. 
According to MV Werften's website, the shipbuilder has around 2,900 staff and over the past 75 years has delivered more than 2,500 vessels for deployment in the tourism sector, the Arctic region and the logistics and offshore marine industries from its shipyards in Wismar, Rostock and Stralsund.
Genting Hong Kong previously said that a German court had rejected an application that would have provided MV Werften with access to a $88 million lifeline. 
Some of Genting Hong Kong's biggest creditors have included banks such as BNP Paribas SA, Oversea-Chinese Banking Corp. and Credit Agricole SA and DNB Bank ASA, data compiled by Bloomberg show.
The cruise operator's woes may not have major ramifications for Genting group companies. That's because the Genting companies in Malaysia and Singapore -- Genting Bhd., Genting Singapore Ltd. and Genting Malaysia Bhd. -- have no cross shareholdings with Genting Hong Kong except for billionaire Lim Kok Thay being a common stakeholder in all four.
Lim owns a 76% stake in Genting Hong Kong, which was established in the early 1990s when the Malaysian tycoon wanted to diversify risk away from the flagship hilltop casino resort in his home country of Malaysia.