GDP Growth Drops To 7.1% In The Second Quarter As Demand Slows
GDP growth slowed in the second quarter of the year on weaker industrial activity.
After peaking in the first quarter of the current year, growth in the Indian economy moderated in the July-September period, as consumption demand slowed and the services sector displayed signs of weakness.
Gross domestic product grew by 7.1 percent in the second quarter of the financial year compared to 6.3 percent in the same quarter last year, showed data released by the Central Statistics Office on Friday. GDP grew at a stronger clip of 8.2 percent in the first quarter of the year, helped partly by a strong base effect.
In gross value added terms, the economy grew at 6.9 percent in the July-September period. This, too, was a moderation compared to the 8 percent GVA growth reported in the first quarter.
A Bloomberg poll of 46 economists had estimated GDP growth at 7.5 percent for the second quarter. GVA was estimated to grow at 7.3 percent.
Despite the slowdown, India remains the fastest growing economy, said Subhash Chandra Garg, secretary in the Government's Department of Economic Affairs. "First half GDP growth is at 7.6 percent and is quite robust and healthy. Still, the highest growth rate in the world," he said on his twitter account.
The data suggests pressure on consumption has started to emerge from weakness in rural demand and higher oil prices during the second quarter. While a recent fall in oil prices may provide some relief, a credit crunch in the third quarter could mean that consumption remains weak.
The fundamental economic story that needs to be told is that consumption behavior is usually fairly predictable. Even if there is a pressure on incomes, people try and maintain consumption. But after awhile, the pressure becomes too much and consumption tends to go down. If we are seeing the beginnings of such a slowdown, it could be persistent.
Pronab Sen, Former Chief Statistician of India
Consumption Weakens But Investment Holds Strong
The expenditure side of the GDP data reflected that weakness in consumption but continued to show strength in investment.
Private consumption expenditure grew at 7 percent after recording 8.6 percent growth in Q1.
Government expenditure rose 12.8 percent compared to 7.5 percent in the previous quarter.
Gross fixed capital formation grew at 12.4 percent compared to 10 percent in Q1.
Highlighting one possible reason for the slowdown in consumption, Soumya Kanti Ghosh, chief economist at State Bank of India said that nominal agricultural GVA growth has fallen to 2.8 percent. Nominal growth accounts for price changes and give a hint of incomes, particularly in the farm sector.
With farm prices remaining low, demand conditions in the rural economy are bound to remain weak.
For the first time since June 2017, the price deflator for the agricultural sector has turned negative. This indicates a significant level of rural distress, which is dragging down the overall growth rate.
Soumya Kanti Ghosh, Chief Economist, State Bank of India
While economists saw the continued strength in investment as a positive, they cautioned that some of this may be coming from continued government spending on infrastructure. The 12.8 percent growth in government expenditure is reflective of the fact that government spending continues to prop up the economy.
Core Growth Weakens
Data for the second quarter showed moderation of growth across agriculture, industry and services. Core GVA growth, which excludes agriculture and government-spending driven sectors, has slowed significantly to 6.6 percent from 8.6 percent last quarter, SBI's Ghosh pointed out. This, too, suggests an overall demand slowdown, he added.
Manufacturing grew at 7.4 percent in Q2 compared to 13.5 percent in Q1.
Construction grew at 7.8 percent in Q2 compared to 8.7 percent in Q1.
The mining sector contracted by 2.4 percent compared to growth of 0.1 percent in Q1.
The agriculture sector grew at 3.8 percent compared to 5.3 percent in Q1.
The financial services sector grew at 6.3 percent compared to 6.5 percent in Q1.
DK Joshi, chief economist at CRISIL said that slowdown across the services sector, which used to drive growth, is noteworthy.
The drag is coming from services. The non-services part of the economy is doing reasonably but services, which used to be the driver, have slowed. This is now the third quarter that they are showing below trend and very weak growth rates.
DK Joshi, Chief Economist, CRISIL
The weakness in services is across segments like finance and telecommunications. Financial services could be getting impacted by the strains in the banking sector, while the telecommunication sector may be hurt by the debt overhang on the balance sheets of some of these companies.
Downside Risk To Growth
For the full year, the Reserve Bank of India expects GDP growth at 7.4 percent. However, the data released today may lend itself to a downside bias to those growth expectations, said economists.
Ghosh of SBI sees GDP growth at near 7 percent for the full year. Joshi of CRISIL has a 7.4 percent full year growth target but sees downside risks to that target.
With growth moderating and inflation remaining under check, the Monetary Policy Committee is likely to keep rates unchanged when it meets next week. Most economists expect an extended pause in policy rates for now.
Watch the conversation with former advisor to the Planning Commission Pronab Sen, SBI's Chief Economic Advisor Soumya Kanti Ghosh and CRISIL's Chief Economist DK Joshi:
WRITTEN BY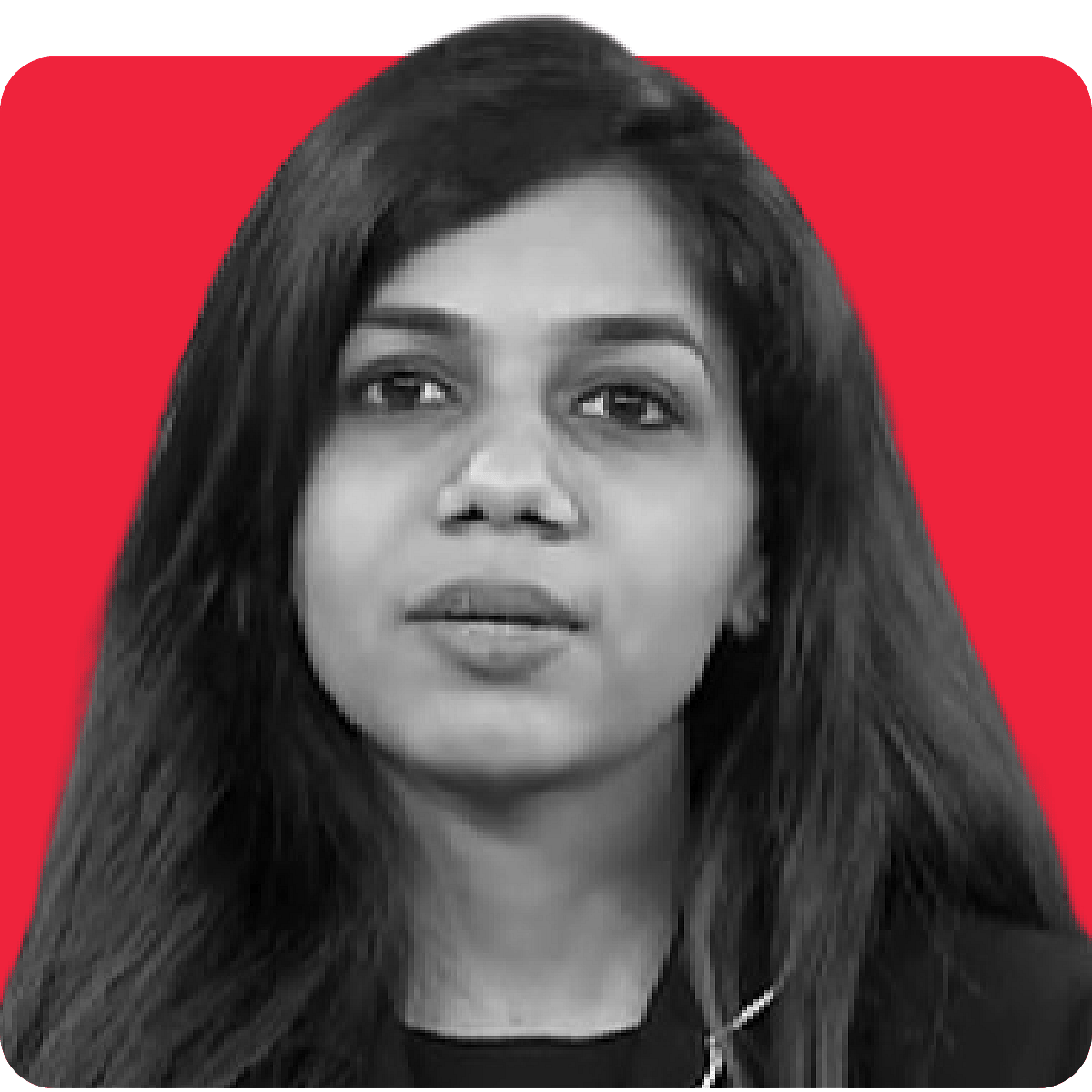 Pallavi is Associate Editor- Economy. She holds an M.Sc...more