Gas Prices to Stay High for Next Two Years, Centrica CEO Says
(Bloomberg) -- Natural gas prices are likely to remain high for the next two years, with very few options to boost supplies quickly, according to the chief executive of Britain's biggest energy supplier.
The U.K. market is exposed to global supply and demand forces, and having more domestic supply wouldn't have brought prices down significantly, said Chris O'Shea, CEO of Centrica Plc, owner of British Gas. Wholesale prices tripled last year, and millions of British consumers now face a more than 50% increase to energy bills from April.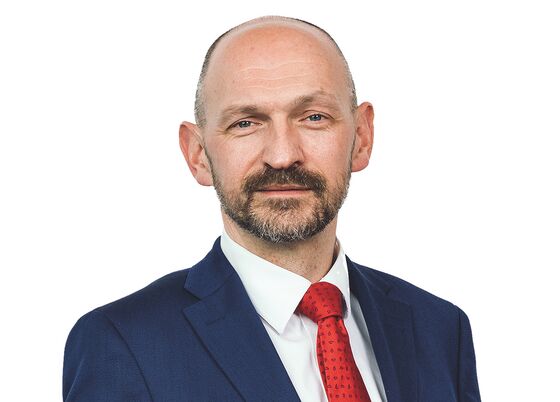 "There's no reason to think that energy prices will come down any time soon," he told BBC radio on Wednesday. "The market suggests that high gas prices will be here for the next 18 months to 2 years."
Britain has become more dependent on gas imports from places like Norway, Europe and as far afield as the U.S. and Qatar. Domestic production has been in decline for years and in 2017, Centrica opted to shut its aging Rough site, the U.K.'s gas storage biggest storage facility -- a decision that has been questioned in the current crisis and a criticism O'Shea rejects.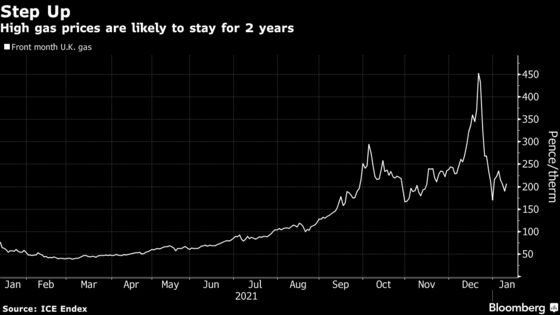 Europe Gas Stockpiles Are More Depleted Than Traders Thought
"Having more domestic supply isn't something that would have brought gas gas price down from 3 pounds a therm, as it was in December, to 50 pence a therm as it was a year ago," he said. "We're simply not in a position to simply have the U.K. as an isolated energy market."
Higher wholesale costs, which have already brought down more than 20 gas and electricity suppliers, are starting to feed into domestic bills, driving up inflation and threatening to cause a cost of living crisis. The government is in talks with energy companies to try to soften the blow for households already contending with the rising cost of everything from food to fuel. Energy regulator Ofgem is set to announce a price increase on Feb. 7.