GAM's Haywood Probe Is Said to Review Deals With Industrialist
GAM's Haywood Probe Is Said to Review Deals With Industrialist
(Bloomberg) -- Recent troubles for GAM Holding AG and one of its leading fund managers can be traced to a series of investments tied to a British industrialist, according to people familiar with the matter.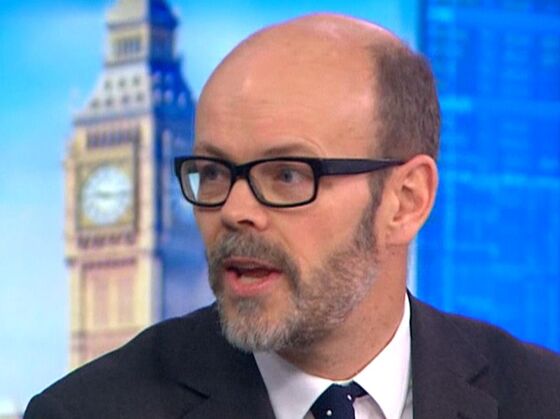 Tim Haywood's suspension six weeks ago -- which GAM said it decided upon after reviewing alleged violations of internal procedures -- partly relates to investments made in unlisted securities linked to companies controlled by Sanjeev Gupta, said the people, who asked not to be identified because an internal investigation at GAM is ongoing.
Allegations that Haywood conducted insufficient due diligence on these investments was a key issue that prompted the fund manager's suspension in July, the people said. Gupta is a British-Indian businessman, who's investing and revamping moribund steel and power plants.
Public filings reviewed by Bloomberg News show that Haywood's funds made large bets in notes tied to Gupta's GFG Alliance projects, making them one of the largest holdings. Greensill Capital, the trade-finance firm of Australian billionaire Lex Greensill, acted as a middleman between Haywood's funds and Gupta's companies, and has worked closely with GAM since 2016, the people said.
While the funds biggest holdings were in high-quality, liquid assets such as Treasuries, these more illiquid securities will be harder to sell at face value.
A spokeswoman for GAM said by email that she couldn't comment on what is in the portfolios because "this could put GAM's liquidation efforts and fund investors at a disadvantage."
She declined to comment on whether loans to GFG or Greensill Capital are related to Haywood's suspension. No investments were prohibited by any of the funds' restrictions, though the manager "may have failed to conduct or evidence sufficient due diligence on some of the investments that were made," she said, without elaborating on which investments.
GAM's board agreed to suspend the 53-year-old "when faced with a cumulative pattern of misconduct," including breaching GAM's gifts and entertainment policy and using his own personal email for work, she said. It's not clear whether the alleged policy breaches were related to the GFG investments.
Haywood declined to comment on the reasons for his suspension. Eoghan Mortell, a spokesman for Gupta's GFG, declined to comment on the notes backed by the company. GFG and Greensill are not accused of wrongdoing.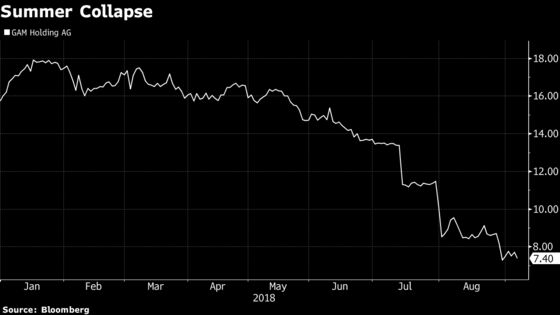 GAM's shares have dropped to a nine-year low since July, when the listed asset manager announced it had suspended Haywood, triggering redemption requests that forced it to freeze funds.
GAM is liquidating nine of Haywood's funds that managed a cumulative $7.3 billion in assets. Of the funds, three disclosed their holdings at the end of May: GAM Absolute Return Bond, GAM Absolute Bond Defender, and GAM Absolute Return Bond Plus, for a total of $4.5 billion under management.
The funds, registered in Luxembourg, at the end of May held 254 million euros ($293 million) of Liberty Industries PPA Ltd. notes, a GFG financing vehicle arranged by Greensill, according to fund filings. An additional 40 million euros were invested in Wickham SA notes, another securitization vehicle with links to GFG and arranged by Greensill, Wickham documents filed in Luxembourg show.
More of these securities were held in the Cayman Islands-based funds he managed, which don't disclose holdings and had larger holdings of illiquid investments, the people said. GAM funds also financed almost the entirety of Greensill Capital itself at the end of 2017, according to Greensill financial statements filed in Australia last month. GAM lent 300 million euros to Greensill through a vehicle called Laufer Ltd., part of which was held in the Luxembourg funds, the Greensill statements show.
The Gupta-linked bonds were the second-biggest holdings after U.S. Treasuries and the Laufer notes were among the top investments in all three Luxembourg funds in May. The Greensill statements indicate that at least some of the Laufer notes are being repaid this year.
James Doran, a representative for Greensill Capital, declined to comment on Greensill's relationship with GAM and GFG.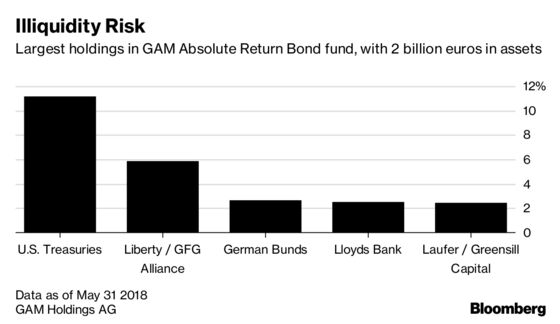 Gupta, who was born in 1971 in northern India and came to Britain as a child, attended Cambridge University in England where he turned over 1 million pounds ($1.29 million) a day selling chemical products to Nigeria, according to a Financial Times interview in 2016.
Over the past few years he's bought plants across Western Europe, India, Australia and the U.S.
His deals include buying Europe's biggest aluminum smelter in France from Rio Tinto Plc as well as steel and iron-ore assets from giants including ArcelorMittal and Tata Steel Ltd. In the process he became one of the largest clients of Greensill, which securitized his projects' future revenues in exchange for upfront loans from investors such as GAM.
--With assistance from Thomas Biesheuvel, Jack Farchy, Irene García Pérez, Nishant Kumar and Suzy Waite.
To contact the reporters on this story: Luca Casiraghi in London at lcasiraghi@bloomberg.net;Thomas Beardsworth in London at tbeardsworth@bloomberg.net
To contact the editors responsible for this story: Shelley Robinson at ssmith118@bloomberg.net, Keith Campbell