FY21 GDP: Advance Estimates See Indian Economy Contract The Most Since Independence  
India's FY21 GDP is expected to contract by 7.7% in real terms and by 4.2% in nominal terms. 
The Indian economy is expected to contract for the first time in about forty years, as a fallout of the Covid-19 pandemic and the consequent lockdown.
Real GDP is estimated to contract by 7.7% in FY21 compared to a growth of 4.2% in FY20, according to the first advance estimates released by the Central Statistics Office on Thursday, ahead of the Union budget. India's annual GDP last contracted in FY80 by 5.24%. However, this is the steepest contraction since independence, suggest figures collated from the CSO.
A Bloomberg poll of 15 economists estimated GDP to contract by 7.5% in FY21, similar to the central bank's last projection in December 2020.
Gross Value Added, which strips out indirect tax and subsidies, is expected to contract by 7.2% compared to a growth of 3.9% in the same duration.
Nominal GDP, which will be used as the base for FY21's revised estimates in the upcoming budget, is estimated to fall by 4.2% in FY21 compared to a growth of 7.2% in FY20.
In nominal terms, the Indian economy will shrink to Rs 194.8 lakh crore in FY21.
According to data released so far, GDP contracted by 23.9% in Q1FY21 and by 7.5% in Q2, averaging a contraction of 15.7% in the first half of the financial year. As such, the forecasts build in a pic-up in economic activity in the second half of the year, which is now visible in high frequency data.
Capturing Recent Pick-Up In Activity
The statistical office said that it had adjusted its methodology in arriving at the advance estimates.
"In the current pandemic led scenario, where wide fluctuations are noted in the month-wise indices with a significant drop especially in the first quarter, the usual projection techniques won't hold good. Necessary modifications were accordingly made in extrapolating the indices based on the available information," the release said, while detailing the growth rates used for various key indictors.
However, data challenges are still likely to cause sharp revisions in due course, the release cautioned. "Users should take this into consideration when interpreting the figures," it added.
The modifications made in the extrapolation process seem to have captured the impending upturn expected in the remainder of this extremely tumultuous year, said Aditi Nayar, principal economist at ICRA. The Indian economy will contract by 7.8% in FY2021 in real terms according to ICRA's estimates, with a return to mild growth in the October-December quarter.
Rahul Bajoria, chief India economist Barclays, said that assuming a smooth vaccine roll-out, the Indian economy could see further last-mile unlocking, paving the way for an upward revision to these figures. Bajoria estimates GDP to contract by 6.5% for FY21.
GDP Estimates: Key Trends
Among key sectors, government-spending supported public administration too showed a contraction.
Agriculture sector is estimated to grow by 3.4% in FY21 compared to a growth of 4% in FY20.
The mining sector growth is likely to contract by 12.4% compared to a growth of 3.1% in the previous year.
Electricity, Gas, Water Supply & other Utility Services are estimated to grow by 2.7% compared to a growth of 4.1% in FY20.
Construction is seen contracting by 12.6% compared a rise of 1.3% in the preceding year.
Trade, hotel, transport, communication is estimated to contract by 21.4% as compared to a growth of 3.6% last year.
The financial services, real estate and professional services sector is likely contract by 0.8% compared to a growth of 4.6% in the previous financial year.
The public administration segment, supported by government spending, is seen at -3.7% compared to a growth of 10%.
The GDP data, when analysed from the expenditure side, suggests a sharp tumble in private consumption and investments.
Private final consumption expenditure, reflecting consumer spending, is seen contracting by 9.5% in FY21 compared with a growth of 5.3% last year.
Growth in government final consumption expenditure is pegged at 5.8% compared to a growth of 11.8%.
Gross fixed capital formation, which reflects private investment, is estimated to contract by 14.4% in FY21 compared with a contraction of 2.8% in the previous year.
Commenting on the advance estimates, the finance ministry said that various high frequency indicators in recent months, point towards broad based nature of resurgence of economic activity. "The relatively more manageable pandemic situation in the country as compared to advanced nations has further added momentum to the economic recovery," the ministry said in its release.
India Ratings believes economic agents in the non-contact intensive sectors appear to be gradually learning to live with the virus and economic activities are adjusting swiftly to the post Covid-19 world, said Sunil Kumar Sinha, principal economist at the rating agency. Therefore, GDP growth is expected to turn positive in the fourth quarter of FY21 and FY22 GDP is likely to grow 9.6%, Sinha said.
Per Capita GDP
The recession the Indian economy found itself in the midst of, in the first half of the financial year, took a toll on the standard of living of a majority of Indians. Per capita GDP is estimated at Rs 1.43 lakh in FY21, a contraction of 5.2% in nominal terms.
On purchasing power parity basis, per capita GDP is also likely to slip below $2000 this year, a level often seen as an inflection point for economies.
Do the advance estimates meet expectations and what do they mean for the upcoming budget? Watch below:
WRITTEN BY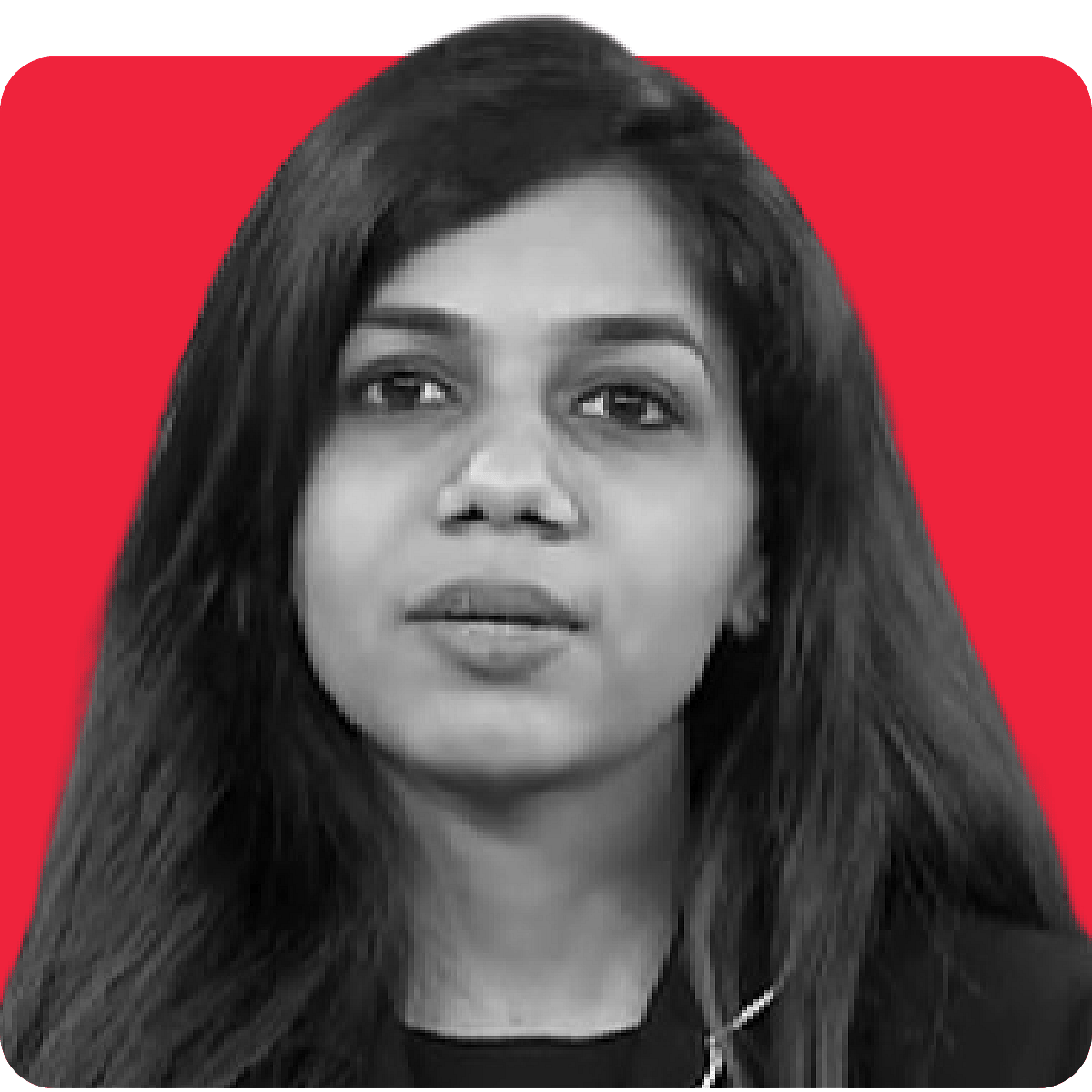 Pallavi is Associate Editor- Economy. She holds an M.Sc...more