Finance Minister Nirmala Sitharaman Says 22 Nations In Talks With India For Rupee Trade
The maturity with which Indian teams handled the G20 document at various stages makes it historic, says finance minister.
Finance Minister Nirmala Sitharaman has said that about 22 countries are negotiating and approaching India to see if bilateral trades can be held in the rupee.
"Also many of those countries are running short on dollar reserves, but yet their basic trade cannot be stopped," Sitharaman said in an exclusive interview with NDTV. "So they see Indian rupee as a stable currency."
India understands their development needs and also because Prime Minister Narendra Modi has been in touch with their leadership for bringing them onboard the development goals, the finance minister said. "And for achieving their development goals, they find it easy to talk to us about having rupee trade."
The push for trade in currencies other than the dollar has gained momentum after the U.S. and its European allies slapped sanctions on Russia for its invasion of Ukraine. India has been settling oil trade with Russia through a special rupee-rouble window.
G20 Document 'Historic'
Sitharaman said the way India hosted the G20 summit was historic, giving hope for multilateralism.
"The maturity with which Indian teams handled the G20 document at various stages makes it historic," Sitharaman said. "The team that largely consisted of women did a brilliant work."
There was a spirit of cooperation among the countries, she said. "The spirit with which we worked that gave of hope of multilateralism."
Digital Public Infrastructure
The digital technology has come as a very big tool to facilitate and enable small and medium businesses, the finance minister said.
"Digital public infrastructure like ONDC (open network for digital commerce) is something we have created and that is going to help even the smallest of small craftsmen," she said.
They can now get onto ONDC and get the entire world market to see what products they have, she said. "MSME institutions are going to benefit immensely because of the digitisation formalisation of Indian economy."
Watch the full iInterview here: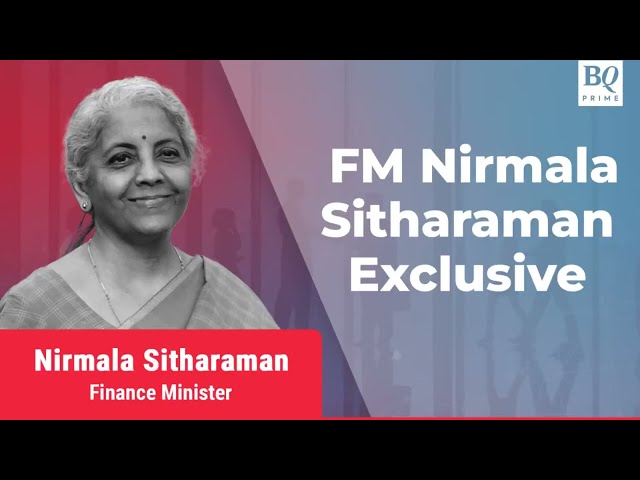 Get Your
Daily Newsletter
Get market moving news, top news & compelling perspectives
---