Fighting Environmental Degradation, One Bottle of Fancy Mezcal at a Time
(Bloomberg) -- When explorer and eco-activist David de Rothschild first encountered mezcal in a San Francisco bar 15 years ago, he fell for the smoky taste it brought to a cocktail. At the time, he was deep into building his Plastiki project, a 60-foot sustainable catamaran made with 12,500 reclaimed plastic bottles stuck together with a glue that included cashew nuts and sugar. He and his crew sailed it thousands of miles across the Pacific to raise awareness about the billions of pounds of plastic poured into the ocean each year.
On the journey, the taste of mezcal stayed in his memory.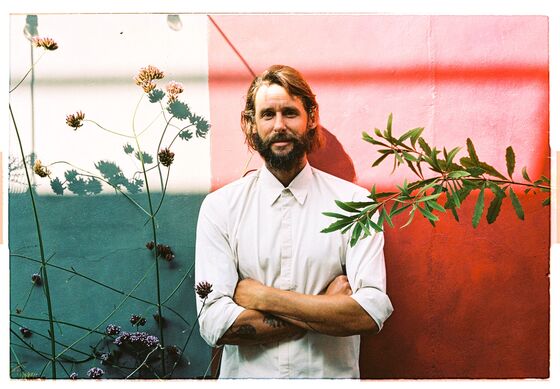 De Rothschild's first try at mezcal was in 2015. It debuted only in California as a tiny part of a now-closed wellness, clothing, and skin care company he called the Lost Explorer.
Now he's gone all in, launching three luxury (read: expensive) versions of this Mexican spirit under the Lost Explorer label, and he appears on my computer screen from London to discuss them. Though he sports a modern orange beanie, his scruffy locks and full beard give him a 19th century Gold Rush prospector look, updated with a serious explorer-style watch.
With mezcal, he's hunting a different kind of gold, a spirit that can tell a story about the issues he considers most important: sustainability, biodiversity, curiosity, community, and ultimately, saving the planet.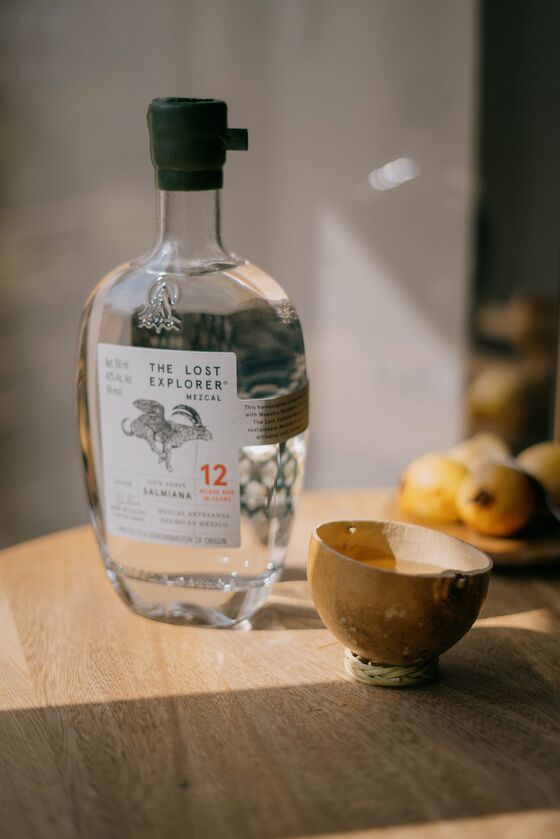 "We want our mezcal to become one of the best and most sustainable spirits in the world," he says. "We have a huge opportunity to set the table right from the very beginning." De Rothschild, heir to a vast English banking fortune as well as co-founder of the Lost Explorer with billionaire Icelandic entrepreneur Thor Bjorgolfsson, considers himself an activist first and a businessman second, he explains.
Booming global demand for mezcal threatens the entire fragile ecosystem in Oaxaca and the other eight comunities in which the spirit is produced primarily by maestro mezcaleros at very small scale palenques, or distilleries. And now such big players as Pernod Ricard, Campari, Constellation Brands, and Bacardi have moved in.
De Rothschild ticks off the enormous challenges: the overharvesting of wild agave, looting of timber, environmental deterioration through agro-chemicals, massive soil erosion, lack of waste management, exploitation of workers, and so forth.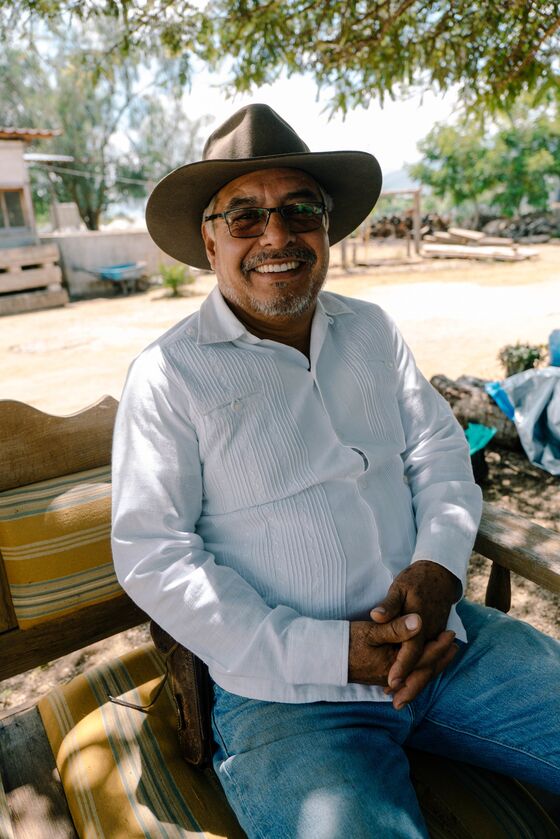 One part of trying to get it right is the company's "Lost Laboratory," part of the 3000 square meter palenque next to the home of master mezcalero Don Fortino Ramos, a partner in the company. De Rothschild calls it a "playground of the imagination, a place to experiment and ask questions. How do we make using every part of the plant possible? How do we evaluate the sustainability of the entire system? And share our solutions?"
Yes, they're conserving rainwater, powering stills with solar energy, and using reclaimed wood instead of cutting virgin forest to fuel fires to roast the agaves.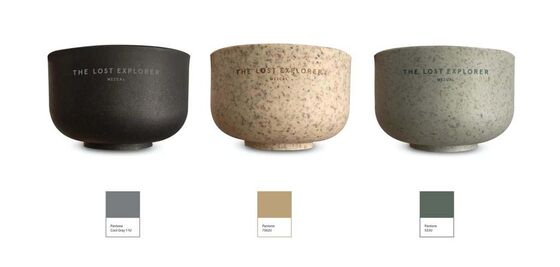 But they're also looking at trading traditional methods for more sustainable ones, such as new ovens that can cook agave without wood.
A key problem? Artisanal mezcal regulations require some traditional methods that aren't, well, sustainable.
Historically, mezcal has always relied on a donkey or horse-towed tahona (stone wheel) to crush the roasted agave. But Ramos uses a mechanical shredder to ensure living animals aren't hurt.
He turns agave waste into fertilizer. Xitlali, Ramos's daughter and a mezcalero-in-training, is also overseeing a way to upscale it. Typically, you sip mezcal from copitas, shallow cups made from red clay. Lost Explorer is partnering with another Mexican company to create them from a composite of leftover agave fibers, regular polymers, and biodegradation agents, so they'll degrade faster. These will be available from mid-June.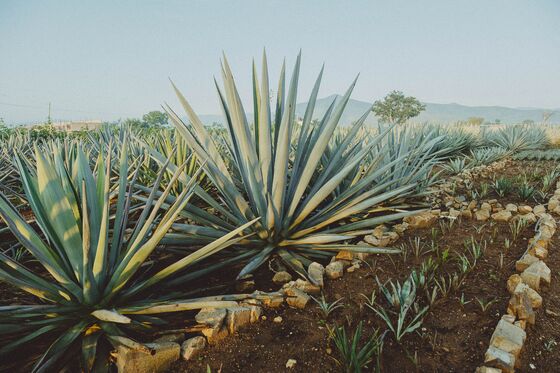 The 200 or so sub-species of agave aren't renewable crops like the barley harvested for scotch, and they take from seven to 30 years to reach maturity and form a heart. Only about 30 species, cultivated and wild, are used for mezcal, whose flavor and aromatic nuances come partly from the type of agave and partly from the terroir in which it's grown.
Some are increasingly rare, partly because you have to harvest the plants before they produce seeds, a process that uses up all the sugar needed to ferment the mezcal. The Lost Laboratory works with an agave-supplier network that's committed to biodiversity and is also planting three for every one harvested. It is germinating seedlings of genetically diverse agaves, too. "Because of our financing," says de Rothschild, "we can afford to do that to secure our continuing supply." (In addition to the co-founders and team, a small number of investors have a stake in the business.)
For many small producers, tying up land and capital while waiting years for agaves to mature isn't possible.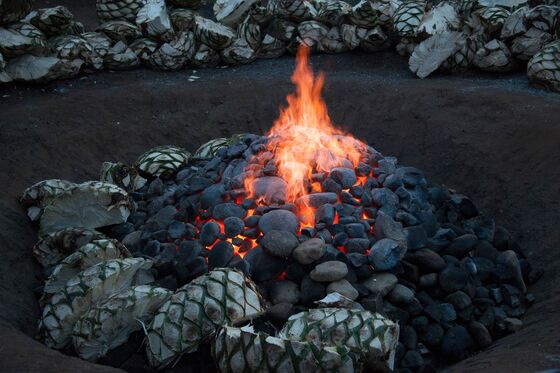 Climate change and drought are also a concern. "As there is less water and—as a result—fewer animals to spread the seeds, that will mean fewer wild agave species. This ecosystem is like a game of jenga," explains de Rothschild. "If you take out one block in the tower you've built, the whole thing collapses."
The most commonly cultivated varietal is Espadin, and the Lost Explorer's version ($85) is subtly sweet, mildly smoky, and herbaceous.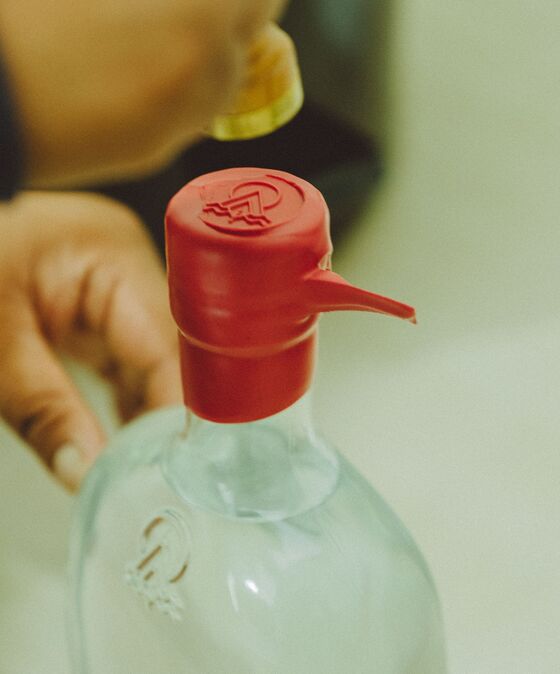 Demand is depleting rare wild agaves such as Tobala and Salmiana, which grow at high altitudes. Tobala is also tiny—it takes about eight hearts to make the same amount of mezcal as just one Espadin. The Lost Explorer's Tobala ($150) is earthy and salty, with notes of tobacco, cocoa, and leather. Salmiana ($180), harvested at 12 years, is my clear favorite. Herbaceous and citrusy, with spicy green chili aromas and flavors, it also shows a definite minerality.
Are they worth the price? Well, you're also paying for the brand's sustainability efforts.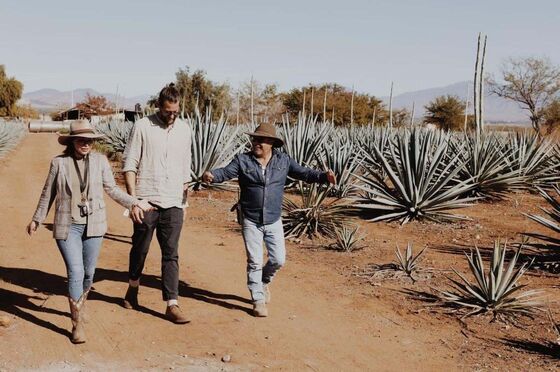 Further features include a bottle made from recycled crystal scraps at a solar-powered plant and topped with natural beeswax, and a new partnership with de Rothschild's environmental foundation, Voice for Nature.
 "Our goal is to make a great mezcal," he explains, "and do it while still celebrating the Earth. That gives us a platform to share our values and lead by example."