Experience Designers—not Travel Agents—Will Plan Your Next Trip
(Bloomberg Businessweek) -- The thing that's most broken about travel ­planning, says 35-year-old David Prior, is that in the era of social media, it's too easy to see the film before reading the book. "Too many people are concerned with recreating the shots that other people have taken—rather than putting themselves in an original story."
In September the former contributing international editor at Condé Nast Traveler opened a new breed of travel agency, Prior LLC. As he says, the company is "less concerned with the existing benchmarks of luxury—status, thread counts, infinity pools—and more about ­extracting the essence of a place."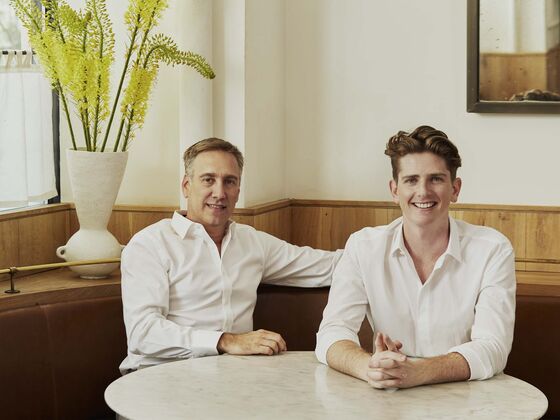 The concept is half bespoke travel agency, half modern-day Explorers Club. Members ­hoping to join Prior submit applications online and are chosen for their like-minded cultural curiosity; they pay an annual fee of $2,500 (which is applied as a travel credit) and gain access to unlimited travel-planning services and a slate of members-­only events. The personality test ensures that clients are on the same page as Prior's consultants in terms of taste, and adds an element of camaraderie to group voyages.
These shared excursions are more exciting than they sound: The agency likes to arrange what it calls "nomadic clubhouses," exclusive takeovers of some of the world's hottest new places to stay, jam-packed with activities that channel the destination. The first one took place in October at Heckfield Place, a 400-acre Georgian mansion-turned-hotel in the English countryside that featured food by London star chef Skye Gyngell. Hot off the property's long-awaited opening, the trip included hikes led by an a­rborist, classes on making tea ­pastries, and jaunts to forage for chestnuts to roast on a fire. Up-and-coming Australian chef James Henry made a ­special appearance.
The next one, in Emilia-Romagna, Italy, will include the first buyout of Casa Maria Luigia, a new countryside inn by chef Massimo Bottura and his wife, Lara Gilmore, who run Osteria Francescana, often called the best restaurant in the world. The three-day itinerary in April will include aperitivos inside a historic opera house, a private tour of a Parmesan dairy, and countryside drives in vintage Italian cars. (The cost: $8,500 per person.) It's not for everyone, but for its early members—who include the founders of a globally recognized Italian fashion house, big-name tech entrepreneurs, and a handful of prominent Wall Streeters—it's luxury done right.
"As travelers, we over-program ourselves too often. We know what we're going to do before we get there," says Gilmore, explaining why she chose to collaborate with the company for her hotel's grand opening. "This is about creating serendipitous opportunities to have adventures."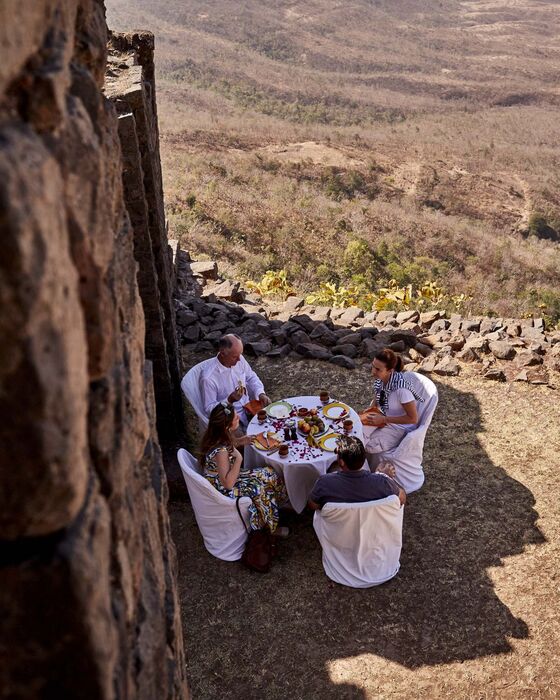 The focus on authenticity is hardly unique to Prior's company. According to Skift Research, the analytics arm of travel industry news site Skift, the value of the global tour and activities market hovers at about $150 billion a year. And every player, from Marriott to Expedia to TripAdvisor, is looking for its slice of that very large pie.
Matthew Upchurch, chief executive officer of Virtuoso Ltd., a luxury travel agent consortium, says the focus on activities has transformed the role of the travel specialist. "They used to be human translators of an archaic language that was required to book airfare, making them all about the ­transaction—like stockbrokers," he says. "Now they're more like financial planners, looking at the experiences you want to collect in the near-to-long term and helping you realize them."
Prior separates himself from the pack—there are 17,500 individual advisers associated with Virtuoso alone—through attention to detail. Almost any luxury travel agent worth his or her salt can close down the Louvre for a private viewing (at a steep cost, of course). The extravagances unique to his company are fully custom-built, such as the time he restyled a three-star inn in the soulful Indian town of Varanasi as a bohemian oasis fit for celebrities.
On the same trip, Prior arranged for thousands of candles to be floated down a river after a sunset tour of an abandoned fort in Maheshwar and sent guests shopping for custom saris before a dress-up dinner party in a maharajah's palace. (This was his inaugural journey, attended by such taste­makers as chef Alice Waters and photographer Andrea Gentl.) The company's offerings—built from scratch—are much more exclusive than the fare most travel agents have on their laundry lists.
But Prior's talent is in making the ­mundane mesmerizing; the most-talked-about item on the India itinerary was a visit to a modest second-­floor luncheonette in Mumbai, which serves the city's best thali platters—a sort of all-you-can-eat sampler.
"There's a lot of skepticism about the traditional travel agent model," Prior says. The landscape there can be full of people working on commissions and aiming for freebies. "For us, it's all about trust, collaboration, and a willingness to dream."
To contact the editor responsible for this story: Chris Rovzar at crovzar@bloomberg.net