Ethiopia Expects to Hold Delayed Elections Within Next Year
(Bloomberg) -- Ethiopia expects to hold general elections within the next year after a vote scheduled for August was postponed because of the coronavirus pandemic.
"I personally believe there will be elections in the year 2013," Abiy said on state television on Wednesday. Ethiopia, with its own 13-month calendar that is about seven years behind the Gregorian calendar, celebrates the start of 2013 on Friday.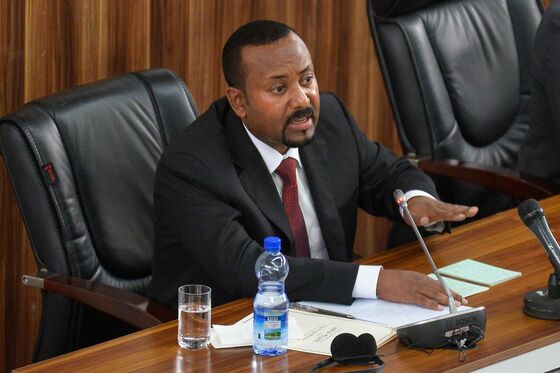 The ballot will be a test of reforms unleashed by Prime Minister Abiy Ahmed, who has been opening up the country's once tightly regulated political space since coming to power in April 2018. His unbanning of opposition and rebel groups has stoked political fragmentation and long-suppressed rivalries among ethnic communities.
The 44-year-old premier has also pledged to open up state-owned industries, from telecommunications to energy, to increased foreign investment in one of Africa's fastest-growing economies.
Abiy announced the new timeline for the election on the day that the nation's Tigray region held its own parliamentary vote, defying a ban by the federal government.
Ethiopia became one of the first African nations to postpone elections because of the coronavirus pandemic when it delayed the ballot in March. Lawmakers voted to extend the government's mandate until elections are held, from the previous Oct 10 deadline.
Authorities have had time to learn about the virus, and a vaccine will probably be available to protect people during the election, Abiy said, adding relevant institutions will make a final decision on a schedule.