Escalating Outbreak Heaps Pressure on World Health Watchdog
Escalating Outbreak Heaps Pressure on World Health Watchdog
(Bloomberg) -- Pressure is rising on global health officials debating whether to sound an international alarm as the spread of the new coronavirus in countries outside China adds to a soaring case count.
After the World Health Organization stopped short of declaring a worldwide emergency last week, the rising toll of illness and deaths may push it to take action, and even recommend restrictions on trade and travel aimed at curbing spread of the illness.
The WHO has held off because of "fear that it will result in airlines not flying to China and different governments panicking about visas and exacerbating xenophobia," said Devi Sridhar, a professor of global public health at the University of Edinburgh in Scotland. "But we're kind of seeing all that anyway."
Described as an "insidious" infection because some cases stem from people who don't appear to be sick, the coronavirus has surfaced in more than a dozen countries in a matter of weeks, infecting more than 6,000 people, most of them in China. While deaths are comparatively low at 132, reports that the virus has spread within Japan, Germany and Vietnam are raising concerns about a global pandemic.
"Of course, people are concerned," Mike Ryan, the executive director of the WHO's health emergencies program, said at a press conference in Geneva on Wednesday. "In a crisis, it's very easy to say something must be done. We must decide what needs to be done and we must get on and do it. We have to base our actions on imperfect evidence."
WHO's Emergency Committee will meet again on Thursday to review the situation. The panel was split last week on whether to declare a public health emergency of international concern, or PHEIC. In announcing their decision, the committee cited China's quick action and open communication as well as the rights of sovereign nations to oversee local disturbances.
Since then, cases have skyrocketed. The WHO's director general traveled to Beijing where he met with President Xi Jinping on Tuesday.
For now, 99% of cases and all deaths have occurred within China, Tedros Adhanom Ghebreyesus, the director general, said at the Geneva briefing. He praised the government's efforts to limit the contagion and said there had been only "signs of a few cases of human-to-human transmission outside China."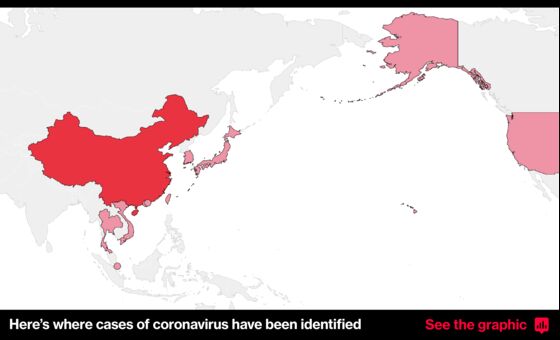 It's "imperative" that the committee review its decision on whether to declare an emergency, according to Richard Horton, editor in chief of the Lancet medical journal.
"The needle is moving towards the affirmative," he said on Twitter.
International health regulations define a PHEIC as an extraordinary event posing "a public health risk to other states through the international spread of disease and to potentially require a coordinated international response."
The coronavirus epidemic "clearly fits the definition," according to Rebecca Katz, professor and director of the Center for Global Health Science and Security at Georgetown University. The declaration would allow countries to take a coordinated approach to fighting the virus, with WHO at the helm, and motivate governments to take effective measures, she said.
Decisions on a PHEIC always involve politics, according to the University of Edinburgh's Sridhar. West African countries hit by the largest Ebola virus outbreak on record discouraged a declaration, mainly because of concern about economic consequences, she said.
Yet companies and governments are taking their own steps to minimize the impact on the public, employees and economies. The U.S. Centers for Disease Control and Prevention recommended against non-essential travel to China, while carriers including United Airlines Holdings Inc., British Airways Plc and Cathay Pacific Airways Ltd. cut flights to the country's mainland. Almost 9% of flights scheduled to or from China were scrapped between Jan. 23 and Jan. 27, according to research from Cirium, which analyzes air travel.
A WHO declaration would put the weight of the international community behind restrictions and link them to health benchmarks, Sridhar said. It would also send a clear message to the public that the epidemic is serious, said Michael Osterholm, director of the Center for Infectious Disease Research and Policy at the University of Minnesota.
"It's like when a trusted adviser says buy or sell," he said. "I think we want to send a message to the world that it's really important."
To contact the reporter on this story: John Lauerman in London at jlauerman@bloomberg.net
To contact the editors responsible for this story: Eric Pfanner at epfanner1@bloomberg.net, Marthe Fourcade, James Paton
Get Your
Daily Newsletter
Get market moving news, top news & compelling perspectives
---