Cheap Energy Just Shut Down a Nuclear Reactor 
The latest victim of the global slump in energy prices is an old Swedish nuclear reactor that will stay offline until at least the end of summer.
Electricity prices in the Nordic market were plunging even before the coronavirus began to cripple economies and hurt demand worldwide. That's because of the build-up of a huge surplus of future supply in the form of water in the reservoirs and snow-pack in the mountains.
Vattenfall AB's 44-year-old Ringhals-1 facility will be switched off until at least the end of September, the operator said in a statement with the Nord Pool exchange. It was already down for maintenance since March 13. The Swedish utility plans to shut the reactor permanently by the end of December. Other reactors in the Nordic region's biggest economy has been running at reduced capacity this year because of the price rout.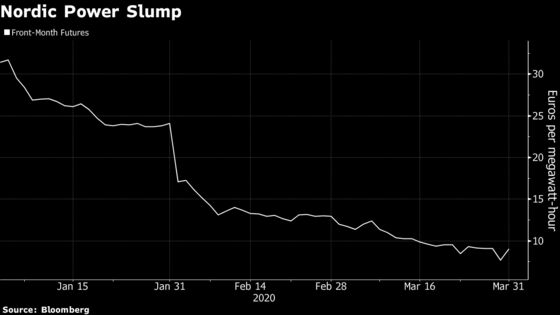 "With current market prices, the start of operation will be postponed till after summer," said the operator of the plant, which produces 15% of all the electricity used in Sweden.
Based on the low power prices, Christian Holtz, an analyst at Sweco Energy AB in Stockholm, said that "it's more likely that Ringhals-1 has now produced its last megawatt-hour than that it resumes production in the autumn."
But Arne Bergvik, head of analysis at utility Jamtkraft AB, said that he expects the reactor to return in November and run until it is permanently decommissioned by the end of December. There are no additional costs savings to be made from not operating, he said.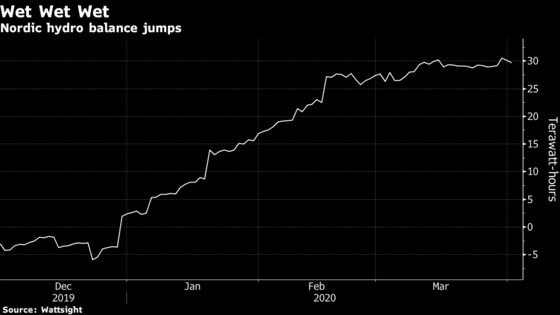 As European prices slump, weighed down by lower demand and the slide in fuel and carbon costs, more plants will struggle to make enough profit. In the U.K., margins at some gas-fired plants could drop as much as 30% year-on-year if demand recovers slowly, according to Aurora Energy Research.