Dealmaking in April Drops to Lowest Point Since 2004
(Bloomberg) -- April was the worst month for deals globally since 2004, with a smaller volume announced even than during the financial crisis.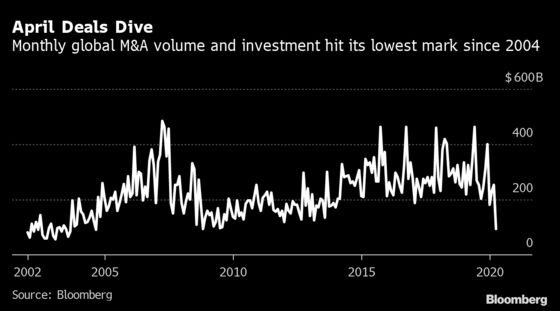 Mergers, acquisitions and related investments totaled $93.54 billion for the month, according to data compiled by Bloomberg. That was barely a third of the total from March when the coronavirus pandemic took hold, and the worst month since September 2004, the data show.
M&A volumes have been hammered by market turmoil stemming from the pandemic, with dealmakers hustling to adapt to new conditions for getting transactions done.