Daimler Says Sustainable Batteries Will Be a Marathon Struggle
(Bloomberg) -- Daimler AG sees responsibly-sourced battery raw materials remaining a critical challenge in the long run as the industry relies on nations with checkered working and environmental conditions. 
Key ingredients like cobalt and lithium will be the most difficult to stay on top of owing to multiple production steps and origin countries often with poor human-rights records, said Renata Jungo Bruengger, Daimler's management board member for integrity and legal affairs. The world's biggest luxury carmaker aims to go electric-only by 2030 where possible, kicking off a wave of demand for battery inputs alongside other automakers.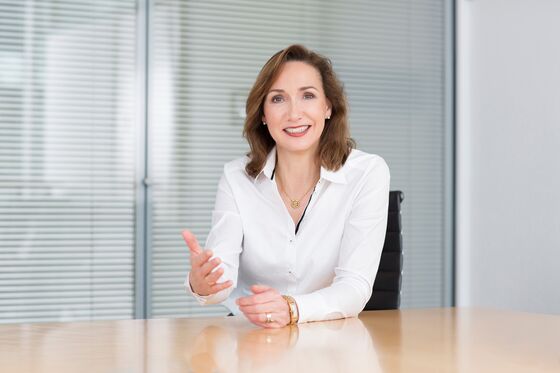 "Cobalt, lithium, nickel, rare earths, those will remain the problematic cases," Jungo Bruengger said in an interview. "You've got long supply lines in parts and countries with significant challenges."
Carmakers are pouring billions into remodeling factories and new lineups of electric cars, with access to sufficient and sustainably sourced raw materials a key worry. Tesla Inc. this year struck a nickel deal with BHP Group, while Volkswagen AG and Stellantis NV as well as cathode-maker Umicore SA have signed supply agreements with Vulcan Energy Resources Ltd. The Australian miner plans to produce lithium from a geothermal resource in Germany's Black Forest.
At Daimler, pressure is building from consumers scrutinizing a switch to battery-powered cars and capital markets alike. Investors are now grilling the company in-depth, bringing along specialists to discuss supply chains and human rights, said Jungo Bruengger.
Investing that's guided by environmental, social and governance rules has morphed from a niche theory to a $35 trillion market. While ballooning, with investors of all stripes jumping on the bandwagon amid pressure from clients, shareholders and regulators, the market is battling allegations of greenwashing and lax rules. 
Bloomberg Intelligence estimates that the total ESG market is on track to exceed $50 trillion by 2025. 
"Capital markets more and more look at a company's ESG strategy and with us, especially at the process of transformation," Jungo Bruengger said. "If you talk to investors they have this approach: either it's a sustainable business or out of business."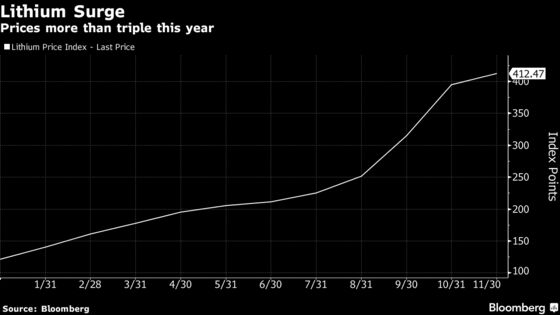 Daimler has some 60,000 direct suppliers alone, so the company is taking a risk-based approach to scrutinize the most important chains. While third party-service providers audit suppliers, if needed, the carmaker is ready to dispatch its own troops.
In rare cases, the company has cut ties with suppliers, though it tries to keep the relationship going and use its leverage to turn things around. Companies tend to turn up again in the supply chain, said Jungo Bruengger, and discussions with human-rights groups suggest this strategy prompts much bigger changes. 
In case of cobalt, where some 60% of global supply is sourced from Democratic Republic of Congo, a country with a troubling record of child labor, the Mercedes-Benz maker works with certified mines and commissions audits of suppliers. Yet staying on top of supply webs is complex as they split into as many as seven sub-segments. 
Daimler in 2015 unified existing measures on human rights into a process dubbed the Human Rights Respect System. Jungo Bruengger says while her company was first in the car industry to devise such a strategy, it's difficult to measure progress. Daimler has singled out 24 raw materials that pose the most risks and plans to make their supply fully transparent by 2028, reaching an early goal of 30% this year.  
"We only want to put cars on the market with material produced free of human-rights violations -- that's not a sprint, it's a marathon," she said.