Billionaire Novogratz Invests in Cryptocurrency Firm Bitfury
Billionaire Novogratz Invests in Cryptocurrency Firm Bitfury
(Bloomberg) -- Cryptocurrency venture Bitfury raised $80 million from investors including the merchant bank founded by billionaire ex-Goldman Sachs Group Inc. partner Mike Novogratz.
The private placement was led by Korelya Capital, a European investor backed by Korea's Naver Group, according to a statement from Bitfury. Other participants include Novogratz's Galaxy Digital and Europe-based firms Jabre, Lian Group and Armat Group. Bitfury was valued at more than $1 billion in the deal, according to people familiar with the matter.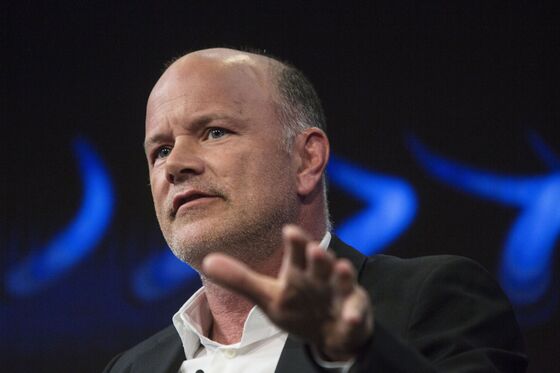 Bitfury, founded in 2011 and now based in London, sells gear used to mine cryptocurrencies and develops blockchain technology for clients including the Ukrainian government. Antoine Dresch, managing partner at Korelya, asserted in the statement that Bitfury has become the largest western blockchain "unicorn," or firm valued at more than $1 billion.
"We see a lot of demand from companies and public institutions to put their services or products in the blockchain -- especially in emerging markets, where administrative systems can be very inefficient," Bitfury Chief Executive Officer Valery Vavilov said in an interview. He declined to comment on the company's valuation.
Earlier funding rounds raised more than $100 million for Bitfury. Bloomberg, citing people familiar with the matter, reported last month that the company is considering an initial public offering in Amsterdam, Hong Kong or London. If it conducts the IPO in the next two years, Bitfury will seek a valuation of $3 billion to $5 billion.
--With assistance from Natalie Obiko Pearson.
To contact the reporters on this story: Ruben Munsterman in Amsterdam at rmunsterman1@bloomberg.net;Ruth David in London at rdavid9@bloomberg.net
To contact the editors responsible for this story: Daniel Hauck at dhauck1@bloomberg.net, Keith Campbell, Andrew Blackman