CPI Inflation At Eight-Month High In February
Retail inflation rose to the highest since June 2021.
Retail inflation rose to the highest in eight months.
Consumer Price Index inflation stood at 6.07% in February—the highest since June 2021—against 6.01% in the preceding month, according to data released by the Ministry of Statistics and Programme Implementation on Monday. Month-on-month, it rose 0.24% in February.
A Bloomberg poll of 37 economists had estimated inflation at 6%.
Inflation in food and beverages rose to 5.93% from 5.58% in January. Core inflation, which excludes volatile food and energy, was flat at 6.18% in February 2022, according to Bloomberg.
Inflation in February hit the upper end of the Monetary Policy Committee's target range of 4(+/-2)% for the second month in a row. Inflation is seen rising for the next few months but easing thereafter. The Reserve Bank of India, at its last policy review in February, projected inflation at 5.7% in the fourth quarter of the current financial year. From there on, it was seen easing to about 5% in first and second quarters and to 4% in the third quarter.
Since then, Russia's invasion of Ukraine has pushed up prices across commodities. The RBI will review its growth and inflation forecasts at its April meet, said deputy governor Michael Patra at an event on March 11.
February CPI inflation stayed around the upper bound of the central bank's target range for the second consecutive month, with food inflation underpinned by higher protein costs, Radhika Rao, economist at DBS Bank, said. Fuel inflation eased in year-on-year terms but rose sequentially.
The impact of geopolitical risks, via imported inflation, will percolate through in the coming months, said Rao, referring to a pending revision in local fuel prices.
The latest inflation reading does not take into account the impact of the geopolitical conflict between Russia and Ukraine and the incremental effect of crude oil beyond $100 per barrel, said Suman Chowdhury, chief analytical officer at Acuité Ratings. For FY23, CPI inflation is likely at 5% compared to 4.5% from RBI, he said.
Inflation Internals
Inflation in oils and fats was at 16.4% in February compared with 18.7% in January.

Vegetable prices rose 6.13% compared with an increase of 5.19% in the previous month.

Pulses inflation was flat at 3.02% in February.

Clothing and footwear inflation was at 8.86% compared with 8.7% a month ago.

Housing inflation stood at 3.6% compared with 3.5% the previous month.

Fuel and light inflation stood at 8.7% against 9.3% in January.
Food And Beverage Inflation
Food and beverage inflation rose to 5.9% in February —the highest in fifteen months. On a sequential basis, prices eased by 0.12% in February.
Food and beverages inflation rose to a 15-month high despite a sequential moderation in food prices driven by egg, vegetables, pulses and sugar, said Aditi Nayar, chief economist at ICRA. While healthy reservoir levels and a rise in rabi production of several crops are enthusing, the rising prices of edible oils are likely to pose a challenge going ahead, she added.
WRITTEN BY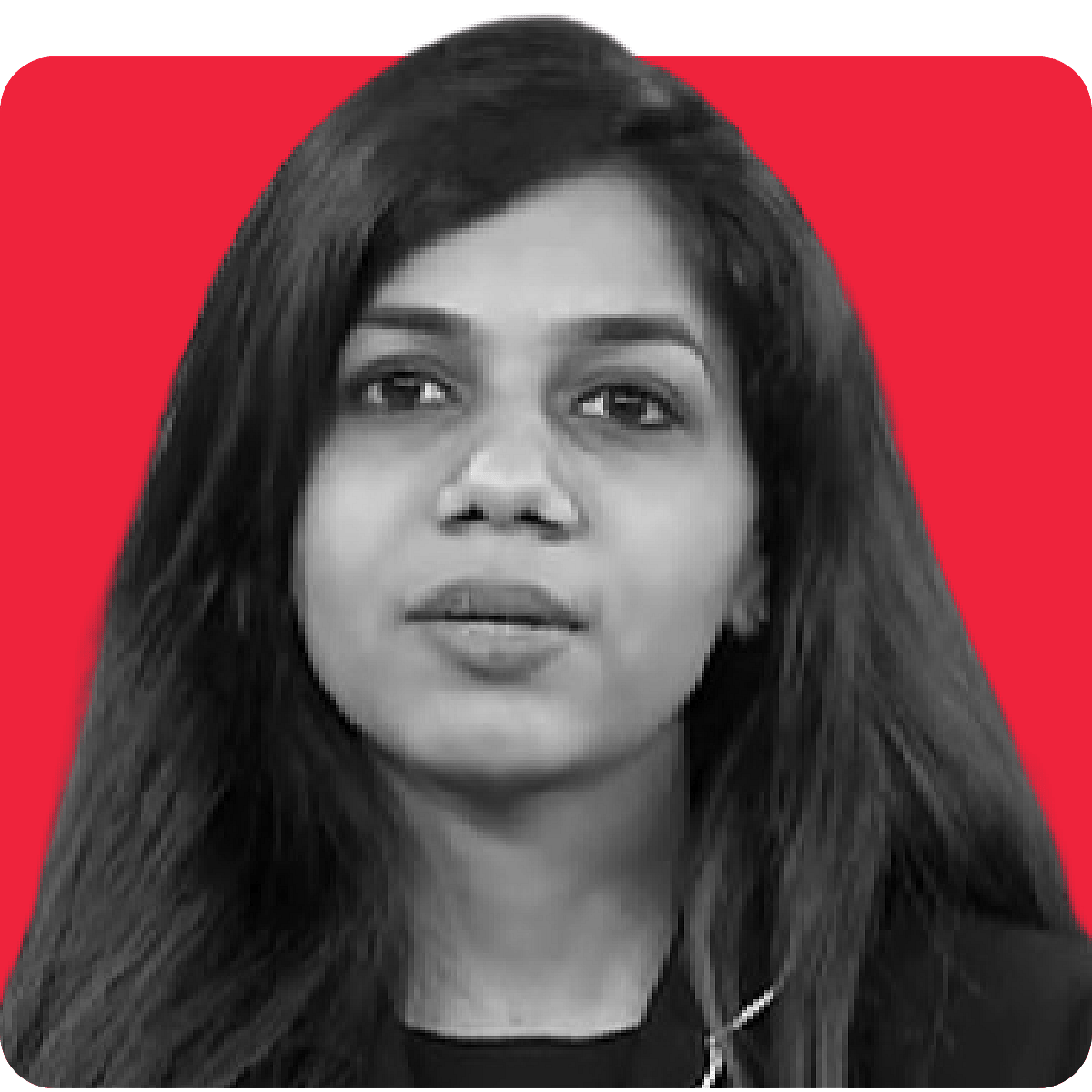 Pallavi is Associate Editor- Economy. She holds an M.Sc...more