Orban Allies Seek to Grab Control Over Budapest Airport
(Bloomberg) -- Hungarian Prime Minister Viktor Orban has been open about his desire to oust the foreign owners from Budapest Airport Zrt., which was one of the world's fastest-growing mid-size hubs before the pandemic.
Now that the coronavirus pandemic has curbed airport valuations, his allies including partially state-owned refiner Mol Nyrt. have submitted an unsolicited offer for the international hub, according to two people familiar with preliminary discussions.
A Hungarian consortium, which includes Mol, mandated Daniel Jellinek, the owner of a local real estate development Indotek that did business with Orban's family this year, to submit an offer, one person with direct knowledge of the approach said. No details about the amount offered nor on Orban's exact role in the process were disclosed.
"Indotek Group is conducting business negotiations with mostly market investors, primarily Hungarian and in a smaller part from the U.S., to purchase Budapest Airport as part of a consortium," Jellinek said in a statement sent by email, confirming information from the two people. He declined to elaborate.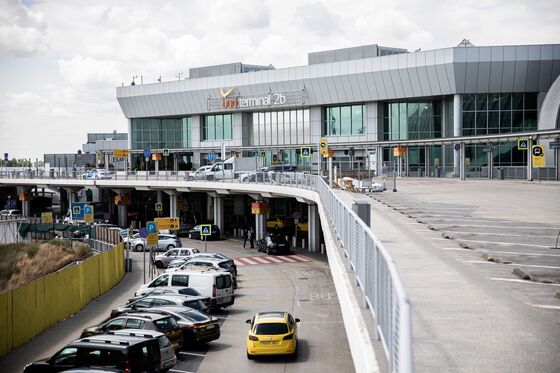 The airport's three owners -- GIC, Singapore's sovereign wealth fund, a Canadian pension fund and AviAlliance, an airport management company which in turn is owned by another Canadian fund -- have no current plans to sell the airport.
Orban has been keen to buy out foreign stakeholders from companies he deems "strategic" as he's done in the energy and media sectors. He had an eye on the airport back when the hub's privatization started in 2005. As an opposition politician at the time, he said he would work to reverse the sale.
With the advent of low-cost travel, Hungary became more popular for its spas, culture and nightlife. The airport's revenue rose 43% in the past three years to 331 million euros ($389 million) in 2019.
The pandemic has curbed operations and the airport is expecting a 90% drop in passenger traffic through year-end.
The slump may create an opportunity for Orban, who's fostered a new business elite that's closely aligned to him and his family. Last year, the government estimated the airport's value at 3 billion euros before the pandemic hit.
The consortium bidding for Budapest Airport is represented by Jellinek, who this year bought the stake of Orban's son-in-law, Istvan Tiborcz, in a listed real estate company. Jellinek said the consortium had no political affiliation.
"The consortium organized by Indotek Group is made up of professionals who in no way have connection to politics," he said in the statement.
The government has already ventured into the airport industry this year, when it acquired a 90% stake of the airport near Sarmellek that caters to mostly German and Russian tourists coming to the nearby spa town of Heviz.
The government didn't respond to emailed questions about potential investments in airports nor its role in the approach. Mol wouldn't comment on the Budapest airport bid. Neither did GIC, and Caisse de Depot et Placement du Quebec, two of the airport's owners.
AviAlliance, the Germany-based company that co-owns the airport, said by email that it's a "long-term oriented private airport investor and manager. We believe in the economic potential and long-term growth of our investment."
The government has a 5% stake in Mol, Hungary's second-largest listed company by market capitalization, after it transferred 20% of the refiner to pro-government university endowments this year.
Run by Orban's close ally, Mol is diversifying its revenue away from oil but has never publicized its interest in acquiring airports.