An $85 Billion Airline Rescue May Only Prolong the Pain
The International Air Transport Association has suggested that the recovery will be a tortuous one. 
11 May 2020, 11:08 AM IST
(Bloomberg) -- Governments have devoted more than $85 billion to propping up airlines after the coronavirus pandemic wiped out travel demand and grounded jetliner fleets. But with job cuts racking up, a debate is raging over whether opening the spigot will do more than merely delay the inevitable.
Global air traffic may only get back to 50% to 60% of usual levels by year-end, leading the International Air Transport Association to suggest the recovery will be a tortuous one. Given the financial impact and safety measures likely to be required, it could be three years before the industry sees a sustainable revival, according to Delta Air Lines Inc. Chief Executive Officer Ed Bastian. Billionaire Warren Buffett, who had been the industry's most prominent investor, isn't waiting around. His Berkshire Hathaway Inc. exited its stakes in Delta and the three other big U.S. airlines.
Tension is also mounting over whether the cash windfall will interrupt a necessary thinning out of the sector by propping up weaker airlines, many state-owned or former flag carriers, while their leaner rivals rely on their own resources. Some otherwise-unviable routes would be lost without aid, along with jet orders that would help satisfy the carbon-reduction goals of state backers.
Ryanair Holdings Plc CEO Michael O'Leary has challenged the notion of state aid as inherently unfair and detrimental to pricing power for those carriers still standing on their own feet. British Airways owner IAG SA has accessed government-guaranteed loans in the U.K. and in Spain. Still, airlines that are unwilling or unable to reform shouldn't get "free money'' from the government, says CEO Willie Walsh.
Here's a guide to who is borrowing what, where the jobs ax has fallen, and what airline bosses are saying about a recovery.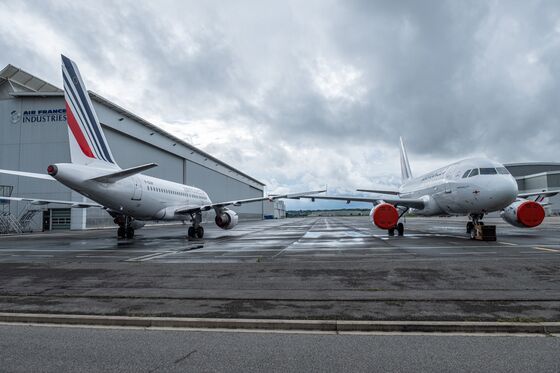 State Aid: Set to get as much as 11 billion euros ($12 billion) from the French and Dutch governments.
Jobs: KLM plans to cut up to 2,000 posts and has taken advantage of furlough programs. Air France is discussing layoffs with unions.
Recovery: Air France-KLM warned demand for air travel will take several years to recover.
Share Price: Down 58% this year.
State Aid: The airline is being nationalized, with the government set to take full control in June. Has already had more than  2.1 billion euros since entering administration in 2017.
Jobs: Alitalia and its unions agreed on a temporary layoff plan for 6,622 workers through the end of October.
Recovery: Italy's industry minister was upbeat last month, saying the virus means Alitalia will now be in the same spot as other airlines.
State Aid: The biggest U.S. carrier has secured $5.8 billion dedicated to payroll support and is negotiating terms for a separate $4.75 billion federal loan.
Jobs: About 39,000 workers have voluntarily taken time off, reduced hours or early retirement. American is evaluating whether it will have to lay off any of its nearly 130,000 workers.
Recovery: CEO Doug Parker says he expects air travel demand to be "suppressed for quite some time."
Share Price: Down 65%.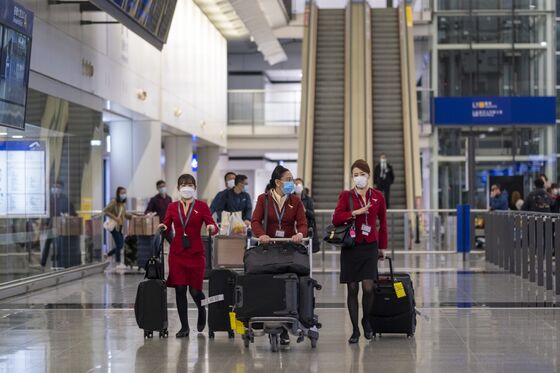 State Aid: No bailout, though Hong Kong granted a package worth HK$2.6 billion ($340 million) to the aviation industry including waivers on airport charges and other fees.
Jobs: A leave program  scheduled to run through June 30 may be extended by four weeks, with a potential pay cut for pilots as the company considers a restructuring that would consolidate airline brands, according to South China Morning Post.
Recovery: CEO  Augustus Tang has said the timeline for a revival in demand "remains impossible to predict."
Share Price: Down 21% this year.
State Aid: No bailouts have been announced for  China Southern Airlines Co.,  China Eastern Airlines Corp. and  Air China Ltd., though the carriers posted a collective $2 billion loss for first quarter.
Jobs: Again, no cuts publicly announced.
Recovery: Chinese carriers have acknowledged the disruption to travel, while stopping short of issuing dire forecasts.
Share Price: Air China is down 35% this year, China Southern down 34% and China Eastern down 33%.
State Aid: Atlanta-based Delta will receive $5.4 billion in U.S. payroll aid. It's also applying for a $4.6 billion federal loan, but has until September to decide whether to take it.
Jobs: More than a third of Delta's workforce, or 37,000 people, have taken unpaid leave ranging from 30 days to one year.
Recovery: In his warning that a recovery may take three years, Bastian has said it will depend on customers "feeling safe, both physically and financially, to begin to travel at scale."
Share Price: Delta shares are down 61% for the year.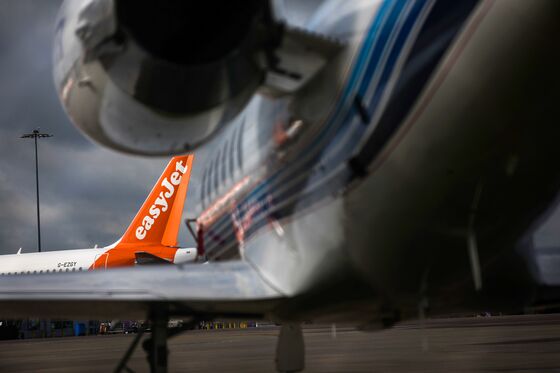 State Aid: The governments of Germany, Switzerland, Austria and Belgium are together looking at a rescue worth more than 10 billion euros. Germany may take a stake of up to 25% plus one share.
Jobs: The group says it may need to shrink the workforce by 10,000 to survive the crisis.
Recovery: CEO  Carsten Spohr says a return to normal may take until  2023.
Share Price: Down 53% this year.
State Aid: Has raised 600 million pounds ($750 million) through the U.K. government's Covid Corporate Finance Facility.
Jobs: Flights grounded with staff furloughed; no news yet on actual job losses.
Recovery: CEO  Johan Lundgren said the fleet won't recover to pre-crisis levels until until 2022.
Share Price: Down 63% this year.
State Aid: Dubai has said it will provide financial support for Emirates. No bailout announced for Abu Dhabi-based Etihad
Jobs: Salaries have been cut at Emirates but carrier says posts won't go, whereas Etihad has warned it "can't avoid" job cuts.
Recovery: Demand won't return to former levels until 2023, Emirates President Tim Clark and Etihad CEO Tony Douglas said in a joint statement.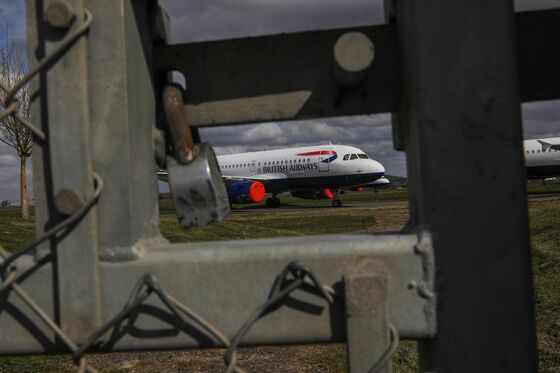 State Aid: Secured 1.1 billion euros in Spanish government-backed  loans for its Iberia and Vueling arms, and 300 million pounds of U.K.-backed loans, for a total of about $1.56 billion. 
Jobs: BA  plans to eliminate as many as 12,000 jobs, having furloughed 22,000 staff. The BBC reported that the carrier is also considering closing its secondary hub at London Gatwick airport.
Recovery: Passenger numbers are unlikely to regain 2019 levels until 2023 at the earliest, CEO Willie Walsh said.
Share Price: Down 70% this year.
State Aid: Norwegian won creditor and shareholder support for a restructuring that converts $1 billion of debt into stock, unlocking the bulk of a 3 billion-krone ($290 million) package in government loan guarantees. Rival SAS has agreed 3 billion kronor ($300 million) in guarantees from Sweden and Denmark and $146 million from Norway.
Jobs: SAS is eliminating 5,000 jobs, or 40% of the workforce. Norwegian has placed pilot and cabin-crew companies in Denmark and Sweden into bankruptcy protection, affecting about 1,500 pilots and more than 3,000 cabin crew.
Recovery: Norwegian reckons most of its fleet will remain grounded for the next year and doesn't expect a full recovery until 2022. SAS says it's preparing for what may be years of sluggish demand.
Share Price: Norwegian Air has slumped 88% so far this year. SAS is down 43%.
State Aid: No bailout.
Jobs: Has furloughed most of its 30,000-strong workforce.
Recovery: Sees the impact of the virus extending into fiscal 2021, but may benefit from reduced competition after rival Virgin Australia entered administration after being refused a state loan.
Share Price: Down 52% this year.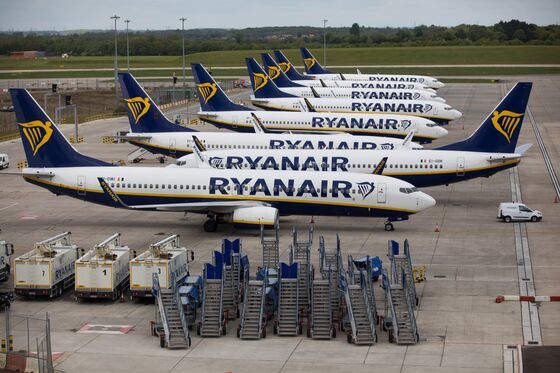 State Aid: Europe's biggest discount airline hasn't sought state support and says no other carrier should get it either. It's suing the European Union in an attempt to topple Sweden's airline rescue and plans other lawsuits.
Jobs: The Irish company is cutting 3,000 posts or 15% of the total workforce.
Recovery: CEO Michael O'Leary says the market may remain flat for as long as 18 months.
Share Price: Down 35% this year, the least among Europe's top six airlines.
State Aid: Government-owned  Temasek Holdings Pte., the carrier's biggest shareholder, has backed a plan to raise about S$8.8 billion ($6.2 billion) by issuing new stock.
Jobs: Measures include compulsory unpaid leave for pilots on varying days every month. In all, about 10,000 employees will be affected.
Recovery: Says it's unclear when normal operations will resume.
Share Price: Down 31% this year.
State Aid: The discounter is receiving $3.2 billion in federal aid for payroll support. It will apply for an additional $2.8 billion U.S. loan but won't decide until the fall whether to use it.
Jobs: About 10,000 workers have taken voluntary leave or partial-pay options. Southwest is considering options for longer-term time away and early retirement.
Recovery: CEO  Gary Kelly sees business travel taking five or more years to claw its way back. The airline plans to resume flights from a handful of U.S. cities to destinations in Mexico, Cuba, Jamaica and the Bahamas on June 7. Most other international travel is suspended through Oct. 30.
Share Price: Down 50% this year, the best performance among the five largest U.S. carriers.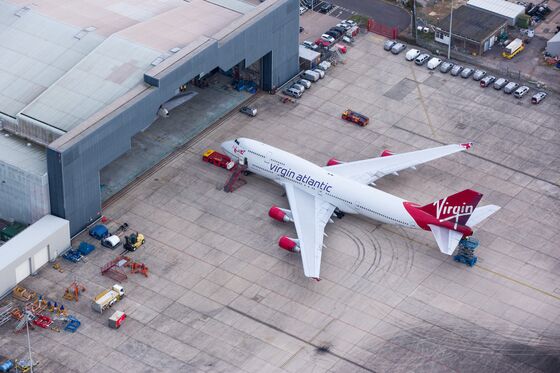 State Aid: Expects to get $5 billion in U.S. grants and low-interest loans, and has applied to borrow up to $4.5 billion from the U.S. Treasury.
Jobs:  United will cut at least 30% of its managerial and administrative jobs when government restrictions lift in October as the carrier braces for a prolonged travel slump. About 4,500 pilots are being shifted to different, mainly smaller aircraft, with lower pay in a fleet reshuffle. Thousands more staff risk job cuts once federal payroll support runs out on Sept. 30.
Recovery: Planning for the possibility of zero revenue in 2021. Unsure when demand will return.
Share Price: Down 71% this year, the worst performance among major U.S. carriers.
State Aid: Seeking to attract investors needed to qualify for requested state-backed loans of about 500 million pounds. The U.K. has told Virgin it needs to do more to raise cash privately and from within the Virgin Group. The airline has hired advisers in case it needs to restructure. A pre-packaged administration would save the airline but wipe out the current holdings of its owners, founder Richard Branson and Delta Air Lines.  
Jobs: The airline will eliminate 3,150 jobs, or a third of the workforce, and shutter its hub at London Gatwick. A deal with staff to take unpaid leave stoked a backlash against billionaire Branson.
Recovery: CEO Shai Weiss said the slump in demand could last three years. The airline is largely dependent on the North Atlantic travel market.
Share Price: Closely held.
Get Your
Daily Newsletter
Get market moving news, top news & compelling perspectives
---