Coming Soon! An Uber For Farm Drones.
BloombergQuint explores the making of India's agri drone economy.
On a sultry April afternoon, a pick-up truck carrying a metal-edged blue box, like the ones used to ferry audio equipment, stops by Adesh Jain's farm. As curious passersby and children crowd around, a drone with a tank attached is taken out. Within minutes, the machine is buzzing over Jain's 114-acre field, showering the moong crop with a mix of yield-boosters, an insecticide and water.
This is the second time Jain, who also cultivates wheat and paddy, has hired Skylane Dronetech Pvt. to spray his farmland in Rohda Deori village of Udaipura, Madhya Pradesh, some 800 kilometres south of New Delhi. He was impressed the first time.
The drone used 30% less chemical than the manual boom sprayer and covered an acre in 8-10 minutes compared with the manual average of an hour. But there is one caveat. The cost, he said, is too high.
"Rs 500 per acre is a big amount. Without drones, I spend only about Rs 200-250 per acre," he told BloombergQuint. "If the cost is brought down to those levels, I can seriously consider getting all my crops sprayed by drones."
Jain's experience shows early interest among Indian farmers to adopt drones. Yet, concern over costs is turning out to be a hurdle. More so because, unlike Jain, 86.2% of the nation's crop growers own less than five acres each, according to the 2015-16 agriculture census. For them, service charges are still prohibitive.
The government hopes that will change soon. Prime Minister Narendra Modi is leading the push to drive adoption. Two months ago, he virtually flagged off fertiliser-spraying drones across 100 locations. "Innovative technology will empower our farmers and make agriculture more profitable," he had tweeted with a video of drones operated by Garuda Aerospace Pvt.
The government's Drone Policy of August 2021 aims at improving viability by reducing necessary clearances and fees. In September, a scheme offering production-linked incentives worth Rs 120 crore was notified to boost local manufacturing.
In December, the Department of Agriculture and Farmers Welfare released standard operating procedures to use drones for spraying pesticides and nutrients.
Farmers are willing to give it a try.
In Kiloda, Shajapur, about 375 km west of Jain's village in Madhya Pradesh, Praveen Belawat said drones make more sense for raida or the mustard crop that grows up to seven-foot tall as farm workers struggle to sprinkle pesticides.
Barring logistical issues like the size of the tank, Belawat, owner of a 14-acre farm, was satisfied with the results. Still, he won't go for it again anytime soon.
"The trial cost of Rs 500 per acre is too expensive," he said. "My relative in Bhopal pays Rs 300 per acre, which I can still afford."
The gap emerges as drone providers spend more in taking their machines to the hinterland. Closer to cities, they are available for a lot less.
Creating A Drone-Sharing Economy 
When a new technology enters the fray, it is expensive, according to Smit Shah, president of the Drone Federation of India. Like in the past, the government has stepped in to subsidise it, he said.
The government offers up to 100% subsidy on drones worth Rs 10 lakh or below to organisations such as the Indian Council of Agricultural Research institutes, Farm Machinery Training and Testing Institutes, Krishi Vigyan Kendra extension centres, and state agricultural universities.
"For mass proliferation, drones have to be provided as a service, not a product," Shah said. Since private firms won't get subsidies, he said the onus is on government or farmer-led organisations to "lead the charge".
Private companies including Garuda Aerospace Pvt., Gurugram-based IoTech World Avigation Pvt., Paras Defence and Space Ltd.'s aerospace arm and Indore-based Skylane are already building a service-based model.
Agnishwar Jayaprakash, founder and CEO at Garuda, calls it an Uber for farm drones.
The objective is to ensure one 'microentrepreneur' or hiring contractor affiliated to one of the service providers is available in every village.
Such hiring centres need not be exclusive to one company, just like a driver can ride for Ola and Uber both, he said. "We will provide them enough reasons to be loyal, not exclusive, through consistent orders and better after-sales services," he said.
"This model is working better in Punjab, Haryana and northern parts, where the cost is a lot cheaper for spraying than the south." Garuda has a target of manufacturing one lakh drones in two years, and will apply for production-linked incentives.
IoTech World, which has a drone manufacturing plant with a capacity of 100 units a day, conducted its first such Uber-like pilot in 2019 in Karnal. They have more than 20 such hiring centres across the country that provide agribot or farm drone services. Skylane is one of them.
Deepak Bhardwaj, CEO at IoTech, said they cater to large farmers and corporations with their Rs 7.5-9.5 lakh drone. It now plans to create a product for marginal farmers.
"We are developing an aggregator platform on which all our customers can offer their services and the large database of farmers we have, can access these offerings via a mobile application," he said. It's under trial and Bhardwaj hopes to launch it soon.
Such platforms can help improve drone reach at palatable costs to farmers.
Jayaprakash also does not see farmers as being averse to paying. If they are offered advisory services and data is explained to them in their language, they warm up to technology. "Just giving a hard drive isn't enough."
Offering services directly to farmers won't work as it's not their job to get other farmers together to rent a drone for Rs 10,000 a day, he said. Garuda has tied up with farmer associations and state-run institutions.
Existing costs, however, aren't a deal-breaker for everyone.
Navrang Singh's farm is in the middle of a special economic zone and close to universities in Greater Noida, Uttar Pradesh—less than 100 km from New Delhi. Wheat has turned golden and is ready for harvest.
He got a request from Vflyx India, a Bengaluru-based drone service provider, for a pilot. "WhatsApp pe video dekhe hain drones ke. Dekhne mein toh zyada nahi samajh aaya. (Saw videos on WhatApp but couldn't understand much)."
Singh agreed for a demo to spray plain water. And he was pleased with the results. The drones solve the problem of farm workers walking through the fields and long pipes needed to spray. About 10% of the output is destroyed because of that, he said. "If I factor that in, drones are viable for me. I don't mind paying Rs 500 per acre."
It's useful for paddy farmers for similar reasons. When rice is completely immersed in the water, workers spraying the crop invariably damage it because they can't see it.
Drone services, however, are not available everywhere across India. P Chinna Rao from Odisha's Gajapati district, told BloombergQuint over the phone that he heard about drones in Modi's 'Mann Ki Baat' programme. Rao, who has a six-acre farm, and two others wanted to try them out. But the nearest Krishi Vigyan Kendra couldn't arrange it.
That's where existing network of companies offering farm services and products can come handy. According to Prayas Saxena, founder of Skylane, local firms can help drive the transition.
Skylane has tied up with Maheshwari Traders, a fertiliser trading firm in Udaipura, Madhya Pradesh to educate farmers. From powdered fertilisers to granules to liquid, such firms have helped farmers move to the latest technology at every step, Saxena said.
Jain said younger farmers are more receptive to technology and drones have potential. "If the costs are fixed, we will see widespread adoption."
Watch how farmers are warming up to drones:
WRITTEN BY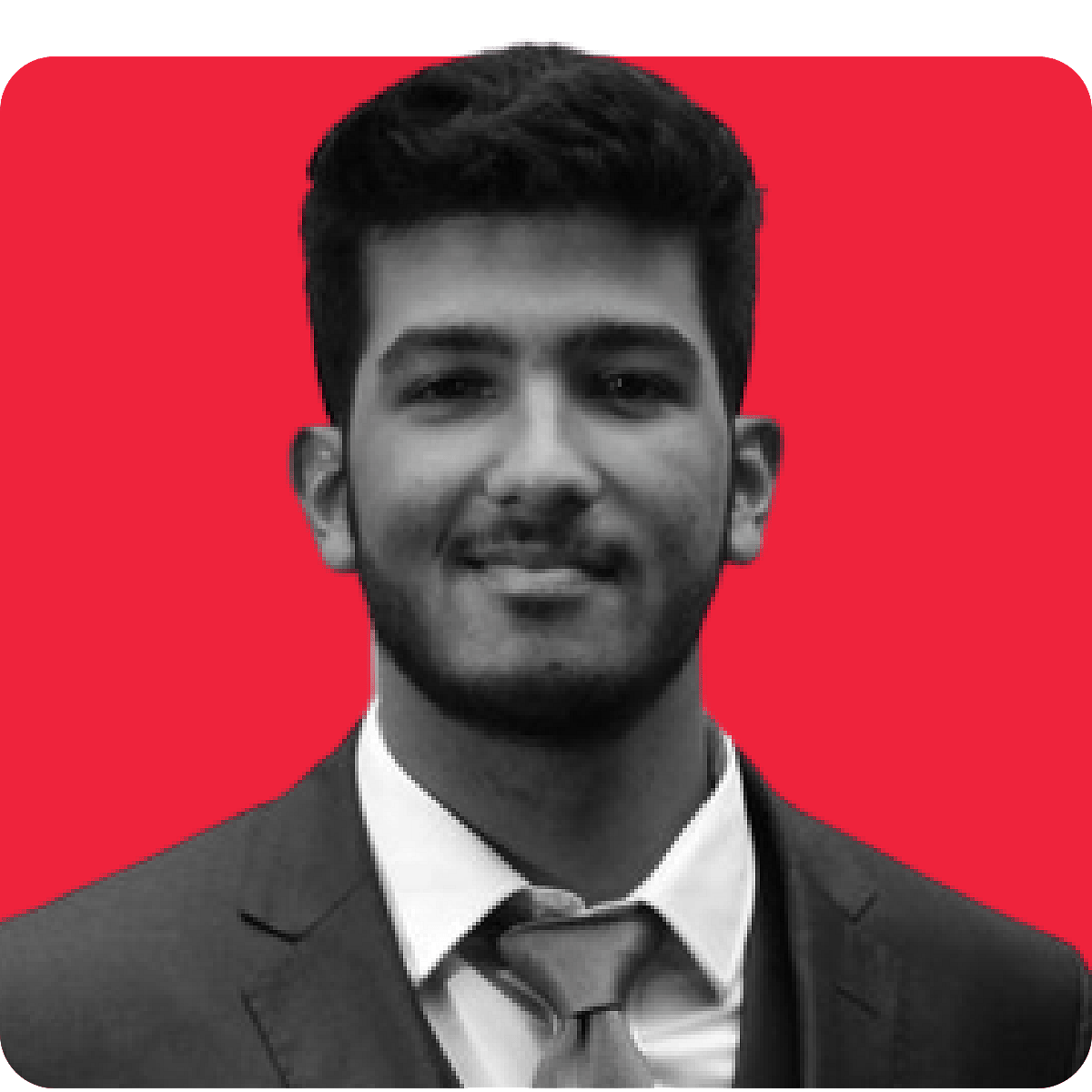 Rishabh covers markets and business news for BQ Prime. ...more