Coinbase Risks Losing Users After Buying a Firm With Spyware Ties
Coinbase Risks Losing Users After Buying a Firm With Spyware Ties
(Bloomberg) -- Coinbase, one of the best-known U.S. cryptocurrency exchanges, is facing a backlash after purchasing a company whose executives have been tied to an Italian firm accused of selling spyware to repressive governments.
Coinbase announced the purchase of Neutrino on Feb. 19 and soon faced a pushback from some of its users and the larger, libertarian-leaning crypto community. According to its website, Neutrino's chief executive officer is Giancarlo Russo, the chief research officer is Marco Valleri and Alberto Ornaghi serves as chief technical officer. All were members of Hacking Team, according to an article in BreakerMag.
Hacking Team sold spyware to countries including Kazakhstan, Azerbaijan, Oman, Saudi Arabia, Uzbekistan, Bahrain, Ethiopia, Nigeria and Sudan, and to the U.S. Federal Bureau of Investigation and Drug Enforcement Administration, according to Motherboard. In 2013, Reporters Without Borders called Hacking Team one of five corporate enemies of the internet.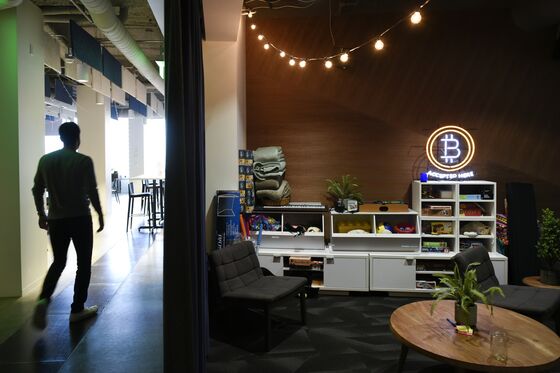 Some critics circulated the hashtag #DeleteCoinbase on Twitter to highlight the role Hacking Team software played in tracking and harassing journalists and dissidents. Rachael Horwitz, a spokeswoman for San Francisco-based Coinbase, didn't respond to emails and phone calls seeking comment.
Soups Ranjan, director of data science and risk at Coinbase, left the company in January, which may have prompted the Neutrino purchase, said Tim Swanson, director of research at tech advisory firm Post Oak Labs.
"With the departure of its head of data science, Coinbase needed to beef up its analytics team and also assuage concerns that it was not in compliance with various legal and regulatory requirements," Swanson said. "It is unclear how Neutrino stood out from other service providers, but from a PR standpoint, it likely didn't help itself."
The firm's software "allows its government and law enforcement clients to secretly install 'implants' on remote machines that can steal private emails, record Skype calls, and even monitor targets through their computer's webcam," according to Motherboard.
"They certainly have a sordid past," Tony Arcieri, a software engineer and co-founder of Iqulusion, a blockchain infrastructure provider, said. "I lost a lot of respect for them because of it" he said on the Coinbase purchase.
To contact the reporter on this story: Matthew Leising in Los Angeles at mleising@bloomberg.net
To contact the editors responsible for this story: Michael J. Moore at mmoore55@bloomberg.net, ;Jeremy Herron at jherron8@bloomberg.net, Dave Liedtka, Andrew Dunn