On the Trail of a Deadly Disease That Cuts Down Farmworkers in Their Prime
CKDu first came to light for its impact on sugar cane workers in Nicaragua, where it killed at least 20,000 in the past decade,
(Bloomberg Businessweek) -- The tropical sun was beating down on Homestead, a city on the southern tip of Florida, when Valerie Mac, a nurse-scientist and occupational health specialist from Emory University, pulled her van into the driveway of a small vegetable farm. Its owner, Isidoro Quezada, walked out to greet her, his arms caked with dirt and his face streaked with sweat and grime.
Mac and her two research assistants followed Quezada into his home, where they sat him down to take his blood pressure, heart rate, and temperature and instructed him to provide a urine sample. They also drew his blood, placing the vial in a portable analysis machine. "We process it," Mac says, "pretty much like you would do in a hospital or a lab, and then we put it on dry ice right away to preserve it and get it back to the school to analyze it."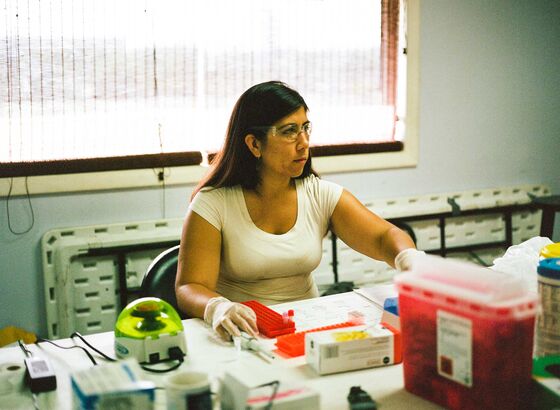 But on this particular day in August, with the mercury pushing past 90F, the machine kept overheating. The irony was not lost on Mac and her crew, who were in South Florida gathering data for a study about the way extreme heat conditions affect the bodies of agricultural workers. More specifically, they're looking for signs of stress on the kidneys, which can lead to a disease called chronic kidney disease of unknown origin, or CKDu.
As its name indicates, the causes of CKDu are poorly understood. What's not in question is that it's deadly. Symptoms—including vomiting, exhaustion, and weight loss—often don't appear until the disease is well advanced, by which time damage to the kidneys cannot be reversed. Without access to dialysis or a kidney transplant, there's little hope of survival.
CKDu first gained international recognition for its impact on sugar cane workers in Nicaragua, where it's killed at least 20,000 young men in the past decade, according to experts who describe it as an epidemic. The disease has also cropped up in other developing countries, including Brazil, Egypt, India, Qatar, and Sri Lanka, predominantly among those such as field hands and construction workers who perform strenuous work outdoors. There's no data on the number of cases worldwide.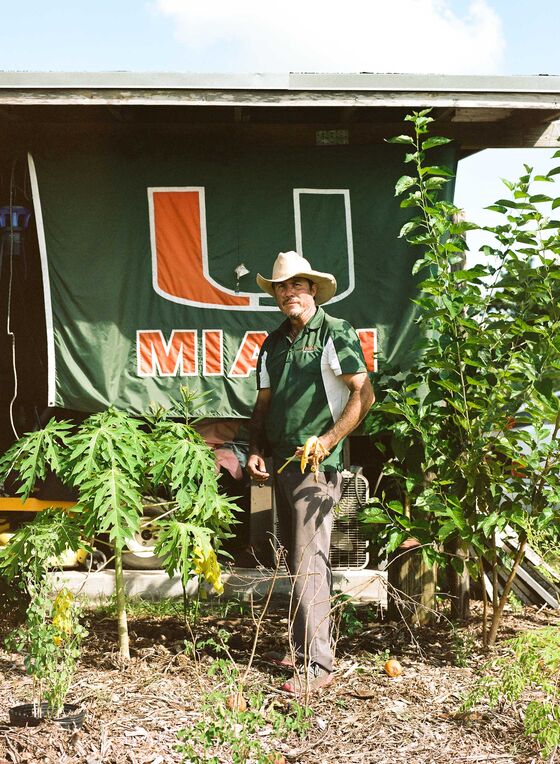 Because it primarily afflicts poor people in poor countries, research around CKDu has been spotty. It's well known that diabetes and high blood pressure can lead to chronic kidney disease, which affects 14 percent of the U.S. population. In contrast, there's a dizzying number of hypotheses about what causes CKDu, including heat, dehydration, and exposure to pesticides or other toxins; there may also be a genetic component, according to some scientists.
Some hospitals in the U.S. are reporting a sharp increase in patients whose symptoms are consistent with the disease, which may lend new impetus to the search for answers.
At the University of Miami's Miller School of Medicine, Dr. Alessia Fornoni says the number of CKDu diagnoses has doubled since she became chief of the nephrology department two years ago.
"These patients show up with a picture that is very unique," says Dr. David Sheikh-Hamad, a nephrologist affiliated with Baylor St. Luke's Medical Center in Houston. "They look very healthy, and if you didn't check the blood, you wouldn't have known that they had kidney failure."
While most experts agree that CKDu is a multifactor disease, there's a growing consensus that sustained exposure to heat, along with dehydration, plays a leading role. This is where the Emory team fits in. Mac fell into CKDu research by accident after a previous study she conducted on a population of agricultural workers aged 18 to 54 in Florida showed striking results: 33 percent of them experienced acute kidney injury (AKI), a precursor to CKDu. The odds of a worker experiencing AKI increased by almost half for each 5F increase in the heat index, a combined measure of temperature and humidity.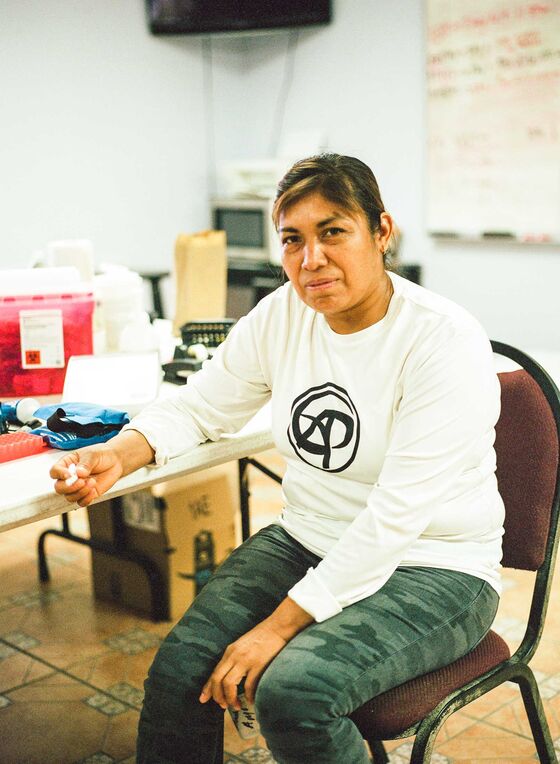 Mac's current study, which involves about 100 people, is focused squarely on CKDu. Cristina, a worker at a plant nursery near Homestead, who requested that her last name be withheld, says she enrolled in the study as a way to keep tabs on her health for free. She's acquainted with the dangers in her line of work. Back in her hometown in northern Mexico, her mother developed a chronic kidney condition after years of working outdoors. "I had realized that there are people in the country that are exposed to the sun," says Cristina, speaking in Spanish. "There are a lot of problems that happen, and they don't attend to them because, well, sincerely, the truth is that they don't have the resources to get treated."
Agricultural workers in this part of Florida rarely have health insurance—many are undocumented immigrants from Mexico and Central America. (A 2018 analysis by the nonprofit National Center for Farmworker Health determined that only 14 percent had access to employer-provided health care and just 9 percent were self-insured). As part of her study, Mac helps organize training workshops for farm owners and their employees on how to guard against heat exhaustion.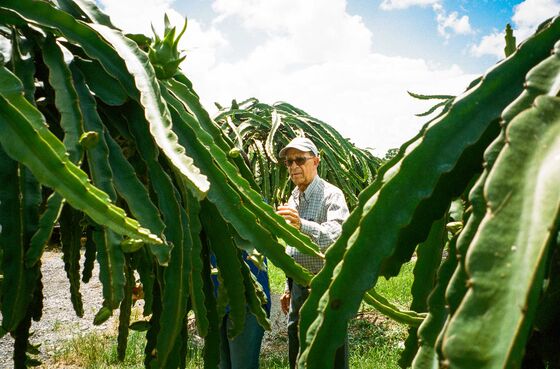 Ruben and Elude Sanchez run a dragon fruit farm in Redland, Fla., and have a working relationship with Mac and the Emory study. "The biggest challenge here, as a medium-sized dragon fruit farm, is to find people who can work at the harvest time," says Ruben, speaking in Spanish. "All of the farms and nurseries around here will tell you the same. Hypothetically, if they were to be affected by a serious health condition, it's going to be that much harder to get people to come to work."
Mac says many producers, particularly those running larger-scale operations, don't want their workers getting involved in studies such as hers because it can bring unwelcome scrutiny of working conditions and could stoke tensions between management and labor. "There's mistrust on both sides," says Mac, who's had to develop diplomatic skills in addition to her scientific training. "And for us, we're like the third wheel."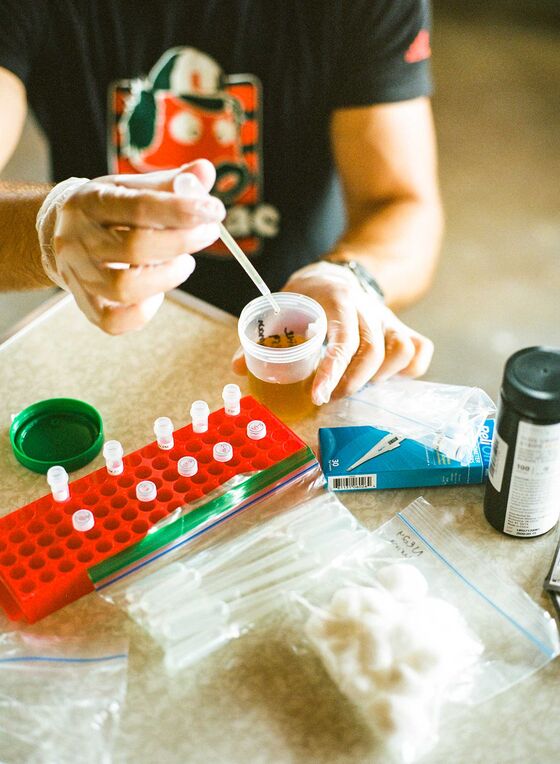 In May, the National Institute of Diabetes and Digestive and Kidney Diseases hosted a conference in Bethesda, Md., that many described as the first concrete attempt to establish a research agenda for CKDu. Mac and the team from Emory were among the 120 people in attendance. "We moved it outside the sphere of kidney docs talking about a kidney problem and talked about it in terms of an environment, kidney, and gene interaction," says Susan Mendley, a program director at the institute. "We've changed the conversation, and I think that's a real step."
While Mendley hopes the attention generated by the conference will help unlock federal funding for CKDu research, she's not certain that will happen. "The meeting was very effective," she says, "but now can I turn that into an initiative that lets me access the cash register? Not sure yet."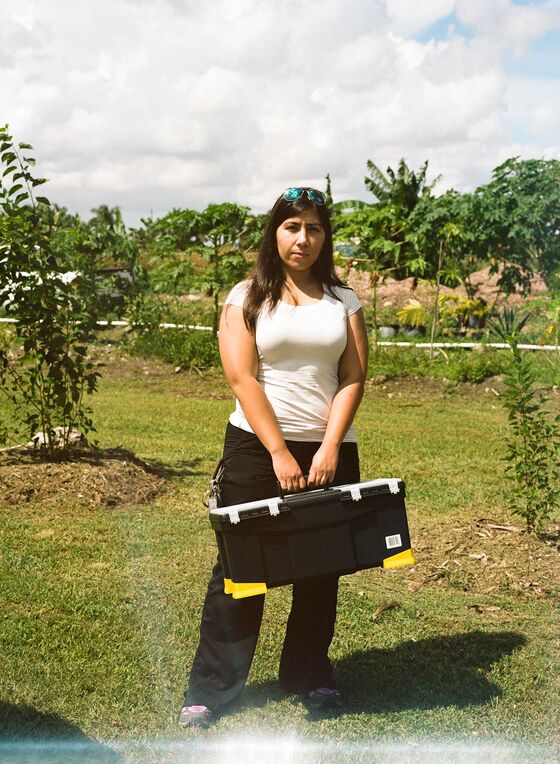 Climate change lends urgency to the type of research Mac is doing in Florida, which, of the 50 U.S. states, is expected to see by far the greatest increase in the dangerous combination of heat and humidity over the next several decades, according to a 2016 report by Climate Central, an independent organization that brings together scientists and journalists. Miami, an hour's drive north of Homestead, is projected to log at least 100 additional "dangerous heat days," those when the heat index tops 104F, by 2050.
"We're not as hot as Central America," says Mac, sitting in a spare room at the Farmworker Association of Florida office in Homestead, which she and her crew have transformed into a makeshift lab. "But the problem is so severe in Central America, why would we wait until we see that here?"
To contact the editor responsible for this story: Cristina Lindblad at mlindblad1@bloomberg.net