China Is Getting Ready to Take On the World's Biggest Drugmakers
Investors point to China's health care sector as the possible birthplace of its next juggernauts.
(Bloomberg) -- Eight years ago when Pittsburgh entrepreneur John Oyler was setting up a Beijing biotech company, he was warned that China was the wrong place to try drug development. "You can't do anything innovative there," was the refrain as funders turned him down.
Oyler stuck it out and put in $10 million of his own money to get his BeiGene Ltd. off the ground. Then President Xi Jinping's government began a massive overhaul of regulations in the country's $122 billion drug market. Money rushed in, and these days investors point to China's health-care sector as the possible birthplace of its next juggernauts — maybe even the next Alibaba Group Holding Ltd.
BeiGene is now worth about $9 billion on the Nasdaq, a multiple of about seven times its 2016 IPO, and its experimental cancer drugs are being closely watched globally. Its sudden ascent is emblematic of the dramatic shift in the fortunes of China's pharmaceutical industry, which for decades made only cheap copycat medicines.
In laboratories across China — from BeiGene's shiny research centers to the sprawling biotech parks that dot the country — an army of scientists are racing to catch up with and then overtake their Western counterparts. They're working overtime on everything from cutting-edge cancer therapies to genetic engineering, and they're getting a boost from the Communist Party, which wants to build homegrown champions in the drug industry.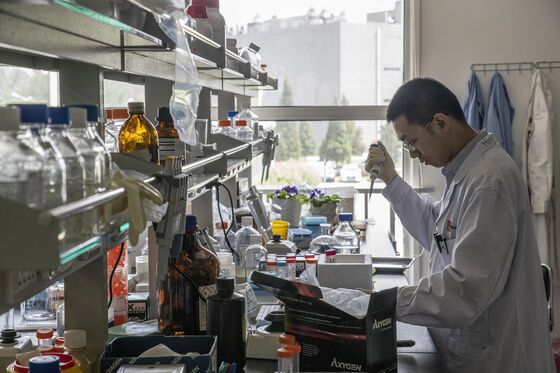 Investors are piling in with the hope that the mighty Chinese economic machine will remake the fortunes of this fledgling sector. Venture capital investment in China health-care surged from $1 billion in 2013 to $11.7 billion last year, according to McKinsey & Co.
Just this week, two biotech companies were the focus of more than $4 billion in investment. China Biologic Products Holdings Inc. received a $3.5 billion offer from shareholder CITIC Capital Holdings Ltd., while Wuxi Biologics Cayman Inc. said its controlling shareholder is offering to sell a stake in the company for about $505 million.
"There's a belief here that we can compare with anyone anywhere in the world," said Oyler, who's now BeiGene's chief executive officer. "When the government turns and says let's make sure this industry grows properly in China, you wind up with global leaders."
As China battles surging rates of cancer, heart disease and diabetes, sales of medicines are expected to hit as much as $175 billion by 2022, according to researcher Iqvia Holdings Inc. China is the world's second-largest pharmaceutical market after the U.S.
Chinese companies like BeiGene are hoping to grab a bigger slice of that pie from global drugmakers, who have for years dominated local sales of innovative therapies. If that works, the Chinese firms are hoping to take their drugs around the world.
Their plans are getting a boost from the government's move in 2015 to overhaul regulations that had for decades slowed drug approvals and stifled innovation. These days innovative new drugs can reach the Chinese market in a fraction of the time the process once took.
Beijing's 'Made in China 2025' initiative, intended to upgrade the country's manufacturing industries, highlights plans to develop new targeted therapies, antibodies and vaccines while working toward breakthroughs in areas like stem cells.
All that's helping Chinese companies move quickly on cutting-edge technologies like CAR-T, which uses human immune cells to fight cancers. While CAR-T was invented in the U.S. and already sells there, there currently are about as many clinical trials in China as in the U.S. for such drugs. Meanwhile, in sensitive fields like gene editing, Chinese labs also face fewer ethical and policy restraints on applying the new technologies to human beings.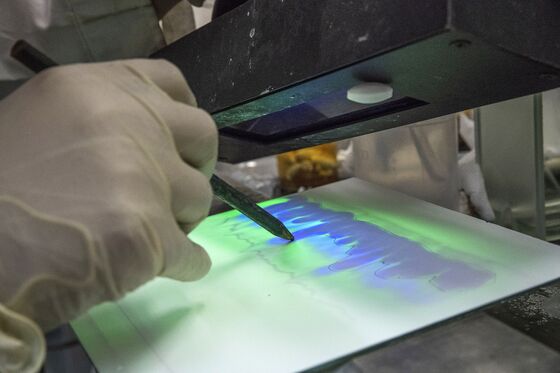 "They're putting the pieces together and they're doing it at — by western standards — an unbelievable pace and scale," said Marshall Gordon, a New York-based biotech investor with Clearbridge Investments, who recently returned from a trip touring China's biotech industry.
The Chinese government has a lengthy history of successfully elevating industries it deems important. At the turn of the century, firms like Alibaba and Tencent Holdings Ltd. were little known. But within a decade, surging Internet usage, a flood of private money and favorable policies out of Beijing transformed them into some of the world's most powerful technology behemoths.
Optimism that the drug industry could see a similar upturn has put Chinese biotech stocks on a tear, even with a recent pullback. Genscript Biotech Corp., a maker of CAR-T therapies, has surged more than sixteen times since the beginning of 2016. Wuxi Biologics, which develops and manufactures biologic drugs for clients, has risen about threefold in the year since its Hong Kong IPO.
Yet the risks remain plentiful. Most Chinese companies are still awaiting approvals for their medicines, and the country still doesn't have major novel drugs of its own. Also, a lot of biotech innovation in China still doesn't include groundbreaking new mechanisms of treatment, or so-called first-in-class therapies.
"They're still repeating hard-core innovations done by western scientists in a more efficient or better way," Jonathan Wang, co-founder of the Asia fund at OrbiMed Advisors LLC. In the earlier stages of their research, which are often kept secret, Wang said more Chinese companies are working on first-in-class treatments.
For now, Gordon said his firm had only a small amount of money invested in Chinese companies. He thinks the industry is maturing quickly, though.
"It's still in its earlier stages," Gordon said. "I don't think they will have the ecosystem that the U.S. has for another 10 or 15 years. But I think in the next five or seven years, if you're a biotech investor, you're not going to be able to ignore companies coming out of China anymore."
BeiGene, which is one of China's largest innovative drug developers, reflects both the risks and the potential upside for companies that succeed. At the heart of its pipeline is a drug called Tislelizumab that belongs to a hot new class of cancer therapies called PD-1 or PD-L1 inhibitors. Such therapies use the patient's own immune system to fight tumors.
International rivals like Merck & Co., Bristol-Myers Squibb Co. and AstraZeneca Plc already have such therapies on the market outside China. But Oyler said his company is working to demonstrate that its drug will be an enhanced kind of PD-1 treatment, which differentiates itself from foreign competitors by reducing certain effects that prevent the immune system from fully eroding tumors.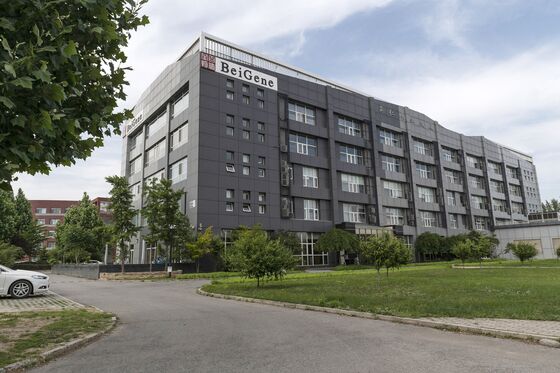 BeiGene plans to seek approval from the Chinese government in 2018. If approved, annual sales for BeiGene's drug have the potential to reach up to $2.3 billion at their peak in 2030, Morgan Stanley analysts estimate. The company is already doing some global trials with U.S.-based Celgene Corp.
Still, Oyler is among those who acknowledge the risks of an emerging biotech industry: When things don't go well, investors unfamiliar with the complexities of drug development tend to flee and leave companies strapped for money.
Meanwhile, though, more money is likely to flow into China's biotech sector. The Hong Kong Stock Exchange is starting to allow unprofitable biotech companies to list. Debra Yu, head of U.S. cross-border health-care investment banking for China Renaissance, predicts that will bring new investors, including some from the U.S., into the industry.
"I believe in five to 10 years, several global blockbusters that benefit people around the world will come from China," said Wu Xiaobin, BeiGene's China head and former country manager at Pfizer China. "I don't know which companies, but they will be Chinese."
--With assistance from Hui Li.
To contact the editor responsible for this story: K Oanh Ha at oha3@bloomberg.net, Anjali CordeiroJeff Sutherland
With assistance from Editorial Board
Get Your
Daily Newsletter
Get market moving news, top news & compelling perspectives
---