China Is Building a $9 Billion Rival to the American-Run GPS
China is taking its rivalry with the U.S. to the heavens, spending at least $9 billion to build a celestial navigation system.
(Bloomberg) -- China is taking its rivalry with the U.S. to the heavens, spending at least $9 billion to build a celestial navigation system and cut its dependence on the American-owned GPS amid heightening tensions between the two countries.
Location data beamed from GPS satellites are used by smartphones, car navigation systems, the microchip in your dog's neck and guided missiles -- and all those satellites are controlled by the U.S. Air Force. That makes the Chinese government uncomfortable, so it's developing an alternative that a U.S. security analyst calls one of the largest space programs the country has undertaken.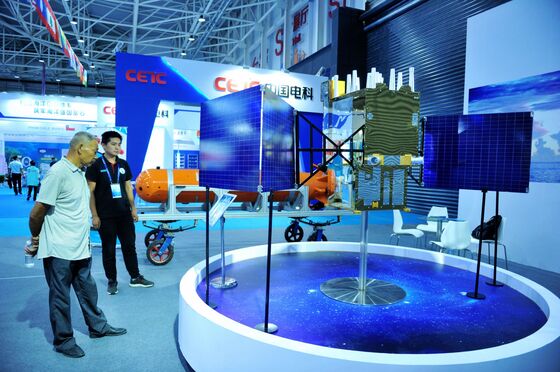 "They don't want to depend on the U.S.'s GPS,'' said Marshall Kaplan, a professor in the aerospace engineering department at the University of Maryland. "The Chinese don't want to be subject to something that we can shut off.''
The Beidou Navigation System, currently serving China and neighbors, will be accessible worldwide by 2020 as part of President Xi Jinping's strategy to make his country a global leader in next-generation technologies. Its implementation reverberates through the corporate world as makers of semiconductors, electric vehicles and airplanes modify products to also connect with Beidou in order to keep doing business in the second-biggest economy.
Assembly of the new constellation is approaching critical mass after the launch of at least 18 satellites this year, including three this month. On Nov. 19, China launched two more Beidou machines, increasing the number in operation to more than 40. China plans to add 11 more by 2020.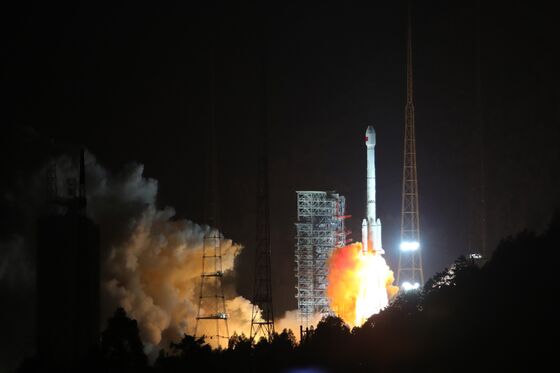 Beidou is one element of China's ambitious campaign to displace Western dominance in aerospace. A state-owned company is developing planes to replace those from Airbus SE and Boeing Co., and domestic startups are building rockets to challenge the commercial-launch businesses of Elon Musk's Space Exploration Technologies Corp. and Jeff Bezos's Blue Origin.
Next month, China is scheduled to launch Chang'e 4, a lunar probe that would be the first spacecraft to the far side of the moon. A Mars probe and rover also are scheduled for liftoff in 2020.
"It is classic space-race sort of stuff,'' said Andrew Dempster, director of the Australian Centre for Space Engineering Research in Canberra.
China started developing Beidou in the 1990s and will spend an estimated $8.98 billion to $10.6 billion on it by 2020, according to a 2017 analysis by the U.S.-China Economic and Security Review Commission. The system eventually will provide positioning accuracies of 1 meter (3 feet) or less with use of a ground support system.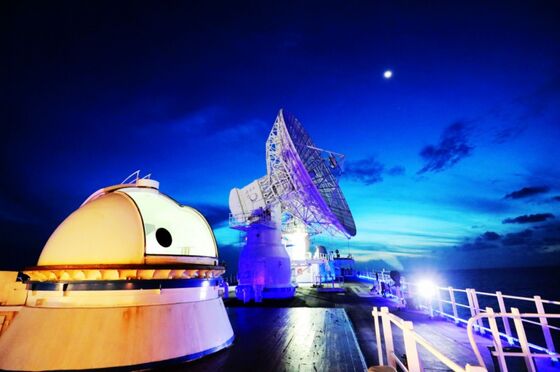 By comparison, GPS typically provides accuracies of less than 2.2 meters, which can be improved to a few centimeters with augmentation systems, the commission said.
"The Beidou system has become one of the great achievements in China's 40 years of reform,'' Xi said in a Nov. 5 letter to a United Nations committee on satellite navigation.
The system, named after the Chinese word for the Big Dipper star pattern, is at the core of an industry that will generate more than 400 billion yuan ($57 billion) of revenue in 2020, according to a forecast by the China Satellite Navigation Office.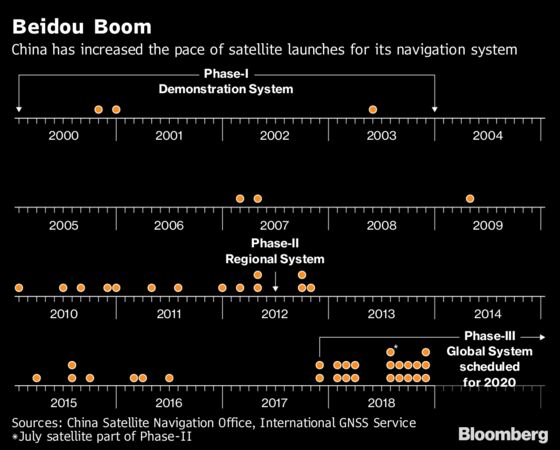 Beidou also has potential for export as part of China's "Belt and Road'' initiative to build political and economic ties through funding of infrastructure projects in other countries, the U.S.-China security commission said.
NavInfo Co., a maker of electronic maps that's backed by Tencent Holdings Ltd., wants to begin mass producing semiconductors for navigation systems using Beidou in 2020, said Wang Yan, a project director.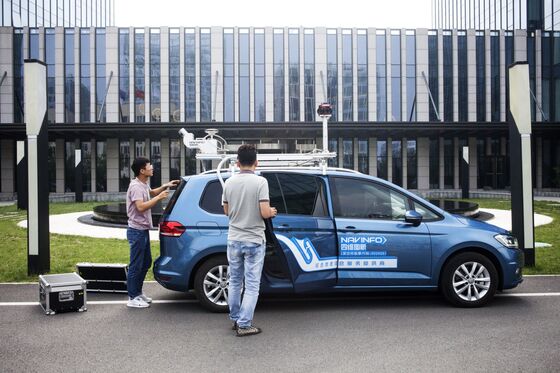 Beijing-based NavInfo, which supplies Tesla Inc. and Bayerische Motoren Werke AG, expects annual demand of 15 million Beidou-linked chips for autonomous vehicles. In September, NavInfo started providing Beidou-enabled mapping and positioning services for the Singapore government.
"China needs to have its own satellite navigation system from a long-term, strategic perspective,'' Wang said. "Beidou is the only option.''
That carries potential implications for the balance of power between the nations, as Beidou's deployment likely will fuel creation of a supply network for China's People's Liberation Army.
"The PLA will additionally have its own domestic 'industrial chain' on which to draw for secure components," the U.S.-China commission said.
Qianxun Spatial Intelligence Inc., a Shanghai-based venture between e-commerce titan Alibaba Group Holding Ltd. and state-owned defense contractor China North Industries Group Corp., provides positioning services for cars, public safety and civil aviation using Beidou and other networks.
To help stay competitive against budding Chinese counterparts, foreign companies are including Beidou compatibility in their products. Qualcomm Inc., the biggest maker of chips used in smartphones, has been supporting Beidou "for a long time," the San Diego-based company said. Those chip sets also are used in wearables and automobiles.
Most smartphones from global sales leader Samsung Electronics Co. support Beidou in addition to GPS, the Suwon, South Korea-based company said, as do handsets from local rivals Huawei Technologies Co. and Xiaomi Corp., according to state media. Huawei is the nation's top-selling brand.
China also is the largest auto market, and the government wants all car-navigation systems to be Beidou-compatible within two years. Volkswagen AG -– the market leader in passenger car sales -- is changing the equipment in its vehicles to enable network access, the company said.
"At the moment, Volkswagen Group China does not sell cars with Beidou-enabled equipment, but the next infotainment system generation for cars in the Chinese market will be rolled out in 2020,'' the Wolfsburg, Germany-based company said. "This system will be ready to receive Beidou information."
Toyota Motor Corp. is in discussions with companies about Beidou, the Japanese automaker said.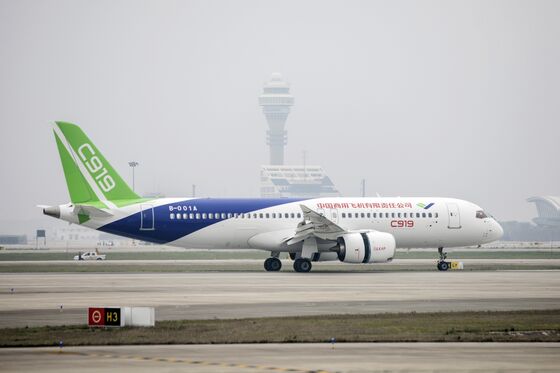 In the sky, a regional jet developed by state-owned Commercial Aircraft Corp. of China, or COMAC, last year became the first plane to use Beidou.
Avionics-systems maker Rockwell Collins Inc., a supplier to Airbus, Boeing and COMAC, doesn't offer products that can access the Chinese satellite network, the company said.
That may have to change. The Chinese government eventually will require airlines flying in the country to add Beidou equipment, Kaplan said.
"They will have to have the Chinese system on board,'' he said, citing the government's security concerns. "The Chinese will require airlines to have both systems.''
--With assistance from Ma Jie, Sam Kim and Ian King.
To contact Bloomberg News staff for this story: Bruce Einhorn in Hong Kong at beinhorn1@bloomberg.net;Dong Lyu in Beijing at dlyu3@bloomberg.net
To contact the editors responsible for this story: Anand Krishnamoorthy at anandk@bloomberg.net, ;Brian Bremner at bbremner@bloomberg.net, Michael Tighe
With assistance from Editorial Board