China Lands on Moon in First Mission to Grab Samples in 40 Years
China Lands on Moon in First Mission to Grab Samples in 40 Years
(Bloomberg) -- China landed a spacecraft on the moon to conduct the first mission to retrieve lunar samples in more than 40 years, the official Xinhua News Agency said.
Chang'e-5, which touched down late Tuesday, is preparing for about 48 hours' work on the moon's surface, Xinhua said. A lander module is due to collect around two kilograms of material, some of it by drilling underground, and seal it in a container, according to the report.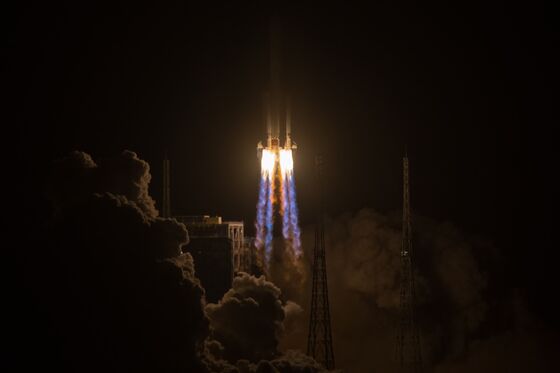 The touchdown took place on the north of the Mons Rumker in Oceanus Procellarum, also known as the Ocean of Storms, on the near side of the moon, Xinhua said, citing an announcement by the China National Space Administration.