Carson Block Warns Tesla Short Sellers: 'I Wouldn't Do That'
(Bloomberg) -- Carson Block and Elon Musk can agree on at least one thing: betting against Tesla Inc.'s stock is a bad idea.
Block, the longtime Musk critic and short-selling founder of Muddy Waters Capital LLC, said on Wednesday that he doesn't have any bearish wagers against Tesla even though he thinks the business is unsustainable.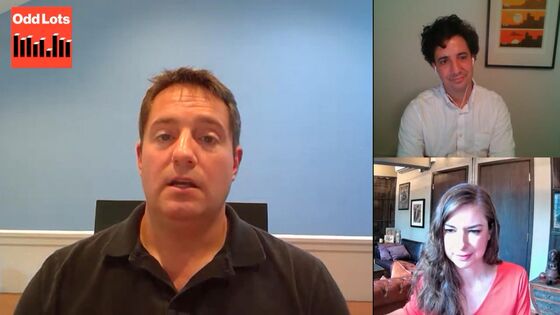 "I'm not short the stock, thank God," Block said in an interview with Bloomberg's Tracy Alloway and Joe Weisenthal on the Odd Lots podcast. "We used to joke that Tesla, when it files for bankruptcy, will probably have a $30 billion market cap. Short it at your own risk. I wouldn't do that."
Tesla's more than 300% surge since mid-March has captivated bulls while baffling skeptics who say the electric vehicle maker is grossly overpriced. Even as individual investors buy at a frenzied pace, the value of wagers against the stock has swelled to nearly $20 billion. It now trades at 182 times estimated 12-month earnings, versus 10 times for General Motors Co.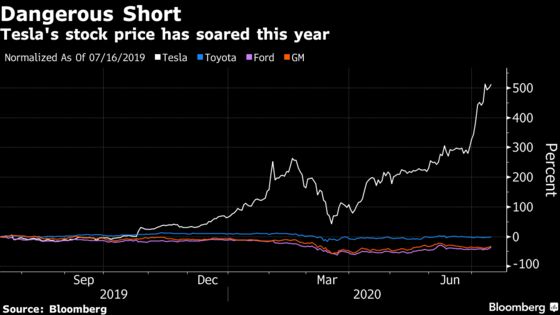 Block said at one point he had a Tesla position that involved buying the company's convertible bonds and using the coupon payments to fund long-dated put options on the stock, but he eventually sold the debt and let the puts expire.
"It's one thing to bet on Elon Musk, but it's another thing to bet against him," Block said. "The guy specializes in pulling rabbits out of the hat."