Chilean Plant-Based Food Startup Prepares Fake Chicken, Salmon After Funding
(Bloomberg) -- Chilean plant-based food producer NotCo SpA will use money from its latest funding round to enter the competitive fake chicken market this year and follow up with imitation salmon shortly after that, its CEO said.
NotCo said this week that New York-based Tiger Global, tennis player Roger Federer, Formula-1 driver Lewis Hamilton and musician Questlove were among investors in the company's $235 million D round funding, giving it a valuation of $1.5 billion. It has raised $330 million to date.
Previous investors include Jeff Bezos' Bezos Expeditions, Twitter co-founder Biz Stone and 3G investment arm The Craftory.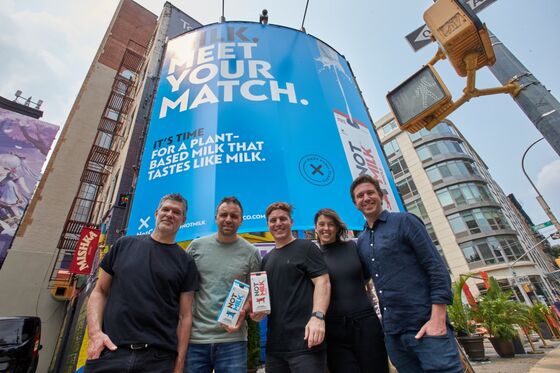 "We're obsessed with launching new products to replace animal meats," as a way to counter the environmental damage from livestock and industry, founder and chief executive officer Matias Muchnick said in an interview. "Salmon farming has had catastrophic effects in southern Chile. And we want to launch something in that area after NotChicken."
NotCo is fruit of a burgeoning startup scene in one of Latin America's richest economies. Founded in 2015, the company uses artificial intelligence to analyze molecular structures and find new combinations of plant-based ingredients. Its offering includes NotMayo, NotIceCream, NotMilk and NotBurger, and the firm's products are sold in Chile, Argentina, Brazil and the U.S.
NotCo's strategy has been to slowly roll out products in the countries where it has a presence. The company plans to begin sales of its NotBurger in the U.S., where it only sells NotMilk until now. In Brazil and Argentina, NotCo offers its four other products, while in Chile it also added a minced NotMeat.
The company is set to face tougher competition. Impossible Foods Inc. plans to introduce a faux-chicken nugget this year, while plant-based bacon is growing increasingly popular, with global growth rates of above 25% a year.
Food giants are also looking into the segment. Archer-Daniels-Midland Co. recently announced the acquisition of a plant-based ingredients producer in Europe, and Nestle SA is planning to enter the cultured meat market.
Meanwhile, Chile is a global salmon powerhouse, trailing only Norway as the world's top exporter.
Going forward, Muchnick is still aiming for an initial public offering of shares sometime in 2023. Still, his plans could accelerate given investor interest in growth opportunities in the plant-based food industry. The shares of rival Beyond Meat Inc. have gained more than 390% since its May 2019 IPO.
NotCo has also been in talks with major food companies, which Muchnick declined to name, to license out its technology so they can produce their own "not" versions of their brands. "We may see some 'powered-by NotCo' foods soon," Muchnick said.